Earthjustice Statement on House Passage of Wolf Delisting Legislation
Amendment driven by ideology not science imperils species, undermines Endangered Species Act
Washington, D.C.
—
Today, as part of its consideration of the "Sportsmen's Heritage and Recreational Enhancement Act of 2015" (H.R. 2406), the House of Representatives approved an amendment to strip wolves of federal existing protections in Wyoming, Michigan, Minnesota and Wisconsin. This amendment, sponsored by Representatives Ribble (R-WI), Lummis (R-WY), Benishek (R-MI), and Peterson (D-MN), overrides two federal court decisions (including an Earthjustice victory for wolves in Wyoming) that found these states' management plans do not sufficiently protect wolves. Thus this legislation would return wolf management to states whose management plans have explicitly been deemed insufficient by federal courts. This wolf delisting amendment further includes a clause precluding further judicial review of the removal of federal protections for wolves in the states at issue.
The following is a statement from Drew Caputo, Earthjustice Vice-President of Litigation for Oceans, Lands and Wildlife:
"This is an unfortunate day for wolves. If enacted, this legislation could prove devastating for the recovery of wolves in the continental United States. What's at stake here is whether wolves in Wyoming and in the Great Lakes will again face the same unregulated killing that nearly wiped them out in the first place.
"Further, this vote by the U.S. House of Representatives is a crack at the very foundation of the Endangered Species Act, a law that has a 99 percent success rate at pulling species back from the brink of extinction. Ninety percent of Americans from across the political spectrum support the Act. If we continue down this slippery slope, we could end up in a world where our children or grandchildren might never again see a bald eagle, or a breaching whale, or hear the cry of a wolf in the wild."
Experts available for further comment:
Tim Preso, Earthjustice attorney who led on Wyoming delisting case based in Bozeman, Montana: 406-586-9699 ext. 1924, tpreso@earthjustice.org
Marjorie Mulhall, policy and legislative counsel based in Washington, D.C., 202-745-5204, mmulhall@earthjustice.org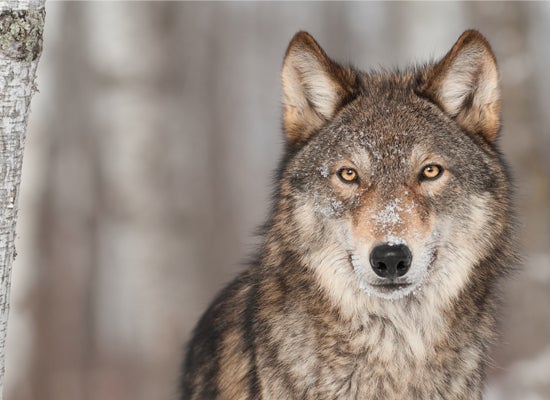 Earthjustice is the premier nonprofit environmental law organization. We wield the power of law and the strength of partnership to protect people's health, to preserve magnificent places and wildlife, to advance clean energy, and to combat climate change. We are here because the earth needs a good lawyer.