Earthjustice Statement on Supreme Court's Temporary Stay of the Clean Power Plan
Ruling stays the Plan on an interim basis, while the court case is being litigated
Washington, D.C.
—
Today, the U.S. Supreme Court granted requests by the fossil-fuel industry and allied states to temporarily stay the Environmental Protection Agency's Clean Power Plan, which sets the first-ever federal carbon pollution limits for our nation's electric power plants.
A centerpiece of the nation's climate action strategy, the Clean Power Plan draws on the strength and ingenuity of American innovation to slash dangerous carbon pollution being dumped into our air, while fostering investment in energy efficiency and clean energy. By limiting the carbon emissions that are causing climate change, the Clean Power Plan will also reduce pollution that causes serious respiratory diseases, heart conditions and premature death, which disproportionately affect the most vulnerable members of society.
Today's ruling stays the Plan on an interim basis, while the court case is being litigated.
The following statement is from Howard Fox of Earthjustice, co-counsel for Sierra Club, which has intervened in support of the Plan:
"We opposed this stay because we know the severe consequences that climate-changing carbon pollution has on the health of our planet, our communities and our families. The Clean Power Plan is a vital, common-sense safeguard that will drastically reduce the U.S.'s largest source of carbon emissions.
"The battle to defend the Clean Power Plan is far from over. Today's Supreme Court ruling did not rule on the validity of the Plan, but instead left that for the U.S. Court of Appeals for the D.C. Circuit to decide. We are confident that the D.C. Circuit will uphold the Plan, which rests on a solid legal and factual foundation.
"Recognizing the need to move decisively away from carbon pollution and towards clean energy, an unprecedented coalition has intervened in court to defend the Clean Power Plan. Among those joining the Environmental Protection Agency in opposing the court challenges are state, county and municipal governments; power companies; renewable energy producers; companies that specialize in helping businesses and consumers save energy; businesses that use energy; and public health and environmental groups.
"In contrast, the parties working to overturn this crucial forward-looking Plan remain mired in yesterday's thinking. We will continue to strongly oppose that counterproductive effort."
(Read this statement en español.)
Related Resources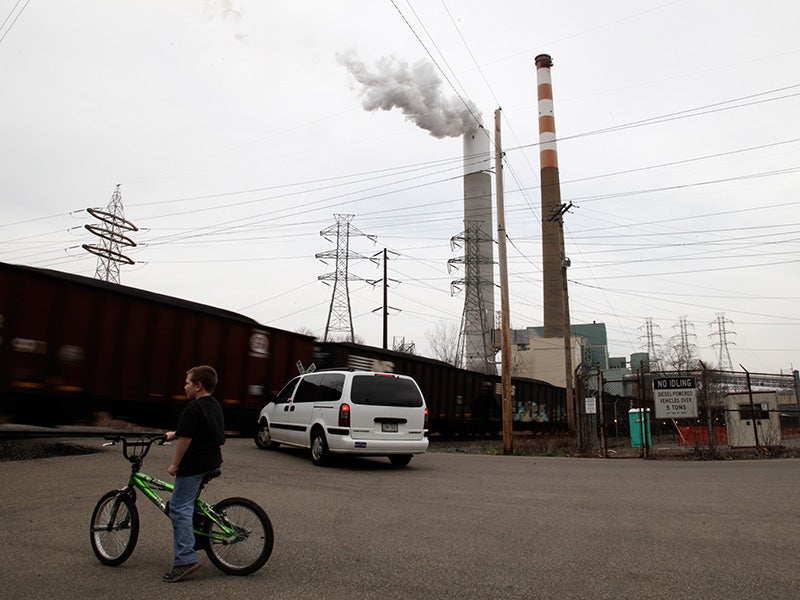 Earthjustice is the premier nonprofit environmental law organization. We wield the power of law and the strength of partnership to protect people's health, to preserve magnificent places and wildlife, to advance clean energy, and to combat climate change. We are here because the earth needs a good lawyer.