Earthjustice Statement on the Nomination of Merrick Garland to U.S. Supreme Court
Earthjustice President urges Congress to do its job
Washington, D.C.
—
President Barack Obama announced the nomination today of Merrick Garland to fill the vacancy on the U.S. Supreme Court. Defying two centuries of precedent, Senate Republican Leadership have repeatedly indicated that they will not consider any nomination by President Obama.
Photo provided by the White House
Merrick Garland is the Chief Judge of the U.S. Court of Appeals for the District of Columbia.
The following is a statement from Trip Van Noppen, Earthjustice's President:
"Today, President Barack Obama has fulfilled his constitutional obligation to nominate a qualified candidate to fill the vacant seat on our nation's top court. This is a vital nomination. The U.S. Supreme Court must not remain deadlocked as it attempts to perform its important constitutional role in our democracy.
"Breaking with tradition and precedent, Senate Majority Leader Mitch McConnell, Judiciary Chairman Charles Grassley and the other Republicans have vowed to refuse consideration to any nominee by President Obama, no matter how qualified the candidate may be. 
"Their position is indefensible as it ignores both the will of the American people who twice elected the president and the clear text of Article 2 of the Constitution. It also ignores the common value that lies at the very foundation of the American legal system — the right to a fair hearing.
"Senators should put aside partisan political considerations and do the job the Constitution requires of them by giving Judge Garland a fair and impartial hearing and an up-or-down vote. If Senate Republicans abdicate their responsibility, the Supreme Court will be crippled for at least two terms, and a grossly irresponsible precedent will have been set. 
"President Obama has done his part of this job. It is time for Senate Republicans to do theirs."
Read Trip's latest blog post on this unprecedented action by Senate Republicans.
A Spanish version of the blog post is also available.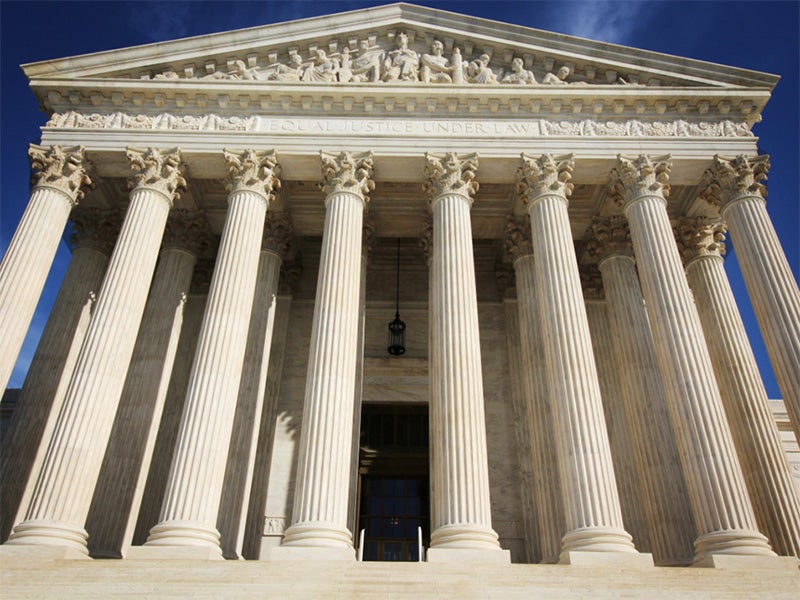 Earthjustice is the premier nonprofit environmental law organization. We wield the power of law and the strength of partnership to protect people's health, to preserve magnificent places and wildlife, to advance clean energy, and to combat climate change. We are here because the earth needs a good lawyer.