EPA Charged with Delaying Action on Toxins in Water that Harm Human Health
Clean water advocates and commercial fishermen move to protect people from dangerously weak water pollution standards
Janette Brimmer, Earthjustice, (206) 343-7340, ext. 1029
Matt Baca, Earthjustice, 206-343-7340, ext. 1021
Katelyn Kinn, Puget Soundkeeper Alliance, 206-297-7002, Ext. 102
Jerry White, Spokane Riverkeeper, 509-835-5211
Lee First, North Sound Baykeeper, 360-733-8307
Glen Spain, Pacific Coast Federation of Fishermen's Associations, 541-689-2000
Seattle, WA
—
Today, a coalition of clean water advocates and commercial fishing industry groups quickly moved for summary judgment on a suit against the U.S. Environmental Protection Agency (EPA), arguing that the agency has failed yet again to protect public health by neglecting to finalize new anti-pollution rules.
Coalition members maintain the EPA is in violation of the Clean Water Act for failing to finalize its new protective rules, regulations the federal agency itself proposed in September 2015. EPA has repeatedly stated that these new rules are necessary to protect human health in Washington.
Last Friday, Earthjustice, a national nonprofit environmental law firm, filed a lawsuit in U.S. District Court for the Western District of Washington in Seattle on behalf of the groups, including Puget Soundkeeper Alliance, Spokane Riverkeeper, North Sound Baykeeper, Pacific Coast Federation of Fishermen's Associations, and Institute for Fisheries Resources and then immediately asked the court for entry of summary judgment against EPA arguing that there can be no legitimate defense of EPA's failure under the Clean Water Act. Additional delay will simply cause increasing harm.
"Everyone, including EPA, has acknowledged we need safer water laws. Yet, we have now seen years and years, deadline after deadline come and go," explained Janette Brimmer, an attorney for Earthjustice. "We can't allow EPA to continue kicking the clean water can down the road, without even the effort of an excuse of a homework-eating canine. Lack of action and a multitude of excuses pays a windfall to polluters out of the account of our public health."
For more than a decade, the Washington State Department of Ecology has failed to update water pollution standards. The current law grossly underestimates how much fish people eat—which in turn result in under-protective water quality standards for many toxic pollutants, including poisons such as PCBs, mercury, and arsenic.
Last year, EPA made an official legal determination that Washington's water quality standards are not adequate and issued its own proposed rules to replace the weak standards. However, the EPA did not finalize the rules as required by the Clean Water Act.
"Despite the compelling evidence on the harm from toxics in fish—especially PCBs and mercury, Washington State and EPA have sat on their hands for far too long.  People who eat fish in this state have had enough," said, Chris Wilke, Executive Director of Puget Soundkeeper Alliance. "We need quick action to ensure clean, healthy waters for all communities."
Washington's current standards are based on an estimated fish consumption rate of just 6.5 grams/day, which amounts to slightly less than 8 ounces per month—a modest serving of one fillet—per person, per month. Because of that huge underestimate, Washington's water pollution regulations are not protective for people who eat fish and shellfish, especially for members of Tribes and people in some immigrant communities who consume very large quantities of fish.
EPA has advised states for more than 15 years that they should not rely on that old, inaccurate estimate. Instead, states must set fish consumption standards using the best available data including surveys of actual consumption in local populations that traditionally consume high amounts of fish for cultural, religious, or social reasons.
"EPA's inaction gives a pass to polluters and allows too much toxic water pollution," said Glen Spain, Northwest Regional Director of the Pacific Coast Federation of Fishermen's Associations (PCFFA). "This hurts the livelihoods of fish-dependent families, communities, and industries."
"We should be able to feed our children fish without fear of toxic exposure," said Lee First of North Sound Baykeeper. "It is long past time for EPA to actually do what federal law has long required—step up to the plate and adopt a fish consumption rate that is based upon what people in Washington actually eat and that will improve water quality and protect public health,"
Surveys of local Native American tribes and Asian and Pacific Islander communities in Washington, dating back to the 1990's, show consumption rates greatly and regularly exceeding the one-fillet-a-month estimate—at times by two orders of magnitude—even with severely reduced stocks and contamination of salmon, shellfish, and other fish relied upon by these communities.
"EPA's failure to take the action it knows is required hurts people who eat fish or depend on it for their livelihoods," said Jerry White of Spokane Riverkeeper. "It's hard to believe we've seen this kind of foot-dragging, rather than a heated race to solve the pressing problem of toxic contaminants flowing into our waterways."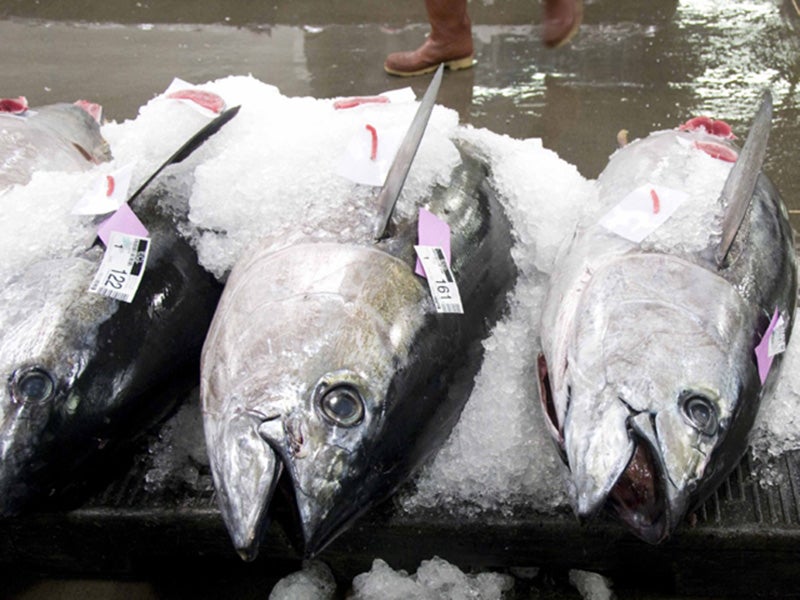 Earthjustice is the premier nonprofit environmental law organization. We wield the power of law and the strength of partnership to protect people's health, to preserve magnificent places and wildlife, to advance clean energy, and to combat climate change. We are here because the earth needs a good lawyer.