Forest Service Plan Would Perpetuate Destruction of Tongass Old-Growth
Proposed plan continues the controversy of old-growth logging for years to come, fails to protect real economic drivers, and impairs the country's ability to combat climate change
Juneau, AK
—
Today, the U.S. Forest Service released its long-awaited proposal for amending the Tongass Land Management Plan and the results are disappointing.  We will continue to work with the Obama administration to correct the pervasive mistakes in this plan. 
The Tongass, located in Alaska's panhandle, is the largest national forest in the United States.
Earthjustice has been working to defend this national treasure for over three decades. The following is a statement by one of our lead attorneys working on this issue, Holly Harris:
"Instead of making the promised rapid transition out of old-growth logging, the Forest Service's proposed plan perpetuates the conflict and controversy of clear-cutting Tongass old-growth forests for at least another 15 years and possibly much longer, destroying the very same forests that support our world-class fishing, hunting, tourism and recreation industries.
"Southeast Alaska's fishing, tourism and outdoor recreation industries long ago supplanted industrial-scale logging as the region's main economic drivers. The tourism industry, for example, employs more than 10,000 people and generates an annual $1 billion economic benefit. In contrast, the arts sector alone is nearly twice the size of the regional timber industry.  Sustainable industries are Alaska's future, but they depend on the wildlife and wilderness of the Tongass that this plan would sacrifice.
"Despite the leadership of President Obama on climate change action and the agreement of the U.S. in the Paris Accord to pursue forest-based measures to reduce greenhouse gas emissions, the Forest Service is clear-cutting our national forest system's single greatest mitigator of climate change. According to the Forest Service, the Tongass accounts for 10 to 12 percent of the carbon stored in our national forests. Clear-cutting America's Climate Forest destroys that carbon sink and sends the wrong signal to the rest of the world about our Nation's commitment to essential climate action.
"This plan also costs our country tens of millions of dollars every year unsustainable old-growth logging continues. The Forest Service is forcing taxpayers to write the check to subsidize an industry that can't survive on its own.  
"Southeast Alaska has moved on to a sustainable environmental and economic paradigm and it is long past time for the Forest Service to catch up.  The Tongass Land Management Plan needs to end the devastation of unsustainable old-growth logging."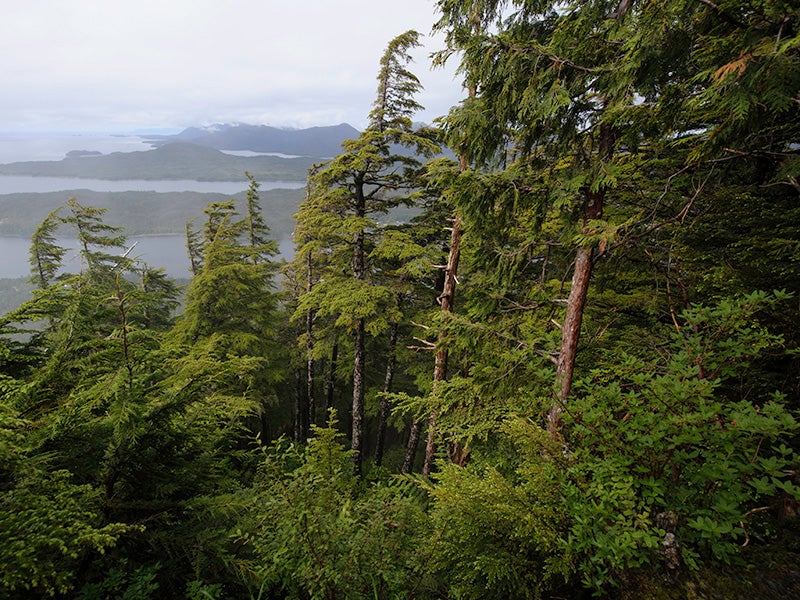 Earthjustice is the premier nonprofit environmental law organization. We wield the power of law and the strength of partnership to protect people's health, to preserve magnificent places and wildlife, to advance clean energy, and to combat climate change. We are here because the earth needs a good lawyer.