Forest Service Rejects Project That Would Have Spelled Disaster for Grand Canyon
Victory
—
Agency denies Stilo Development Group's plan to build road, infrastructure through Kaibab National Forest
Ted Zukoski, Earthjustice, (303) 623-9466, ext. 2622
,
Kevin Dahl, National Parks Conservation Association, (520) 624-201
,
Alicyn Gitlin, Sierra Club, (928) 774-6514
,
Katie Davis, Center for Biological Diversity, (520) 345-5708
,
Roger Clark, Grand Canyon Trust, (928) 890-7515
Flagstaff, AZ
—
Today the U.S. Forest Service rejected a proposal to widen roads and build infrastructure through the Kaibab National Forest that would have paved the way for a sprawling urban development near the southern entrance of Grand Canyon National Park.
The town of Tusayan is located near the Grand Canyon's southern entrance.
Stilo Development Group, an Italian corporation, sought to construct more than 2,100 housing units and 3 million square feet of commercial space including hotels, a spa and a conference center in the tiny town of Tusayan, a plan that would have threatened water resources and put wildlife in harm's way. 
Grand Canyon National Park's superintendent, called the proposal one of the greatest threats to Grand Canyon in the nearly 100-year history of the park.  The public overwhelmingly opposed the proposal; more than 100,000 comments were received opposing it.

Map data © Mapbox © OpenStreetMap
More than 55,000 Earthjustice supporters participated in the public comment period, calling on the Forest Service to reject the project's permit. (View larger)
"This is a great day for Grand Canyon National Park, and those who love its stunning vistas, abundant wildlife, and rich cultural heritage. The Forest Service was right to say yes to the public interest by protecting one of the most awe-inspiring places on earth, and no to the bloated development plans that threatened the park," Ted Zukoski, Earthjustice attorney said. "Stilo's proposal endangers water, wildlife, and wilderness that make the Grand Canyon a landscape revered in America and around the world. We applaud the Forest Service's action and will absolutely be there to defend this important decision."
"The Forest Service's rejection of Stilo's proposal to allow for roads to build a mega mall development at the Grand Canyon's doorstep is a huge win for the park and all those who love it," said Kevin Dahl, Arizona program manager of National Parks Conservation Association. "Expanding Tusayan was an ill-conceived idea and would have been a massive threat to one of our country's crown jewels.  It would have threatened critical water resources, essential for the park's fragile and ecologically important springs and side creeks, and would have posed serious harm to Havasu Creek with its famous turquoise waterfalls."
Alan English / CC BY-NC 2.0
Havasu Creek, between Mooney Falls and Beaver Falls. Its striking turquoise waters are caused by a high concentration of calcium carbonate.
"The Forest Service has made the right decision to protect our nation's crown jewel national park and our national forest from a massive development.  Grand Canyon's visitors will benefit forever from the decision to protect the park from increased traffic, noise, light pollution, and litter.  The lush springs in Grand Canyon will remain for the benefit of wildlife and people; their water won't be diverted to a massive commercial enterprise," said Alicyn Gitlin, Grand Canyon Program Coordinator for Sierra Club.   
"Americans demanded protection of Grand Canyon and the Forest Service listened," said Katie Davis, public lands campaigner for the Center for Biological Diversity. "Today's decision not only means there is one less threat to this national treasure, it provides momentum to the fight to protect all our public lands from the greed of corporate interests."
Roger Clark, with the Grand Canyon Trust said: "Congratulations and thanks to the Forest Service for correctly recognizing that the development could 'substantially and adversely affect Tribal lands and the Grand Canyon National Park.' It got our public interest priorities right."
Earthjustice, the National Parks Conservation Association, the Grand Canyon Trust, Sierra Club, and the Center for Biological Diversity along with the city of Flagstaff, recreationists, Native American tribes, local residents, and regional businesses all oppose Stilo's proposal, saying that it would negatively impact surrounding communities and Grand Canyon National Park. The groups previously urged the Forest Service to reject the permit application for the numerous threats it poses. 
Read the Forest Service's letter rejecting the proposal.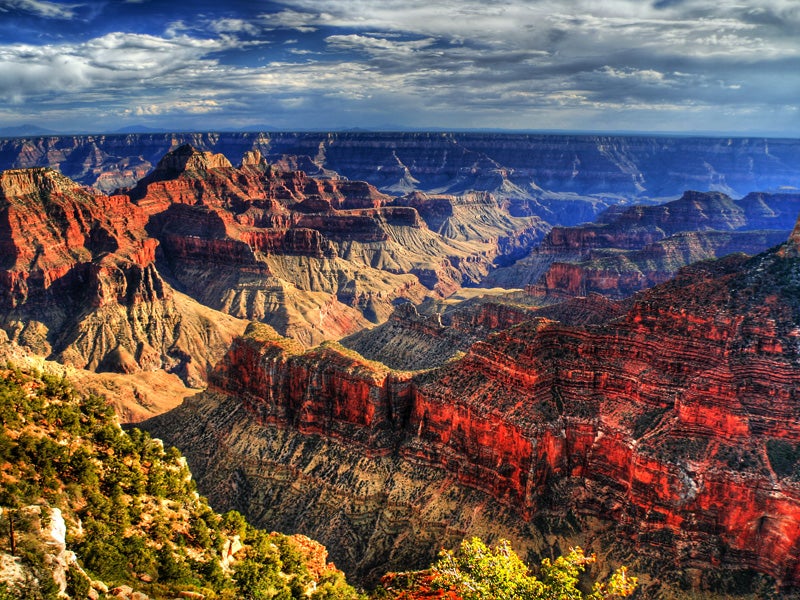 Earthjustice is the premier nonprofit environmental law organization. We wield the power of law and the strength of partnership to protect people's health, to preserve magnificent places and wildlife, to advance clean energy, and to combat climate change. We are here because the earth needs a good lawyer.