Lighthouse Resources Backs Off Coal Export On The Columbia River In Oregon
Decision to ship coal out of British Columbia puts communities at risk across Pacific Northwest
Jan Hasselman, Staff Attorney, Earthjustice, (206) 719-6512
,
Cesia Kearns, Deputy Regional Campaign Director – Beyond Coal, Sierra Club, (503) 757-7546
Port of Morrow, OR
—
The backer of a proposed coal export terminal that would have brought as much as eight million tons of coal to Oregon on barges through the Columbia River Gorge has backed out of the project.
Port of Morrow is located along the Columbia River.
Lighthouse Resources, Inc. announced today that it would no longer pursue its appeal of the Oregon Department of State Lands (DSL) rejection of a permit that would have been needed for the Morrow Pacific coal export facility in Boardman, Oregon. This continues the trend of coal companies abandoning export proposals in the Northwest and the permanent decline of coal markets internationally as more and more countries transition off fossil fuels and towards renewable energy.
"Lighthouse's decision to abandon this project on the eve of trial in its own appeal demonstrates that this was never a legitimate project and they never had a legitimate path forward," said Jan Hasselman, attorney at Earthjustice, who represents Columbia Riverkeeper and other organizations in Lighthouse's legal challenge to the state's decision to deny the project a key permit. "It's time to turn the page on coal exports in the Pacific Northwest."
Lighthouse's decision to instead export coal out of the existing Westshore terminal, south of Vancouver, B.C., means additional coal trains coming through Pacific Northwest rail communities, putting residents' health and safety at risk. Coal dust and diesel particulate matter from passing trains has been linked to increased rates of asthma and heart disease. Communities across the West are recognizing this and banning coal exports, most recently the City of Oakland, CA. Coal is the dirtiest, most carbon-intensive fossil fuel. Coal export would make it virtually impossible to stabilize climate pollution at safe levels.
The coal industry has been pulling back export plans across the West. Alaska's only coal export terminal, in Seward, closed up shop in September due to low demand. Cloud Peak Energy Logistics LLC to announced last year that it would halt its exports through Westshore, agreeing to pay penalties for opting out of planned shipments through 2018.
While the loss of an industry backer leaves the Morrow Pacific project all but dead, the Port of Morrow is continuing its appeal of the DSL's ruling, meaning the site could still host coal exports in the future, depending on how the appeal is adjudicated next month.
"Lighthouse couldn't meet Oregon's environmental standards and Washington is still scrutinizing their proposal to build the largest coal export terminal in the nation," said Jasmine Zimmer-Stucky, Senior Organizer with Columbia Riverkeeper, and also part of the Power Past Coal coalition. "Exporting through Canada is a backdoor opportunity to pollute our air and climate, and sidestep our environmental standards. Lighthouse clearly does not see a future for coal export on the Columbia."
The DSL's rejection came after more than 20,000 citizens, nearly 600 businesses and 86 elected officials from Oregon, Montana, Idaho and Washington urged then Governor Kitzhaber and the DSL to protect frontline communities throughout the Northwest. Since 2010, the coal industry has shelved plans for three coal export terminals in the Northwest, and agencies denied permits for two others, most recently the Gateway Pacific terminal in Whatcom County, Washington. A proposal remains for a four million ton per year coal terminal in Surrey, British Columbia, as well as the massive 44 million tons per year Millennium Bulk Terminals project in Longview, Washington, which is currently under review by the Army Corps of Engineers. Public comment on the agency's Draft Environmental Impact Statement runs through Nov. 29, with public hearings scheduled in Longview on Oct. 24 and Ridgefield on Oct. 25. Lighthouse Resources is the sole remaining backer of the Millennium project after Arch Coal declared bankruptcy and walked away from a $57 million investment in the project.
"This is yet another signal that coal exports are a dead-end investment that don't have a place in the 21st century green economy," said Cesia Kearns, Co-Director for the Power Past Coal coalition and Deputy Regional Campaign Director for the Sierra Club's Beyond Coal campaign. "Oregon regulators did their job by listening to the people, looking seriously at the impacts and making the right decision to protect the state; we hope that Washington's decision makers will follow their lead with the proposed Millennium Bulk Terminals project in Longview."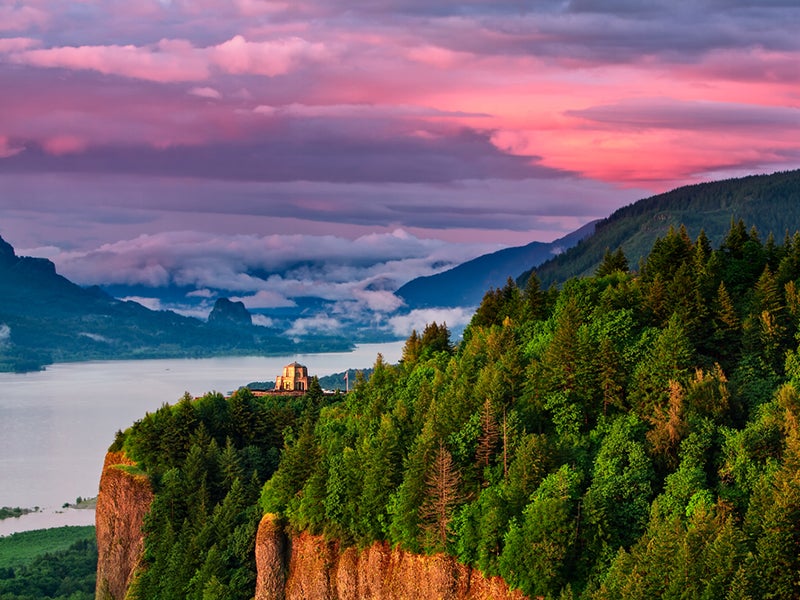 Earthjustice is the premier nonprofit environmental law organization. We wield the power of law and the strength of partnership to protect people's health, to preserve magnificent places and wildlife, to advance clean energy, and to combat climate change. We are here because the earth needs a good lawyer.