Maryland Community Solar Regulations Finalized
Another major step for Maryland's innovative community solar program
Alyssa Ritterstein, Press Secretary, Earthjustice
Baltimore, MD
—
The Maryland Public Service Commission adopted final community solar regulations today for the state's three-year community solar pilot project. These forward-thinking regulations will help remove barriers to renewable energy under the state's new community solar initiative. If this initiative is successful, Maryland will continue to be one of only 11 states to have community solar programs.
"Done the right way, community solar projects strengthen communities, clean up our air, speed our transition to 100 percent renewable energy—all while keeping utility bills affordable," said Susan Stevens Miller, Staff Attorney in Earthjustice's Clean Energy Program. "The adopted regulations should greatly expand access to solar energy for Marylanders, especially for low and moderate income communities."
The final regulations set aside 30 percent of the available community solar capacity for low and moderate income projects, ensuring that communities of all income levels will have the opportunity to participate and reap the benefits of solar energy. The regulations also encourage community solar project development at brownfield sites, encouraging a positive use of environmentally-damaged property.
Once the Commission approves utility tariffs, which implement the regulations, developers can begin to submit their projects to each utility. Many people, especially from low and moderate income groups, are already gearing up to submit their proposals.
Community solar projects, sometimes called community solar gardens, expand access to renewable energy by allowing multiple people to invest in or subscribe to a solar energy project and offset a portion of their electric bill from the energy generated through a credit. Projects could be sited in a variety of places, like the roof of an apartment building, a community center, a church or even in an open field.
In 2015, Earthjustice partnered with a coalition of community and solar industry groups to pass bipartisan legislation making the Maryland Community Solar Pilot Project possible. On behalf of Maryland Solar United Neighborhoods (MD SUN), Earthjustice actively participated in the community solar rule-making process and made several recommendations that were ultimately adopted by the Commission.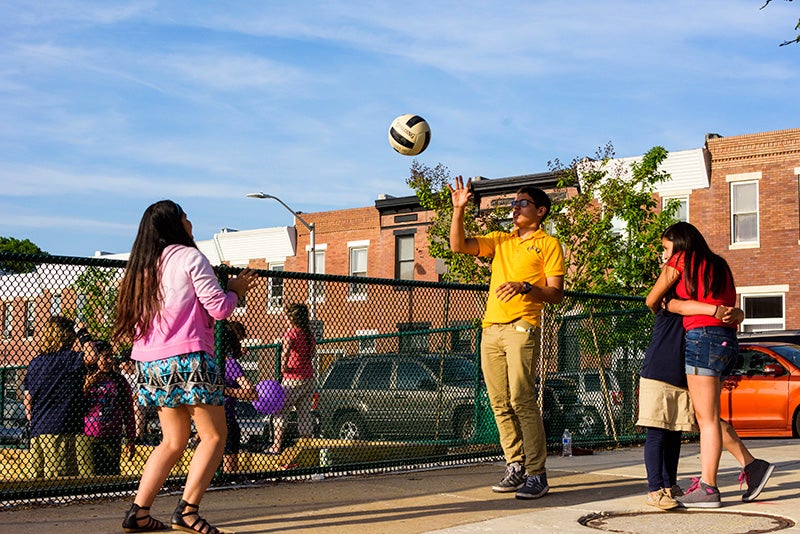 Earthjustice is the premier nonprofit environmental law organization. We wield the power of law and the strength of partnership to protect people's health, to preserve magnificent places and wildlife, to advance clean energy, and to combat climate change. We are here because the earth needs a good lawyer.