Millions of Acres of Forest Will Remain Protected for Marbled Murrelets in Washington, Oregon, California
Timber industry attempt to open lands to logging fails, but designation still neglects critical marine areas, old-growth forests on state, private lands
Portland, OR
—
The U.S. Fish and Wildlife Service today finalized protections on nearly 3.7 million acres of critical habitat in Washington, Oregon and California for the marbled murrelet, a coastal bird unique to the Pacific Northwest.
The marbled murrelet nests only in old-growth forests along the Pacific Coast.
The final re-designation firmly stops timber industry attempts to open up more federal lands to logging. Due to ongoing logging of habitat on state and private lands, as well as increasingly poor ocean conditions, marbled murrelets have continued to decline since they were protected under the Endangered Species Act more than two decades ago.
"The Fish and Wildlife Service did the right thing by retaining the habitat protections on federal land that were challenged by timber special interests," said Kristen Boyles, an attorney with Earthjustice.
The Service did not, however, take advantage of the re-designation to include critical marine areas and state and private forests under the critical habitat umbrella.
"These protections still don't go far enough—to save the marbled murrelet we need to protect the near-shore areas it needs for feeding and the remaining old-growth forest habitat in Oregon, Washington, and California," said Noah Greenwald, endangered species director at the Center for Biological Diversity. "It's disappointing that this designation shortchanges this critically imperiled seabird."
Photo courtesy of Frances Eatherington
An old-growth forest and marbled murrelet habitat in Oregon, Coast Range, Coos Bay.
The marbled murrelet is a shy, robin-sized seabird that feeds at sea but nests only in old-growth forests along the Pacific Coast. It was protected as threatened under the Endangered Species Act in 1992 primarily because of destruction of its inland habitat by logging. Critical habitat was originally designated for the murrelet in 1996 and revised slightly in 2011; that designation was challenged by the timber industry, resulting in today's re-designation, which includes the same areas found to be critical in 2011. As part of a settlement with the timber industry, the Fish and Wildlife Service had originally agreed to remove all critical habitat protections for several years, but this move was stopped by Earthjustice, Audubon Society of Portland, Seattle Audubon, the Center for Biological Diversity, Conservation Northwest, and Sierra Club through litigation.
Conservation groups and scientists submitted comments to the Fish and Wildlife Service calling for increased protections for marine areas and additional old-growth forests, but those comments were not heeded in the final designation.
U.S. Fish & Wildlife Service Photo
The marbled murrelet feeds at sea, but nests only in old-growth forests along the Pacific Coast.
"Murrelets in Washington have lost a third of their population since 2001," said Dave Werntz, science and conservation director at Conservation Northwest, "and a third of its remaining old-growth habitat was cut down on state and private lands. Murrelets need habitat to survive."
"Marbled murrelet habitat in state and private forests continues to be cut at an alarming rate and in clear violation of federal law," said Bob Sallinger, conservation director for Portland Audubon. "The Fish and Wildlife Service missed an opportunity here to strengthen these protections."
"We strongly urged the Fish and Wildlife Service to protect key old-growth and marine areas for the Marbled Murrelet, so we're disappointed to learn that these crucial areas were left out of the final Critical Habitat Designation," said John Brosnan, executive director of Seattle Audubon. "The steep decline in population numbers speaks for itself. We simply need to preserve more old-growth forest and marine areas if our efforts to protect murrelet populations are to be successful."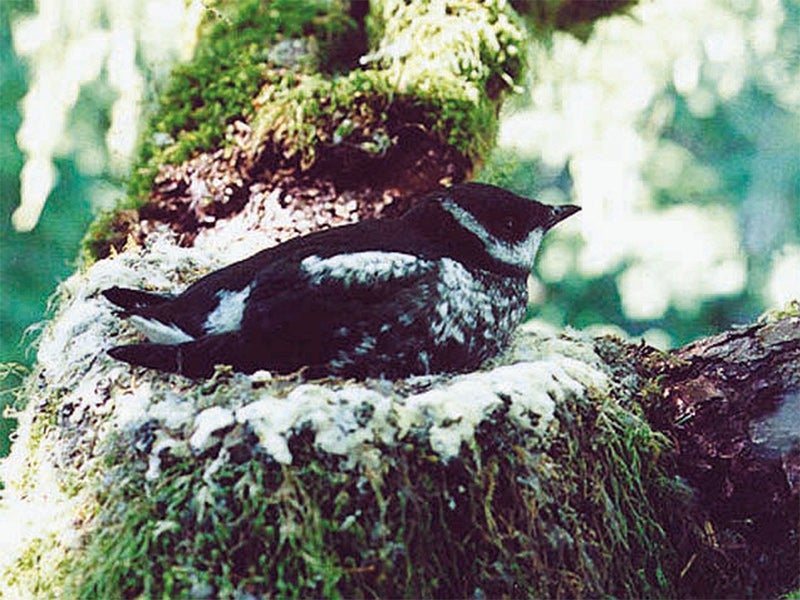 Earthjustice is the premier nonprofit environmental law organization. We wield the power of law and the strength of partnership to protect people's health, to preserve magnificent places and wildlife, to advance clean energy, and to combat climate change. We are here because the earth needs a good lawyer.