Obama Administration Announces Time-Out On Federal Coal Leasing
Move hailed by Earthjustice as 'Essential action to arrest climate change'
Washington, D.C.
—
The Obama administration today announced it would halt new leases for coal mining on public lands as it undergoes a thorough review of its current federal leasing program. The move is a significant one: public lands supply roughly 40 percent of all U.S. coal production.
Following is a statement on the announcement from Abigail Dillen, Earthjustice Vice President of Litigation for Climate and Energy:
"With the time-out on federal coal leasing announced today, the President is taking essential action to arrest climate change and stop giveaways to coal companies that are tearing up our public lands.
"To preserve a livable planet, we have to stop burning coal in the U.S. and around the world. Thank you to the President for showing global leadership in his willingness to rethink the way we manage publicly owned coal in the U.S and for taking a crucial step toward keeping our coal reserves unburned."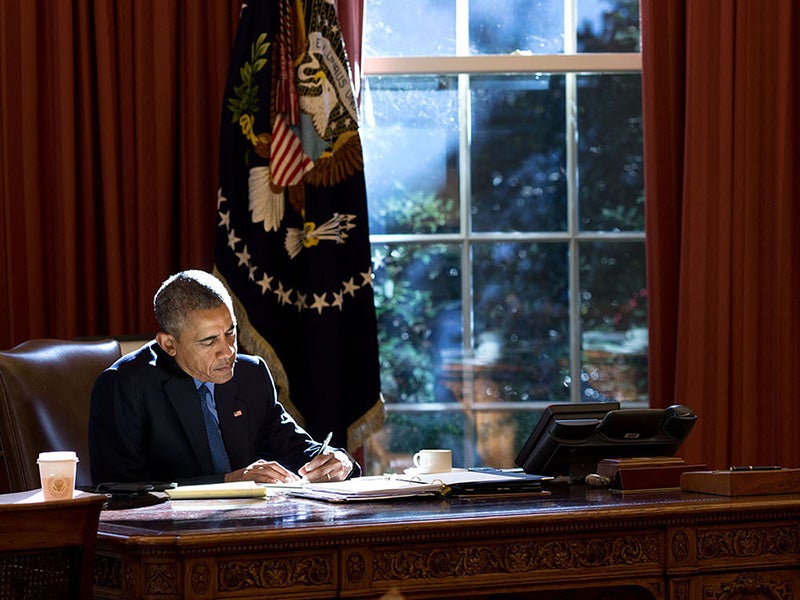 Earthjustice is the premier nonprofit environmental law organization. We wield the power of law and the strength of partnership to protect people's health, to preserve magnificent places and wildlife, to advance clean energy, and to combat climate change. We are here because the earth needs a good lawyer.