Obama Administration Nears Final Approval of Controversial Coal Mine Loophole
U.S. Forest Service issues final environmental impact statement on plan to open 20,000 acres of national forest in Colorado to bulldozing roads for coal mining; move has huge climate costs, but benefits only one mine
Washington, D.C.
—
Today, the U.S. Forest Service moved closer to reinstating a controversial coal mine loophole, issuing a final environmental impact statement that discloses that the mining and burning of the coal at issue would result in millions of tons of climate pollution, and cause up to $3.4 billion in global damage due to worsened climate change.
West Elk Wilderness is located in western Colorado.
In 2012, the Forest Service adopted the Colorado Roadless Rule to protect 4 million acres of wild national forest in the state, but the rule included a loophole to permit bulldozing roads for coal mining on 20,000 acres of roadless national forest. In 2014, a federal court vacated the coal mine loophole because the Forest Service failed to disclose the climate change impacts of unlocking hundreds of millions of tons of coal for burning.
Now that the Final EIS is complete, the Forest Service intends to approve the final rule on Dec. 19. The loophole will open the door to mining 170 million tons of coal, and bulldozing up to 450 drilling pads and 67 miles of road in wild aspen and spruce forest immediately adjacent to Mount Gunnison in the West Elk Wilderness, 45 miles southwest of Aspen, Colorado.
Only one mine—Arch Coal's West Elk mine—is poised to benefit from the loophole. It has a pending application to mine under 1,700 acres of roadless forest, and to build six miles of road and 48 drilling pads directly adjacent to the West Elk wilderness, which will give the company access to 19 million tons of coal. The Forest Service could move to approve the leases early next year.
The following is a statement from our lead attorney on this issue, Ted Zukoski:
"President-elect Trump has vowed to undo President Obama's national and international actions to protect our shared climate. It is deeply disheartening that President Obama, with this proposal, would undercut his own climate achievements, and jump-start Trump's dirty energy agenda.
"The loophole the Obama administration continues to push will open the door to bulldozing hundreds of drill pads and 67 miles of new road in undisturbed habitat for black bear, elk and the imperiled lynx. 
"It paves the way for coal burning that could cost the world's economy and environment up to $3.4 billion dollars according to the Forest Service's new analysis. Combustion of the coal made available here will displace nearly ten thousand gigawatt hours of clean, renewable power including solar and wind.
"We urge President Obama to scrap this loophole. If he doesn't, we'll take a hard look at challenging it in court, and challenging any proposal to expand mining operations into these beautiful, fragile wildlands."
See photos of roadless areas the Forest Service proposes to open for bulldozing for coal mining.
See photos of damage to national forest lands caused by the West Elk Mine: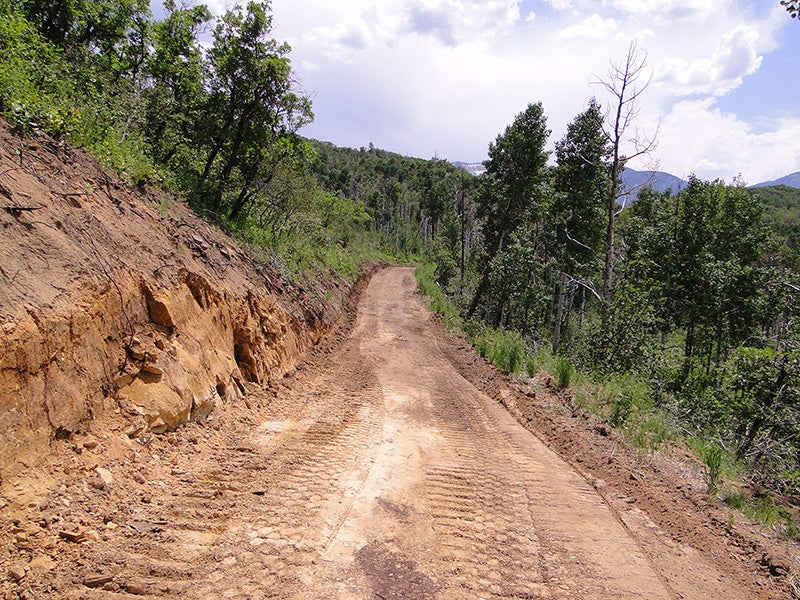 Earthjustice is the premier nonprofit environmental law organization. We wield the power of law and the strength of partnership to protect people's health, to preserve magnificent places and wildlife, to advance clean energy, and to combat climate change. We are here because the earth needs a good lawyer.