Safe Drinking Water for Flint, Michigan Threatened by Political Backroom Deals
Earthjustice urges White House to oppose rollbacks to California water protections
Washington, D.C.
—
Today, Representative Kevin McCarthy (CA), with support from Senator Dianne Feinstein (CA), is working to add a last-minute anti-environmental "rider" to the Water Resources Development Act (WRDA) bill that would jeopardize funding aimed at helping Flint, Michigan, replace its lead-contaminated water system.
The following is a statement by Trip Van Noppen, president of Earthjustice:
"The crisis in Flint began more than two years ago, and the community there has yet to receive the federal relief they deserve. Now, in an outrageous move, much-needed Flint funding is being held hostage by anti-environmental legislation. Proposed changes to the WRDA bill would gut environmental protections in California's Bay-Delta, threatening thousands of West Coast fishing jobs, water quality, and the very existence of salmon and other endangered species. This backroom deal affecting California water supplies was negotiated without input from fishing communities, conservation groups, farmers in the Delta, or other stakeholders who would be adversely affected. This damaging language should be dropped from the bill."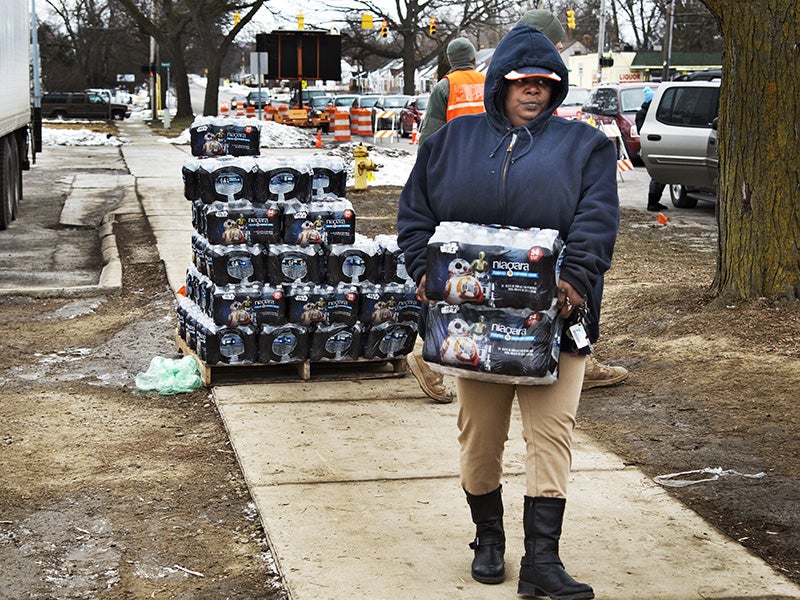 Earthjustice is the premier nonprofit environmental law organization. We wield the power of law and the strength of partnership to protect people's health, to preserve magnificent places and wildlife, to advance clean energy, and to combat climate change. We are here because the earth needs a good lawyer.