U.S. Departments of Agriculture and Interior Prevent Gold Mining on More than 30,000 Acres Near Yellowstone National Park
The proposal places slated gold exploration on public lands on time-out
Emigrant, MT.
—
U.S. Department of Interior Secretary Sally Jewell and U.S. Department of Agriculture (USDA) Under Secretary for Natural Resources and Environment Robert Bonnie today announced a two-year time-out on gold exploration that could lead to two large-scale gold mines bordering Yellowstone National Park.

Yellowstone Gateway Business Coalition
Map of the proposed mine locations.
The two-year pause on more than 30,000 acres of public land occurred through a proposed mineral withdrawal, which will provide longer-term protection (up to 20 years) if finalized.
The withdrawal was requested by the Yellowstone Gateway Business Coalition, along with local and national environmental organizations, out of concern about the effect of the mines on important wildlife habitat, the potential for acid runoff to degrade the Yellowstone River's water quality and world-famous fishery, and harm to the region's thriving economy.  Those concerns and others will be considered as federal officials undertake a public process to study the lands and connected waterways, to determine whether to extend protection for these lands on Yellowstone's doorstep.
Although roll-backs of many of the Obama Administration's conservation achievements are expected under the Trump administration, local advocates for the mineral withdrawal expect it to proceed because of its bi-partisan support and importance to the local economy
Jenny Harbine, the Earthjustice attorney working with the coalition, made the following statement:  "This decision represents an important step forward in protecting the landscapes on Yellowstone's doorstep.  These landscapes offer more than a magnificent view.  They form some of the last refuges for our nation's most iconic symbols of wildness—grizzly bears, lynx, and wolverines. But it is important to recognize that today's decision begins the process of protecting these lands; it doesn't finish it.  There is more work to be done and we intend to continue the fight to protect Yellowstone's gateway until the threat from mining is permanently removed."  
In addition to the Yellowstone Gateway Business Coalition, Earthjustice worked with the Greater Yellowstone Coalition, Park County Environmental Council and National Parks Conservation Association to achieve this victory.
Read the FAQ on Yellowstone Gateway Mineral Withdrawal.
Photo courtesy of William Campbell
The front lawn of the world famous, locally-owned, Chico Hot Springs Resort. Emigrant Peak rises in background.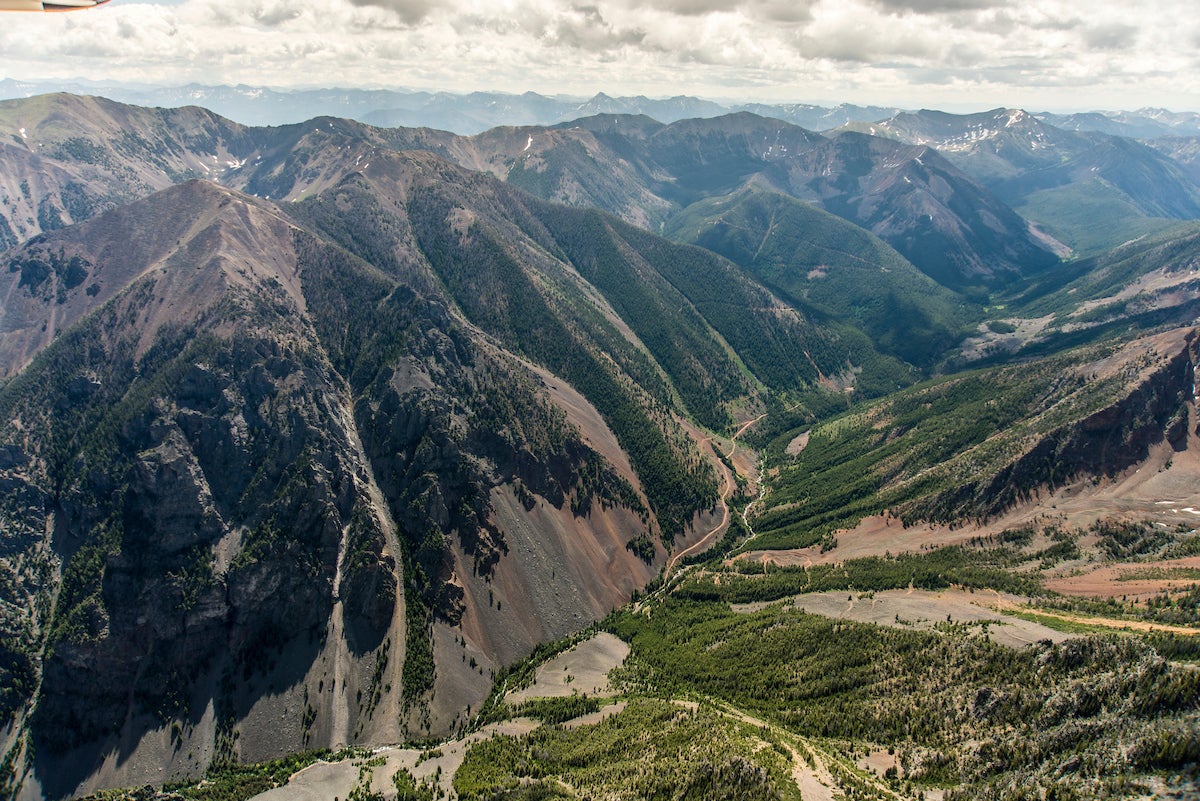 Earthjustice is the premier nonprofit environmental law organization. We wield the power of law and the strength of partnership to protect people's health, to preserve magnificent places and wildlife, to advance clean energy, and to combat climate change. We are here because the earth needs a good lawyer.