Conservation Advocates Take Scott Pruitt's "Do-Nothing" Texas Pollution Plan to Court
Groups challenge EPA's Regional Haze Pollution cleanup plan in Fifth Circuit Court of Appeals
New Orleans
—
A group of clean air and parks conservation advocacy groups today challenged the Environmental Protection Agency's (EPA) plan to allow polluters to increase health and visibility-harming pollution in court. The groups filed a lawsuit in the Fifth Circuit Court of Appeals, along with a petition for reconsideration to EPA, asserting that EPA's Texas Regional Haze plan is unlawful and will do little to actually clean up pollution from Texas' coal plants as it was originally intended to do. The groups are represented by Earthjustice and Sierra Club's Environmental Law Program.
Today's challenge comes after a decade of deadlines missed by EPA and the state of Texas to establish a plan to reduce pollution from the state's coal-fired power plants. These coal plants and other pollution sources are responsible for harming air quality in national parks and communities throughout the Southwest region.
In 2016, EPA proposed a strong plan to clean up dangerous pollutants from more than a dozen Texas coal plants and other polluting facilities. Administrator Pruitt's EPA abandoned the proposal by October 2017, instead putting forward a plan that grants polluters a license to emit even more pollution into the air despite vocal opposition.
"When Scott Pruitt scrapped the previous, strong proposal to clean up haze pollution from Texas coal plants, he turned his back on the thorough technical analysis of career EPA staff and deferred to the coal industry's wishes instead," said Elena Saxonhouse, Attorney with the Sierra Club. "We're challenging Pruitt's do-nothing plan because people in Texas and across the south have waited too long for clean air and clean parks."
Coal plants in Texas emit the most visibility-impairing, lung-damaging sulfur dioxide pollution in the nation, and more than all of the coal plants in Oklahoma and Arkansas combined. This contributes to hazy skies and high rates of hospital admission, missed work, heart disease, breathing difficulties and premature death.
"It's EPA's duty, under the Clean Air Act, to protect the health of Texans – and all Americans – from dangerous pollution, and to ensure that our cherished National Parks and Wilderness Areas continue to have the awe-inspiring views that have made them powerful economic engines for surrounding communities," said Elena Craft, Senior Health Scientist for EDF. "Instead, Scott Pruitt has issued a Texas Regional Haze Plan that allows Texas coal plants to continue emitting high levels of dangerous pollution that puts people at risk. Texas families deserve cleaner, safer, healthier air to breathe – from an EPA that is doing its job."
"It's wrong for EPA to let polluters wreck the air in our communities and national parks," said Earthjustice attorney Michael Soules. "Instead of protecting clean air and people's health, the agency has issued a plan that would allow more pollution, not less. That's why we are going to court to fight this."
The Texas Haze Plan was intended to reduce haze in 15 national parks and wilderness areas across the south central United States, including the Wichita Mountains National Wildlife Refuge in Oklahoma, the Big Bend and Guadalupe Mountains National Parks in Texas, and other areas.
"In no uncertain terms, EPA's new Texas haze plan prioritizes the profits of polluters over people's health and our natural heritage," said Stephanie Kodish, Senior Director & Counsel of National Parks Conservation Association's Clean Air Program. "Since the EPA refuses to hold Texas accountable for curbing air pollution that endangers people and degrades public lands across the Southwest, we are looking to the courts to uphold the law and mandate EPA to do its job."
Under EPA's new plan, none of these protected landscapes will realize improved air quality. This means continued poor visibility in national parks like Big Bend, and also puts the public's health at risk. All told, these facilities are estimated to cause more than 677 deaths and thousands of asthma-related events and hospitalizations each year, with public health costs totaling more than $6.7 billion.
The clean air and parks conservation groups that filed today's challenges will be available to discuss the legal action on a telephone press conference on Monday, December 18 at 12:00 PM ET/11:00 AM CT. Members of the press can join the call by dialing 877-888-4312 and using the passcode "HAZE."
Read the legal document from the Fifth Circuit Court of Appeals.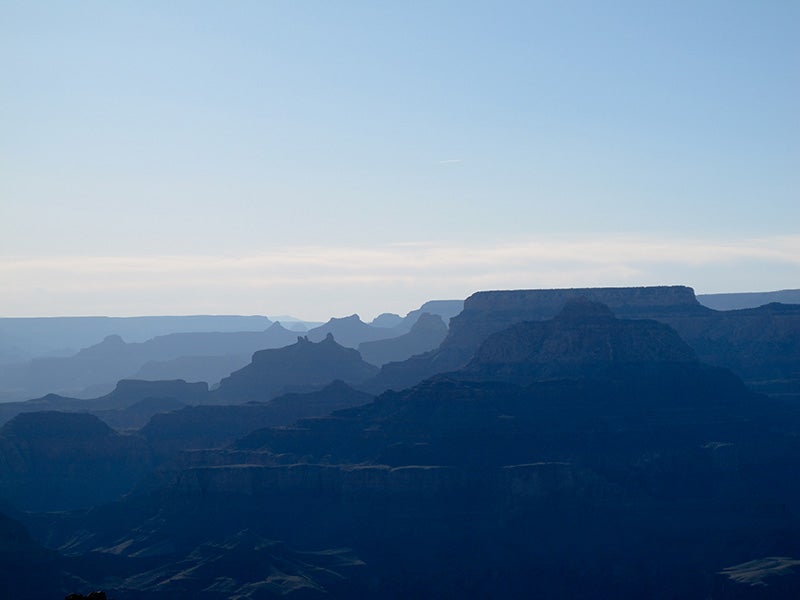 Earthjustice is the premier nonprofit environmental law organization. We wield the power of law and the strength of partnership to protect people's health, to preserve magnificent places and wildlife, to advance clean energy, and to combat climate change. We are here because the earth needs a good lawyer.