Earthjustice Calls on Full Senate to Oppose Sessions' Nomination to Attorney General
Despite testimony, Sessions' record shows blatant disregard for civil rights and environmental protection
Washington, D.C.
—
Tomorrow, the U.S. Senate Judiciary Committee will vote to send Sen. Jeff Sessions' nomination for U.S. Attorney General to the full Senate for a vote. Earthjustice President Trip Van Noppen issued the following statement urging senators to reject Sessions' nomination to attorney general:
"Sen. Jeff Sessions has a lengthy track record of hostility toward the fundamental rights that protect each of us, making him unfit to serve as U.S. Attorney General—our nation's chief law enforcement officer.
"He has openly targeted civil rights, voting rights, women's rights and the LGBTQ community. He has opposed the growth of renewable energy and pushed to gut common sense rules that keep our water clean to drink and our air safe to breathe. As a dedicated climate change denier, he would reverse federal action on climate change to the benefit of Big Oil and other corporate polluters with whom he has allied himself.
"Earthjustice exists to bring environmental and health protections to everyone regardless of race, class, country of origin, gender or sexual orientation. Our work depends on the bedrock principles of the U.S. Constitution, which say laws must be applied equally to everyone.
"Sen. Sessions' long record, despite promises during Senate hearings that he would enforce the law, shows he does not value equal protection under the law and has consistently taken positions that go against the ethical values that have made our nation great. The Senate should fulfill its moral duty to our nation by rejecting Sen. Jeff Sessions' nomination to U.S. Attorney General."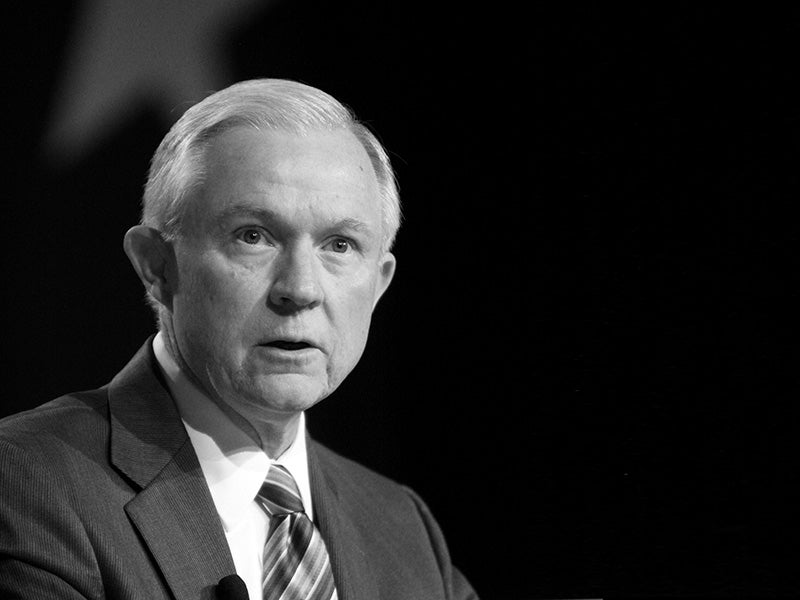 Earthjustice is the premier nonprofit environmental law organization. We wield the power of law and the strength of partnership to protect people's health, to preserve magnificent places and wildlife, to advance clean energy, and to combat climate change. We are here because the earth needs a good lawyer.