Earthjustice: David Bernhardt Is A Walking, Talking Conflict of Interest
Newly-confirmed Deputy Secretary of the Department of the Interior joins growing ranks of lobbyists appointed to high-ranking positions in Trump administration
Rob Friedlander, National Press Secretary, (202) 797-5249
Washington, D.C.
—
Today, the U.S. Senate voted to confirm former fossil fuel industry lobbyist David Bernhardt to serve as Deputy Secretary of the U.S. Department of the Interior.
The following statement is from Martin Hayden, Earthjustice Vice President of Policy and Legislation:
"David Bernhardt is a walking, talking conflict of interest who shouldn't be anywhere near the Interior Department. His confirmation is simply the latest evidence that the Trump administration has no intention of adhering to basic standards of ethics and accountability. Instead, they have set the revolving door spinning at a record pace, stacking key agencies to the gills with fossil fuel industry lobbyists and corporate shills with head-spinning conflicts—all of whom are hell-bent on dismantling bedrock environmental protections. Earthjustice will fight them every step of the way."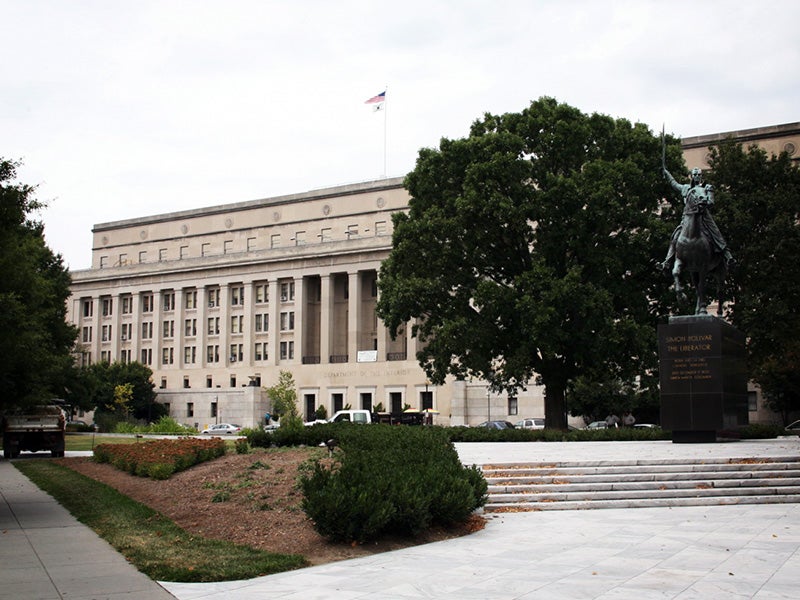 Earthjustice is the premier nonprofit environmental law organization. We wield the power of law and the strength of partnership to protect people's health, to preserve magnificent places and wildlife, to advance clean energy, and to combat climate change. We are here because the earth needs a good lawyer.