Earthjustice Decries Sessions' Confirmation
Sessions is unqualified and unsuited to serve as Attorney General
Washington, D.C.
—
U.S. Sen. Jeff Sessions—who has a civil rights history so troubling that a Republican Senate refused to confirm him as a federal judge in the 1980s—was just confirmed to serve as U.S. Attorney General, despite the unprecedented and growing opposition to Donald Trump's unfit nominees and the radical, minority views they represent.
Earthjustice Vice President of Policy & Legislation Martin Hayden issued the following statement upon the Senate's confirmation of Sessions as U.S. Attorney General:
"Jeff Sessions fits right in with Donald Trump's collection of unqualified, unfit nominees who have largely been hostile to the missions—and, at times, very existence—of the agencies they've been asked to lead. Sessions' abysmal record of opposition to fundamental civil rights and environmental protections disqualifies him for service as head of our federal department dedicated to justice for everyone in our country.
"President Trump's nominees may have been released with a fury, but they are barely dragging across the finish line—winning confirmation only because Republican senators have put party loyalty above the good of our nation.
"Earthjustice will hold Sessions accountable in the court of law."
FAQ About Sessions Nominations and Responsibilities as AG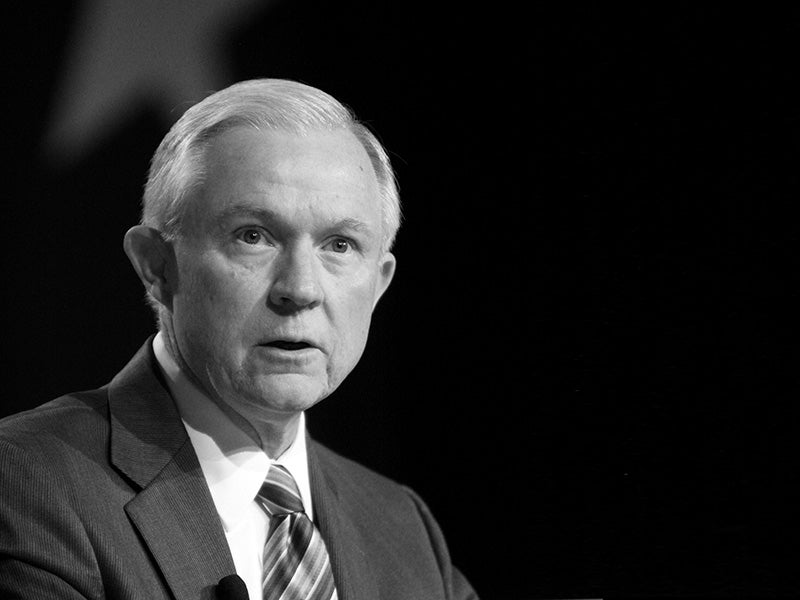 Earthjustice is the premier nonprofit environmental law organization. We wield the power of law and the strength of partnership to protect people's health, to preserve magnificent places and wildlife, to advance clean energy, and to combat climate change. We are here because the earth needs a good lawyer.