Earthjustice Files Lawsuit against Federal Agencies for Withholding Information on National Monuments from the Public
The Trump administration is violating the rights of the American public by shrouding its national monuments review in secrecy
Denver, CO
—
For months, the Interior Department, Bureau of Land Management, and the White House Council on Environmental Quality have repeatedly failed to answer the public's Freedom of Information Act requests for information related to the Trump administration's ongoing review of national monuments—protected federal lands and waters that belong to the American people. The review of the country's national monuments has been marked by a lack of transparency—Interior Secretary Ryan Zinke has yet to disclose how he incorporated input from Native American tribes and the 2.8 million Americans who urged protections for national monuments in the public comment period into his leaked draft recommendations to shrink monuments and gut their protections. Today, Earthjustice filed a lawsuit on behalf of six organizations whose requests for information on national monuments have been met with radio silence.

Bob Wick / BLM
Visitors at Cascade-Siskiyou National Monument. It is the first monument designated specifically for its vibrant biodiversity. Learn more
"The Trump administration continues its onslaught against America's national monuments, hoping to cover up its misdeeds by blocking public access to information crucial to the protection of these iconic places," said Yvonne Yuting Chi, an attorney in Earthjustice's Rocky Mountains office. "National monuments preserve America's historical heritage, stunning wilderness, geologic wonders, and priceless cultural sites—and they're meant to be protected for future generations under the Antiquities Act.  But the Trump administration wants to pretend that the laws of the land have changed.  The American people have the right to know the fate of these magnificent places that belong to all of us, and we are taking these agencies to court to get answers."
"It's important that the public knows who had the White House and Interior Department's ear to push the President to dismantle Bears Ears and Grand Staircase-Escalante National Monuments," said Stephen Bloch, legal director for the Salt Lake City-based Southern Utah Wilderness Alliance.  "We also expect this lawsuit will shed light on the information and factors the White House Council on Environmental Quality and Interior Department considered as part of Secretary Zinke's 'monuments review' and that led him to recommend eviscerating Bears Ears and Grand Staircase-Escalante National Monuments, a decision that would place irreplaceable cultural and public natural resources at risk of damage and destruction."

Jeff Moser / CC BY-ND 2.0
Visitors at Grand Staircase-Escalante National Monument. In the two decades since the area was protected, paleontologists have unearthed fossils from 21 different types of dinosaurs previously unknown to science. Learn more
Earthjustice is representing the Southern Utah Wilderness Alliance, Natural Resources Defense Council, The Wilderness Society, Grand Canyon Trust, Sierra Club, and Great Old Broads for Wilderness in this lawsuit to compel the agencies to respond to seven Freedom of Information Act requests, most of which have been overdue for months. The complaint alleges that the agencies have failed to meet their response deadlines under the Act and have repeatedly rejected or ignored these organizations' inquiries on their requests' status.
"If Interior Secretary Zinke's 'first step' before telling the president to ravage the Bears Ears National Monument was, as he claims, to 'gather the facts,'" said Aaron Paul, a staff attorney with the Grand Canyon Trust, "why are our months-old requests for those already-gathered facts still unanswered when federal law gives the Secretary 20 days to respond?  It's a shame that we have to turn to the courts to force the Secretary to deliver the transparency that the Freedom of Information Act secures for the American public."
"The public deserves to know what Secretary Zinke is recommending for the future of our public lands," said Dan Ritzman, lands, water and wildlife director for Sierra Club's Our Wild America campaign. "The Trump administration's secrecy suggests Zinke is aware that stripping protections from our public lands and monuments is as unpopular as raising fees for the public to enjoy them."
"We are dismayed that it takes litigating FOIA requests to learn the fate of public lands that belong to all Americans," said Caroline Munger, Board Chair for Great Old Broads for Wilderness. "This cloak and dagger approach by the current administration on revealing the fate of these national monuments shows a disdain for the law and the legacy of our protected wild lands.  Monument proponents like Broads, tribal nations, and others have committed to a long legal battle, if necessary, to protect the Antiquities Act and monuments created under it."  
Since 1967, the Freedom of Information Act has provided the public the right to request access to records from any federal agency.  It is a law that keeps the American people in the know about their government.  When a member of the public lodges a request with a federal agency under this Act, the agency must promptly disclose any information requested unless the information falls under one of the nine exemptions protecting interests such as personal privacy, national security, and law enforcement. 
Resources for reporters: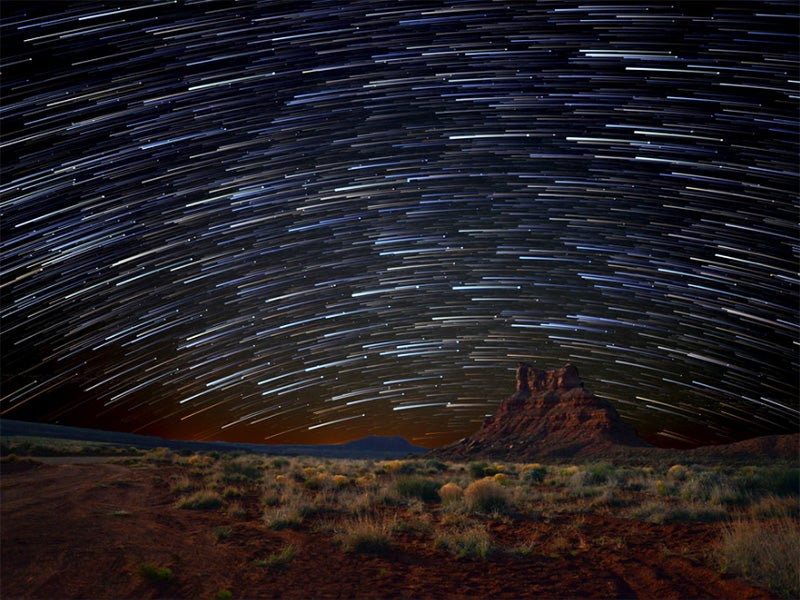 Earthjustice is the premier nonprofit environmental law organization. We wield the power of law and the strength of partnership to protect people's health, to preserve magnificent places and wildlife, to advance clean energy, and to combat climate change. We are here because the earth needs a good lawyer.