Earthjustice: Lawsuit Filed by Company that Built Dakota Access Pipeline "Completely Baseless"
New lawsuit filed by Energy Transfer Partners disregards legal victories won on behalf of Standing Rock Sioux Tribe by launching specious attacks on Greenpeace and other environmental nonprofit organizations, including Earthjustice
San Francisco
—
Today, Energy Transfer, the business entity responsible for building the Dakota Access Pipeline, filed a complaint in the U.S. District Court of North Dakota against Greenpeace International and other named and unnamed defendants. The complaint alleges that Greenpeace and others inflicted billions of dollars in damage on Energy Transfer by advocating against the construction of the pipeline. Earthjustice, which represented the Standing Rock Sioux Tribe in its litigation against the Army Corps of Engineers to block the pipeline, is not named as a defendant. Nonetheless, Earthjustice and Earthjustice employees are cited numerous times in the complaint as being involved in the alleged wrongful activity.
The following is a statement from Trip Van Noppen, President of Earthjustice:
"Representing the Standing Rock Sioux Tribe in their laudable effort to protect their water and sacred lands from the Dakota Access Pipeline is one of Earthjustice's proudest moments. The Standing Rock Sioux are the true leaders of what became a massive movement. Earthjustice's role has been to ensure that the legitimate claims and rights of the Tribe were heard in a court of law.
"For the first time ever, both the Obama Administration and the courts recognized that the rights of the Tribe and the overarching cause of environmental justice needed to be heard. Despite the eventual completion of the pipeline, these victories are significant for the Tribe, and to indigenous groups fighting for their rights and for environmental justice all over the world.
"This complaint from Energy Transfer Partners is nothing more than an attack on all those who stood up for the Tribe in this historic fight, packaged as a legal claim. It is an unprovoked and malicious attack on those who would use the power of the law and free speech for good."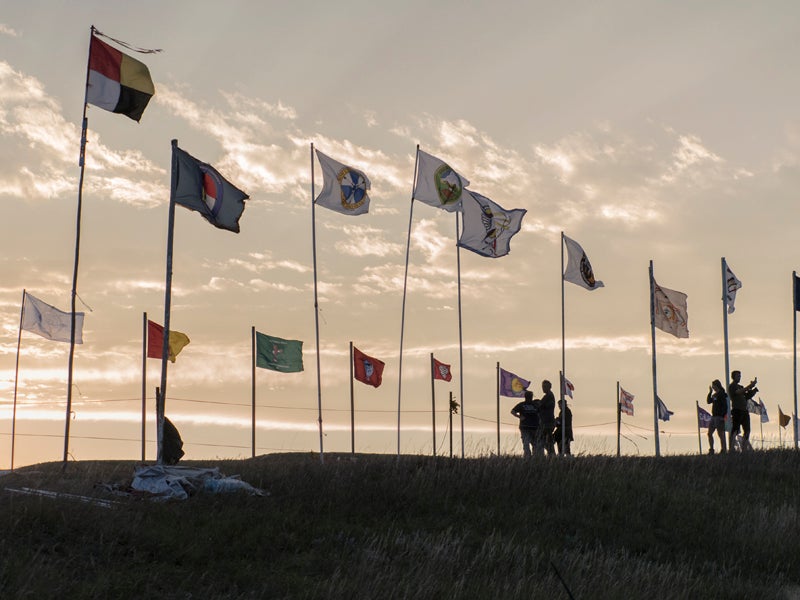 Earthjustice is the premier nonprofit environmental law organization. We wield the power of law and the strength of partnership to protect people's health, to preserve magnificent places and wildlife, to advance clean energy, and to combat climate change. We are here because the earth needs a good lawyer.