Earthjustice on Pruitt CO2 Comments: We Will Fight To Hold Him Accountable
The EPA Administrator's continued climate change denials will not go unchallenged
Washington, D.C.
—
In a CNBC interview earlier today, Environmental Protection Agency (EPA) Administrator Scott Pruitt denied that carbon dioxide is a primary contributor to climate change.
In response, Earthjustice President Trip Van Noppen issued the following statement:
"The EPA's new Administrator of Climate Denial is at it again—taking his marching orders from corporate polluters and turning a deliberately blind eye to the basic facts of climate change. To serve the interests of his fossil fuel patrons, Scott Pruitt has demonstrated a fundamental disregard for the truth that makes him utterly unfit to lead the EPA, and we will continue fighting tooth and nail to hold him accountable in courtrooms across the country."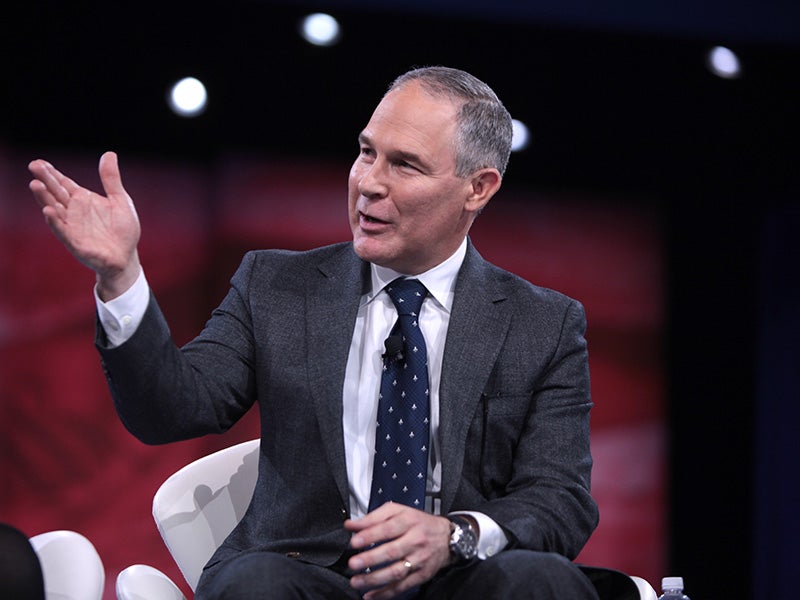 Earthjustice is the premier nonprofit environmental law organization. We wield the power of law and the strength of partnership to protect people's health, to preserve magnificent places and wildlife, to advance clean energy, and to combat climate change. We are here because the earth needs a good lawyer.