Earthjustice Responds To Senate Committee Vote On Arctic Refuge
Irreplaceable wilderness of Alaskan Arctic faces greatest threat in decades
Washington, D.C.
—
Today the Senate Energy and Natural Resources committee approved a budget reconciliation proposal by Sen. Lisa Murkowski to hold lease sales in the Arctic National Wildlife Refuge for oil and gas drilling. This further advances the agenda of drilling proponents at the expense of one of the most iconic and pristine wilderness areas in the nation, home to polar bears, wolves, and caribou, and centrally important to the culture of the Gwich'in people. The proposal will now move to the floor of the Senate to be voted on as part of the budget bill.
A majority of Americans oppose drilling in the Arctic Refuge, and similar proposals have repeatedly failed in the past due to bipartisan opposition. Yet proponents are now attempting to use the Congressional budget process as a vehicle for approval, leaving the fate of the Refuge to be decided on a simple majority vote as an add-on to the budget and tax bill.
The following is a statement from Earthjustice President Trip Van Noppen:
"This attack on the Refuge is nothing less than a sellout of one of our most cherished landscapes to the highest bidder, all for the short-sighted purpose of funding irresponsible tax breaks and subsidizing the oil and gas industry. If this ecologically unique wilderness is ultimately transferred to the hands of the fossil fuel industry, history will judge the decision as an egregious error. The Arctic Refuge can never be restored to its original majesty once roads and pipelines are built, wells and drilling pads are dug, and oil is pumped and spilled. It's now getting down to the wire for Americans to step in and stop Congress from authorizing the destruction of this American treasure."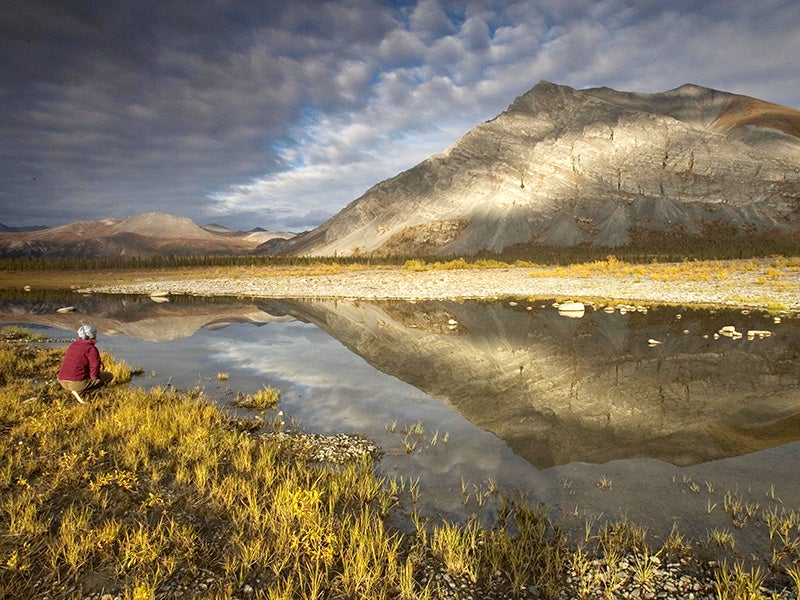 Earthjustice is the premier nonprofit environmental law organization. We wield the power of law and the strength of partnership to protect people's health, to preserve magnificent places and wildlife, to advance clean energy, and to combat climate change. We are here because the earth needs a good lawyer.