Earthjustice Statement on Vote to Open Arctic Refuge to Oil and Gas Drilling
Congress approves tax bill that opens irreplaceable Alaskan wilderness area to fossil fuel development
Washington, D.C.
—
The tax bill passed today by both chambers of Congress includes language allowing oil and gas development in the Arctic National Wildlife Refuge, marking the end of long-standing statutory prohibitions against oil development in this cherished Alaskan wilderness. The bill mandates two lease sales, at a minimum of 400,000 acres each, to be held over the next 10 years. This leasing process—in which oil and gas companies bid on the right to drill—is a first step toward destructive drilling that would harm the Coastal Plain, a sensitive area regarded as the biological heart of the Arctic Refuge. In addition to its wide diversity of unique and endangered wildlife and unmatched wilderness values, the Coastal Plain is considered sacred by the indigenous Gwich'in people, who call it "the sacred place where life begins" because they rely on wild caribou that migrate there every year to calve as an essential element of their traditional culture.
The following is a statement by Earthjustice President Trip Van Noppen:
"A vote for this tax bill was an unconscionable vote for oil leasing in the Arctic Refuge. Those members of Congress who allowed this fast-track tax bill, drafted behind closed doors and passed through a convoluted scheme to avoid full and open debate, have just failed the American people. Polling shows voters do not like this tax bill and oppose drilling in the Arctic Refuge, yet this bill was passed despite the well-known adverse environmental, health and climate consequences of oil and gas drilling. Oil and gas drilling would bring irreversible impacts to an irreplaceable wild area while hampering efforts to change course on climate change.
"Today's vote was an extreme disappointment, but the fight to protect the Arctic Refuge is far from over. Even though this bill mandates oil and gas lease sales on the Coastal Plain, companies and agencies must still comply with a set of environmental laws that protect its core values. Plant and wildlife conservation, safeguards for subsistence living, and preservation of water quality are some of the values cited decades ago when the Refuge was created, and they remain imperative today. Earthjustice will continue to stand with our conservation partners and the Gwich'in and work to enforce and defend these laws, including by going to court. We will do everything in our power to protect the Refuge from the whims of those willing to sacrifice our cherished public lands for the sake of increasing corporate wealth."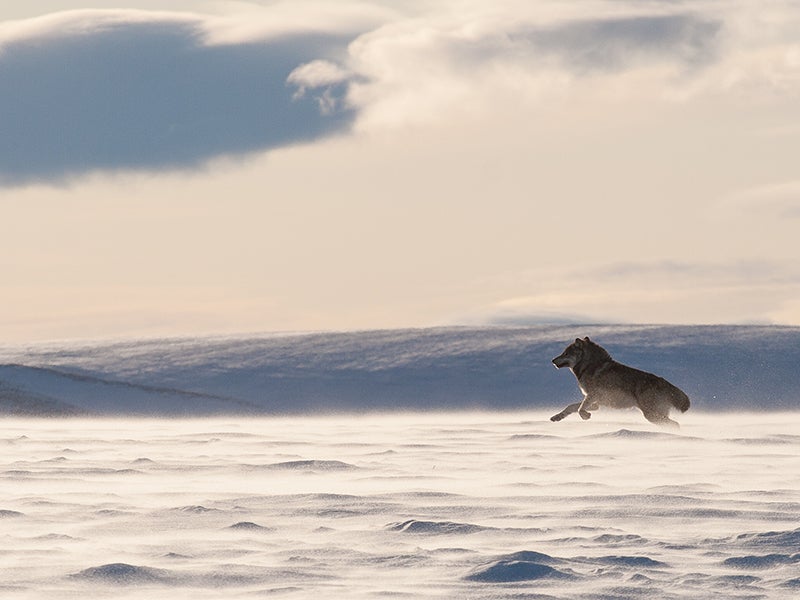 Earthjustice is the premier nonprofit environmental law organization. We wield the power of law and the strength of partnership to protect people's health, to preserve magnificent places and wildlife, to advance clean energy, and to combat climate change. We are here because the earth needs a good lawyer.