Earthjustice to U.S. Senate: Oppose Pruitt's Nomination to Lead EPA
Pruitt's record shows hostility toward EPA's role to protect our air and water
Washington, D.C.
—
Today, Donald Trump's nominee to lead the Environmental Protection Agency moved one step closer to confirmation when Republicans on the U.S. Senate Committee on Environment and Public Works voted for him despite a boycott from Democratic legislators for the second day in a row.
While Democrats expressed their disapproval, Republican lawmakers took the extraordinary step of suspending committee rules and voted (11-0) to advance Pruitt's nomination. Democratic committee members boycotted today and yesterday's votes because of Pruitt's failure to respond to document requests, his lack of substantive responses to questions raised during his hearing, and his refusal to clarify whether he will recuse himself from work on regulations and issues where he has a direct conflict of interest.
Earthjustice Vice President of Policy and Legislation, Martin Hayden, issued the following statement calling on the Senate to reject Pruitt's nomination:
"Scott Pruitt is particularly unqualified and unfit to lead the Environmental Protection Agency because his record clearly demonstrates an open hostility to the core mission and focus of the agency he now seeks to lead.
"We commend the Democrats who sit on the Environment and Public Works Committee for taking this stand on behalf of public health and our environment, especially in light of Pruitt's refusal to answer straightforward questions and their reasonable request that he clarify uncertainties around his numerous conflicts of interest. Unfortunately, committee Republicans are intent on forcing Donald Trump's nominee through without the transparent and proper vetting that they themselves have demanded of past Democratic nominees.
"People across our country have a right to clean air and water, and they deserve an Environmental Protection Agency Administrator who can be counted on to fight for the health and safety of all communities. Scott Pruitt has offered no indication that he can or would be that advocate for the public, so we urge all senators to oppose him on the floor."
Use our main resource page for Pruitt's nomination
See highlights from Scott Pruitt's Senate confirmation hearing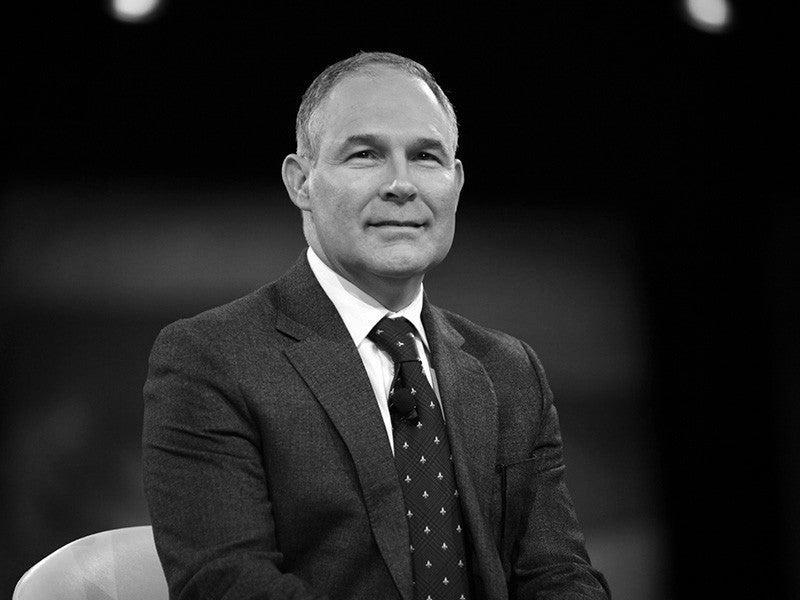 Earthjustice is the premier nonprofit environmental law organization. We wield the power of law and the strength of partnership to protect people's health, to preserve magnificent places and wildlife, to advance clean energy, and to combat climate change. We are here because the earth needs a good lawyer.