Earthjustice Urges Newly Confirmed Secretary Zinke to Protect Bears Ears National Monument
Interior Secretary should keep natural treasures intact for future generations
Rebecca Bowe, Advocacy Press Secretary, (415) 217-2093
Washington, D.C.
—
Today, the U.S. Senate confirmed former Montana Rep. Ryan Zinke as Secretary of the Interior, making him head of the department that is responsible for historic landmarks, national parks, wildlife refuges, endangered species conservation, and offshore territories of the outer continental shelf. 
Earthjustice Vice President of Litigation for Lands, Oceans, and Wildlife Drew Caputo released the following statement in response:
"Secretary Zinke is on record as stating that Utah will be the first state he visits once he is confirmed. 
"Before his confirmation, Secretary Zinke was repeatedly invited by the Bears Ears Inter-Tribal Coalition and sent correspondence from top tribal leaders to discuss their concerns regarding the fate of Utah's Bears Ears National Monument and how it directly impacts the historic and profound connection they have to this landscape. 

Mason Cummings / TWS
First light over Cedar Mesa in southeast Utah, Bears Ears National Monument. See feature & photos for media use
"Many tribes across the country, as well as the National Congress of American Indians, have passed resolutions supporting the monument designation.
"Now that he has been confirmed to lead the Department of the Interior, we urge Secretary Zinke to respect the critical importance of these lands to the tribes and our country's heritage, and keep Bears Ears and other natural treasures intact for future generations. Anything short of that is an insult to tribes and shows profound disrespect for the Antiquities Act, which has protected this country's most cherished landscapes for more than 100 years.
"As long as he serves in this role, the people of the United States will look to Secretary Zinke to safeguard public lands, reject fossil fuel extraction that jeopardizes our climate, and protect imperiled wildlife. If he falls short of these responsibilities and puts our priceless natural heritage at risk, Earthjustice will hold him accountable."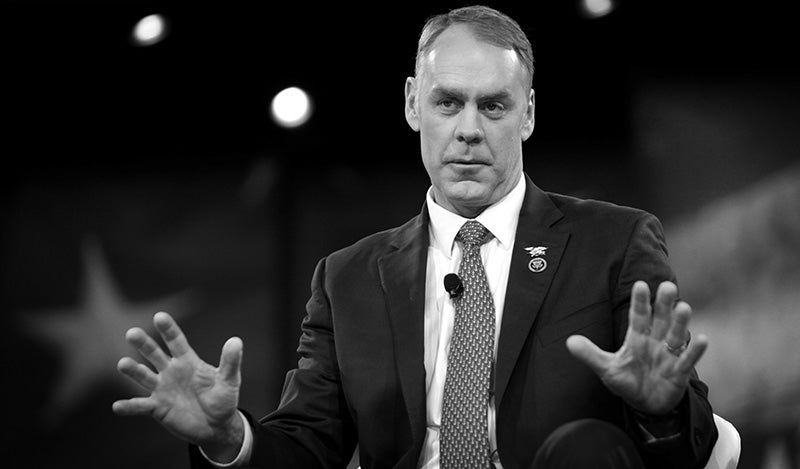 Earthjustice is the premier nonprofit environmental law organization. We wield the power of law and the strength of partnership to protect people's health, to preserve magnificent places and wildlife, to advance clean energy, and to combat climate change. We are here because the earth needs a good lawyer.