Earthjustice VP of Climate Responds to Expected Confirmation of Rex Tillerson
The mantle has now passed to all Americans willing to confront climate change
San Francisco
—
The following is a statement from Earthjustice Vice President of Litigation for Climate & Energy Abigail Dillen in response to the expected Senate confirmation of Exxon Mobil CEO Rex Tillerson as Secretary of State:
"As Trump administration officials threaten to withdraw from the landmark Paris climate agreement, and the Senate moves to confirm ExxonMobil CEO Rex Tillerson as Secretary of State, I am considering the week's developments through the eyes of future generations.
"Unchecked, catastrophic climate change poses an existential threat to our civilization. History will judge us on how we respond to this threat. I expect that Tillerson and the other men currently slated to lead our administration will be judged harshly for their lies about the dangers of climate change, their obstruction of climate progress and their failure to speed our transition from oil, coal, and gas to clean, renewable energy.
"So as with so many powerful movements that have come before, the mantle has passed to all of us—the majority of Americans who understand and are willing to confront the challenges posed by climate change.
"At Earthjustice, we are working with our international partners, we are working in the states and—along with our clients and allies—we will continue to make meaningful progress toward our goal of 100 percent renewable energy for everyone.
"And if the fierce and spontaneous uprisings in response to this administration's actions of the past week are any indication, we will be in very fine company in this fight."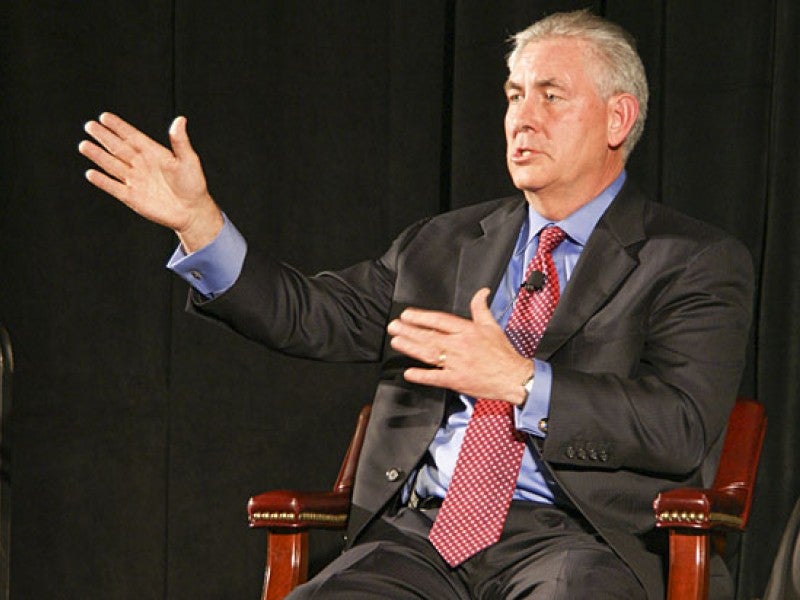 Earthjustice is the premier nonprofit environmental law organization. We wield the power of law and the strength of partnership to protect people's health, to preserve magnificent places and wildlife, to advance clean energy, and to combat climate change. We are here because the earth needs a good lawyer.