EPA Proposes Long-Overdue Rule To Clean Up the Largest Air Polluter in Nebraska
National parks, wilderness areas, and public health to benefit from lower emissions from Gerald Gentleman coal plant
Lincoln, NE
—
Today, the United States Environmental Protection Agency (U.S. EPA) released a draft rule that would require Nebraska Public Power District (NPPD) to dramatically reduce sulfur dioxide pollution from its Gerald Gentleman coal-fired power plant in Sutherland, Nebraska. U.S. EPA's draft haze rule reinforces a previous finding that sulfur dioxide pollution from Gerald Gentleman travels hundreds of miles away in large enough quantities to lead to haze pollution at six national parks and wilderness areas in South Dakota, Colorado, Missouri, and Oklahoma. Gerald Gentleman causes visible air pollution at iconic places such as the Badlands in South Dakota and Rocky Mountain National Park in Colorado. The draft rule is good news for the communities surrounding the parks and wilderness areas that rely on local tourism and are negatively impacted by bad air days. Moreover, pollution from the plant creates local health risks in Nebraska, including increased risk of asthma attacks, heart attacks, and respiratory and heart disease.
"Neighboring states like Colorado have done their part in reducing air pollution and realized the benefits of new clean energy investment. It's time for Nebraska to pull its weight and seize the opportunity transitioning to clean energy presents before we're left behind," said Graham Jordison, Nebraska Organizing Representative for the Sierra Club.
The EPA's draft rule will require NPPD to meet emission limits which can be achieved through a sulfur dioxide scrubber at the plant. Gerald Gentleman is one of the largest polluters in the United States, with no modern pollution controls like scrubbers, and no plans to install them in the future. Installing scrubbers can reduce sulfur dioxide pollution dramatically—by up to 99%. It is a problem that environmental groups say the state and NPPD leadership can no longer ignore.
"The EPA's proposal to clean up Nebraska's haze pollution is a welcome step and we are eager to see this rule finalized swiftly. Clean-up of the Gerald Gentleman coal plant is long overdue. It is a major source of unhealthy haze pollution in the Great Plains region and negatively affects air quality in our beloved national parks like Rocky Mountain and the Badlands. EPA's proposal is a strong step forward to protect these treasured landscapes," said Stephanie Kodish, senior director for clean air programs at National Parks Conservation Association.
"The Gerald Gentleman power plant must stop using our national parks as dumping grounds for its air pollution. For more than 30 years, the Gerald Gentleman power plant has polluted the air in two of our country's most treasured places, the Badlands and Rocky Mountain National Parks. The Clean Air Act requires that Gerald Gentleman install the cost-effective, modern pollution controls—scrubbers—that power plants across the country successfully operate," said Matthew Gerhart, an attorney with Earthjustice.
"Gerald Gentleman is run by NPPD, and is therefore a publicly owned power plant," continued Jordison. "The public has spoken up about pollution from this plant time and time again, and now EPA is stepping in to confirm that cost-effective technology could slash emissions from this plant. NPPD's Board of Directors should embrace this opportunity to work with the public on a cost-effective strategy to reduce pollution at the state's biggest polluter."
EPA's draft rule follows the agency's voluntary remand of an earlier rule that was under court challenge. The Clean Air Act required EPA to draft a replacement plan after the Nebraska Department of Environmental Quality submitted a legally inadequate plan to address haze-causing pollution at Nebraska's coal-fired power plants. In 2012, Earthjustice filed a challenge on behalf of Sierra Club and National Parks Conservation Association (NPCA) to Nebraska's haze plan in the Eighth Circuit Court of Appeals, which led to today's draft rule from EPA. In recent months, a coalition of citizen groups including NPCA, Sierra Club, BOLD Nebraska and Nebraska Wildlife Federation submitted more than 2,000 letters, comments and petitions urging U.S. EPA to follow the law and issue a rule requiring a sulfur dioxide scrubber at Gerald Gentleman.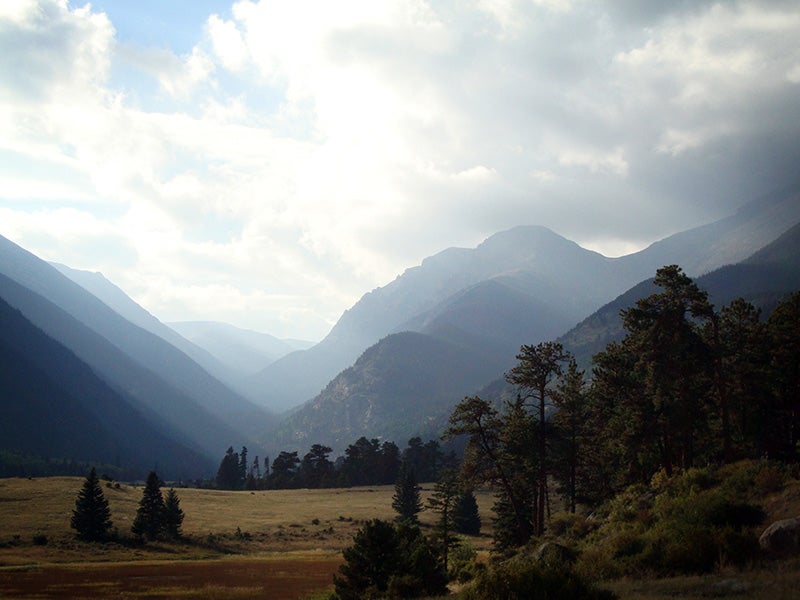 Earthjustice is the premier nonprofit environmental law organization. We wield the power of law and the strength of partnership to protect people's health, to preserve magnificent places and wildlife, to advance clean energy, and to combat climate change. We are here because the earth needs a good lawyer.