Groups Sue To Protect Herrington Lake from Toxic Waste
Coal ash piles at Kentucky Utilities' E.W. Brown plant leaking pollution
Lexington, KY
—
Sierra Club and Kentucky Waterways Alliance filed a federal lawsuit today against Kentucky Utilities, seeking cleanup of toxic coal ash waste at the E.W. Brown Power Plant near Harrodsburg that is leaking pollution into Herrington Lake, contaminating the water, sediments, and fish.
The suit, filed by Earthjustice on behalf of the environmental groups, seeks to protect the lake, which is popular for boating, fishing, swimming, and supplies drinking water for tens of thousands of people.
"My husband and I live on Herrington Lake, and depend on the lake for our drinking water, as well as swimming and kayaking there like many others," said Julie Pease, resident of Herrington Lake. "To think that there are so many toxins released into the lake since the 1950's gives me pause. With so many families enjoying the lake like we do, we shouldn't have to worry about what toxic levels mean to our health or the health of our fishery."
The E.W. Brown power plant, on the shores of Herrington Lake, has at least 6 million cubic yards of buried coal ash that sit in contact with groundwater flowing into the lake. Kentucky Utilities, an affiliate of Louisville Gas & Electric Company, has conducted testing that shows that contaminants such as selenium, arsenic, and boron have leached out of the coal ash into the groundwater. Separate tests by the Kentucky Division of Water found that 9 out of 10 fish samples collected near the E.W. Brown plant had high levels of selenium—high enough to violate Kentucky water standards.
"Kentucky Utilities is not above the law," said Earthjustice attorney Thomas Cmar. "No company, no matter how big, has the right to pollute our public water supplies."
The environmental groups' lawsuit requests that the federal court in Lexington order Kentucky Utilities to stop coal ash pollution from flowing into Herrington Lake and clean up the existing contamination.
"E.W. Brown has been burning coal since the 1950's and storing its toxic coal ash leftovers in a pit that directly impacts Herrington Lake," said Tom Morris, Chair of the Sierra Club Cumberland Chapter. "It's sad that the only way to do anything about it is to wait to find out what the toxic slush does to harm the lake. Well, we found it hurting our fish population already, so we are acting before anything else shows up."
"Lake Herrington is one of Kentucky's most beautiful lakes and has a rich aquatic ecosystem," said Ward Wilson, Executive Director of Kentucky Waterways Alliance."The lake is on the Dix River, just above its confluence with the Kentucky River, right by Shakertown. We have tried for years to get the releases stopped to no avail. Now we feel legal action is necessary to promptly correct this threat to wildlife and water quality that has been going on for too long already."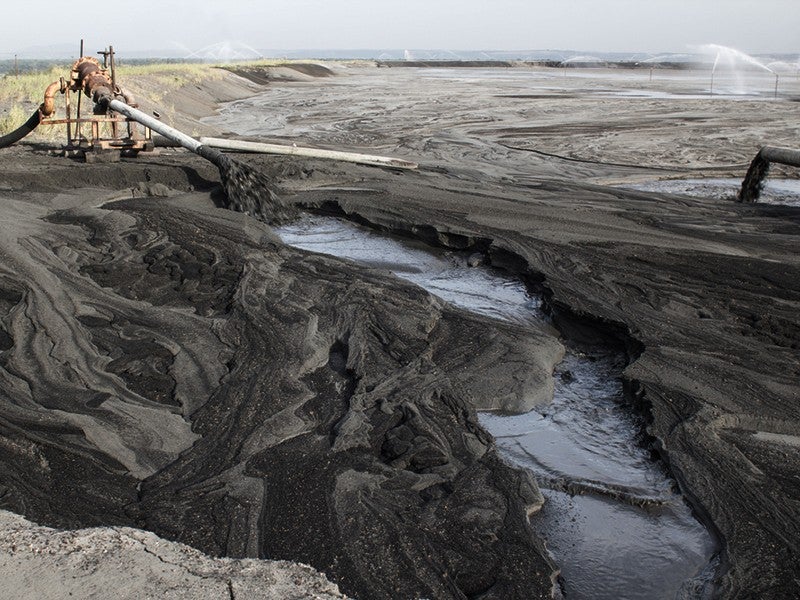 Earthjustice is the premier nonprofit environmental law organization. We wield the power of law and the strength of partnership to protect people's health, to preserve magnificent places and wildlife, to advance clean energy, and to combat climate change. We are here because the earth needs a good lawyer.