Groups to Sue to Compel Duke Energy to Stop Withholding Required Toxic Waste Spill Safety Information
The nation's largest utility must provide critical safety information for communities
Terre Haute, IN
—
To protect communities from toxic waste disasters, Earthjustice today sent out letters notifying Duke Energy and government authorities that it plans to file legal action in Indiana to compel Duke Energy to stop withholding critical safety information that communities near Duke's Cayuga, Wabash River, and Gallagher coal plants need to prepare for spills of coal ash, the toxic residue left over from burning coal. 

Hundreds of contaminated sites and spills have been documented among the 1,400+ coal ash waste dumps across the country. See map.
Coal ash dumps at three of Duke Energy's Indiana power plants—Cayuga, Wabash River and Gallagher—impound millions of tons of toxic waste on the banks of Indiana rivers. The company admits that failure of aging earthen dams at the dumps could pose a "significant" hazard to the economy and the environment. Due to those serious threats, Duke Energy was required under federal law to create "Emergency Action Plans," including maps showing where toxic coal ash would spill at each site in the event of a breach and contact information for emergency responders. 
The federal rule further requires that these plans, including the maps, be posted on publicly accessible websites so the public and first-responders have immediate access to essential safety information.  Duke Energy, however, refused to include critical information, including spill maps and emergency contacts, in the plans it posted online for the public. That's why Earthjustice today announced its intent to sue Duke Energy on behalf of Hoosier Environmental Council, Wabash Riverkeeper, and Waterkeeper Alliance. 
Duke Energy is America's largest utility and the only one that is withholding this critical information from the public. In every single one of Duke's Emergency Action Plans—including in states that face flooding and hurricanes—the utility has omitted the coal ash spill maps and blacked out the information needed to contact emergency responders in the event of a disaster. One example is the Duke energy Emergency Action Plan for the Cayuga Station.
"Communities near these coal dumps have a right to know what dangers they are facing," said Earthjustice attorney Jenny Cassel. "They need to know: If the dam holding this toxic waste breaks, which neighborhoods are going to be flooded? Which waterways? Who can they call to provide emergency response?"
Coal ash spills can threaten lives, wreck waterways and destroy neighborhoods. In 2008, a dam collapsed at the Kingston Fossil Plant in Harriman, TN, and more than a billion gallons of toxic sludge spilled over 300 acres, sweeping away houses, destroying riverfront property and causing over $1 billion in damages. In 2014, a breach in a massive Duke Energy coal ash impoundment in North Carolina occurred, fouling 70 miles of the Dan River with toxic pollution. 
"The Emergency Action Plans are critically important," said Tim Maloney, Senior Policy Director of Hoosier Environmental Council. "We need to protect Indiana communities from a repeat of the coal ash disasters in North Carolina and Tennessee. It's especially worrisome to see that Duke's own inspections show that many of the aging structures holding back this waste are vulnerable to failure." 
This is not the first time Duke Energy has been in the spotlight for its mismanagement of coal ash. Following the 2014 Dan River spill, in May of 2015, Duke Energy subsidiaries pleaded guilty to federal coal ash crimes in North Carolina, and the company is now under nationwide criminal probation. The company is facing continuing litigation at six of its coal ash sites in North Carolina.  
Pete Harrison of Waterkeeper Alliance observed: "You'd think that after being convicted on nine counts of federal coal ash crimes and having to pay over a hundred million dollars in fines and restitution, Duke Energy would have learned it doesn't get to pick and choose which laws it has to obey and which ones it can ignore. Illegally concealing vital safety information from people who live in the shadows of its massive, leaking coal ash dumps is a new low for this habitual offender—especially when you consider every other power company in the country complied with these basic safety requirements."
There are 84 coal ash dumps throughout Indiana, more than in any other state. Most were constructed decades ago, many without the oversight of a professional engineer. Almost all were built without impermeable liners to keep toxic chemicals from leaking into underlying groundwater or nearby surface water. Many, including those at Duke Energy's Cayuga, Wabash River and Gallagher plants, suffer from structural deficiencies that make them highly vulnerable to failure. In fact, documented failures of dams at coal ash waste dumps have already occurred in Indiana, including failures in 2007 and 2008 at the Eagle Valley plant in Martinsville that, together, spilled over 60 million gallons of toxic coal ash into the White River.     
Under the U.S. Environmental Protection Agency's  2015 Coal Combustion Residuals Rule, the utilities' Emergency Action Plans are supposed to, at minimum, include a map showing the areas that would be harmed by a spill, define events that represent safety emergencies (along with procedures to detect emergencies in a timely matter,) define responsible persons and emergency notification procedures, provide contact information of emergency responders, and plan for annual face-to-face meetings with local first-responders. 
"I don't understand why Duke isn't being forthright with the public," said Rae Schnapp of Wabash Riverkeeper. "We're already having to live near these threatening toxic waste dumps. The least Duke can do is make sure we have the safety information we need like they are required to."
Earthjustice intends to bring suit for the same violations at Duke Energy's East Bend power plant in Kentucky, and the Southern Environmental Law Center intends to bring suit for the same violations at numerous Duke Energy coal plants in North Carolina.
Read The notice of intent to sue letters for Cayuga, the notice letter for Wabash River,  and the notice letter for Gallagher.   
More information about Duke Energy's deficient Emergency Action Plans.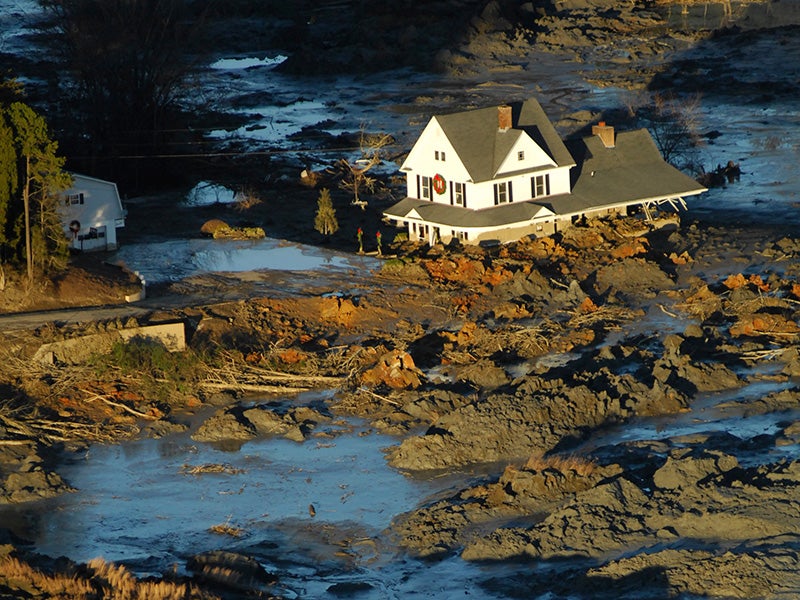 Earthjustice is the premier nonprofit environmental law organization. We wield the power of law and the strength of partnership to protect people's health, to preserve magnificent places and wildlife, to advance clean energy, and to combat climate change. We are here because the earth needs a good lawyer.