Health & Environmental Organizations Warn EPA They Plan to Sue Over Delayed Smog Cleanup
EPA misses ozone designation deadline
Jessica Hodge, Earthjustice, (202) 745-5201
Washington, D.C.
—
A coalition of public health and environmental organizations put the Environmental Protection Agency (EPA) on notice over its failure to begin implementing the new, more protective 2015 health standard for ozone. Despite a legal requirement to identify the communities in the country where smog levels exceed the 2015 standard by October 1, 2017, the EPA shows no sign of having obeyed the law. As a result, the coalition sent a "notice of intent" letter to the EPA warning that it plans to take legal action in 60 days to force EPA to do its job.
"Once an area is designated as having violated the standard, the Clean Air Act's time-tested, effective requirements for air clean-up kick in," said Earthjustice attorney Seth Johnson. "By missing that deadline, the EPA delays the important protections that the Clean Air Act provides and that the EPA itself says will help save hundreds of lives and prevent 230,000 children's asthma attacks each year."
"EPA's delay flouts the rule of law and forces the most vulnerable people, like children, people with asthma and the elderly, to continue to suffer from dangerous ozone pollution. The EPA is wrong to put its polluter friends' profits before people's health."
The groups sending the letter are the American Lung Association, American Public Health Association, American Thoracic Society, Appalachian Mountain Club, National Parks Conservation Association, National Resources Defense Council, Sierra Club and West Harlem Environmental Action all represented by Earthjustice, as well as the Environmental Defense Fund and Environmental Law and Policy Center. In June, these same groups sued the EPA over its decision to illegally delay implementing the 2015 ozone standard. In August, just a day before the EPA was due to respond to that lawsuit, the agency withdrew its delay action. That withdrawal reinstated the October 1, 2017, deadline that has now passed without any public EPA action.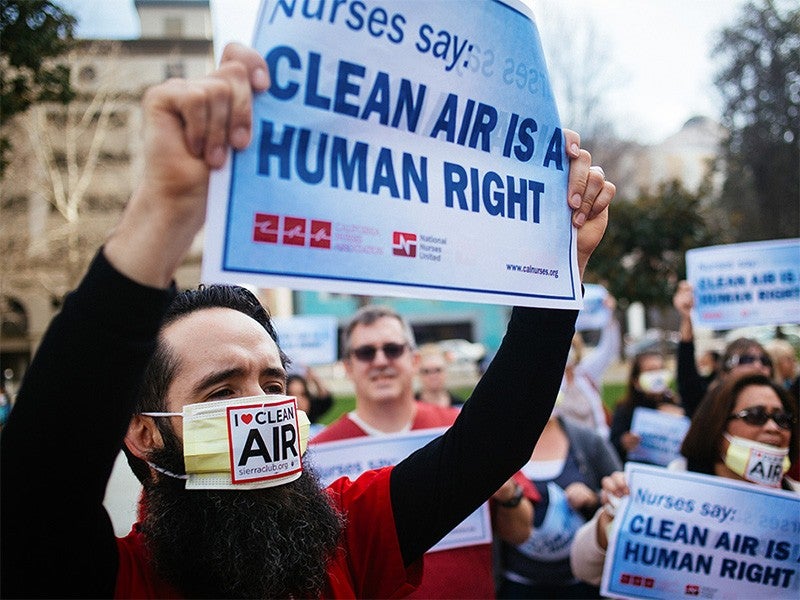 Earthjustice is the premier nonprofit environmental law organization. We wield the power of law and the strength of partnership to protect people's health, to preserve magnificent places and wildlife, to advance clean energy, and to combat climate change. We are here because the earth needs a good lawyer.