No Funds for Border Wall in FY 2017? – Fight Shifts to FY 2018
Latino, Environmental, Civil Rights, and Border Communities hold their ground against Trump's wall
Raul Garcia, Earthjustice, (571) 294-0559,
Luis A. Torres, League of United Latin American Citizens, (LULAC), (202) 833-6130
Laura Esquivel, Hispanic Federation, (347) 678-1686
Hiram Soto, Southern Border Communities Coalition, (619) 630-0694
Mark Magaña, GreenLatinos (202) 230-2070
Virginia Cramer, Sierra Club, (804) 519-8449
Washington, D.C.
—
This week, Senate Republican leadership signaled that funding to build a wall on the southern border will not be included in this year's government funding bill covering fiscal year 2017. These reports are a preliminary victory for a large and diverse coalition of advocates fighting the wall and could mark another defeat for the President for again failing to deliver on yet another campaign promise. If true to their word, Senate Republicans are looking to avoid a showdown with Senate Democrats who, under the strong leadership of Senator Schumer, have vowed to stop any funding mechanism that included money to build a border wall.
Funding for a border wall has faced strong and relentless opposition from a diverse coalition of organizations that include Latino, civil rights, environmental, faith and border community groups. The pressure is only expected to increase as the funding fight shifts to FY 2018 and additional groups join the coalition to stop the construction of the border wall. The coalition has spent months advocating against the militarization of the border and the vilification of border and immigrant communities which FBI statistics show to be among some of the safest communities in the country. With allies like Representatives Lujan-Grisham and Espaillat in the House and Senators Schumer, Menendez, and Carper in the Senate, the coalition has been able to elevate this issue to the top of the agenda.
In reaction, the groups leading the coalition against the wall issued the following Statements:
"Congress must do everything in its power to prevent the construction of a wall on the U.S.-Mexico border. The construction of the Trump wall, the militarization of the border region, the criminalization of immigrants, and the destruction of wildlife habitat are all tools of politicians who seek to advance an extreme profit-driven agenda at the expense of our communities. These efforts have nothing to do with the security of the border region or our nation. Congress needs to get its priorities straight. The American people need healthcare, housing, clean air, land, and water. We do not need a border wall. Congress must reject the wall, the deportation and detention of Latino families, and put an end to the anti-immigrant agenda that is seemingly underway." – LULAC National Executive Director, Brent Wilkes
"Trump's wall fails Americans because it betrays our core values at every level. It is a symbol of fear, a threat to our environment and an insult to our diversity. Its cost goes beyond the hefty multibillion dollar price tag. It would come at the expense of our public lands, wildlife and other environmental safeguards that protect border and immigrant communities. It's justified by fiction, relying on the notion that our border communities must be militarized and somehow deserve fewer protections under the law. We thank our leaders and allies in Congress who stood up against it and we ask others to join them so that the un-American idea of a border wall never becomes a reality." – Earthjustice Legislative Counsel, Raul Garcia
"We applaud members of Congress in both houses who have stood up to attempts to turn campaign demagoguery into misguided policy that wastes taxpayer money and does nothing to make our country safer," said Laura M. Esquivel, Director of National Advocacy for Hispanic Federation. "Hispanic Federation and its partners will remain vigilant and continue to fight for policies that are humane, good for the country, and good for the environment."
"Border communities do not need more walls or federal agents. What border communities do need are better schools so that taxpayer dollars are invested in families and the future; better roads and modern ports of entry so the border region continues to be an economic engine for the rest of the country; and better healthcare to improve the quality of life of the millions of people who call the border region home. We call on Congress and the Trump administration to get their priorities straight and work to revitalize, not militarize, southern border communities." –Christian Ramirez, Director, Southern Border Communities Coalition
"It's encouraging to see Congress begin to look beyond the shimmer of Trump's beautiful wall to the realities of what it will cost taxpayers, communities, and wildlife. We urge the House of Representatives and Speaker Ryan not to put good money after bad. Congress should pull funding for this ineffective boondoggle of a wall from this year's spending deal." – Kirin Kennedy, associate legislative director for the Sierra Club's Lands and Wildlife campaign.
"We thank our allies in Congress for their decisive stand against the President's border wall. A border wall is harmful to our environment, our communities, and is against our basic values as Americans. This wall is a waste of our resources and is unquestionably an ineffective border security strategy. As the movement to stop this wall continues, our coalition stands firm, diverse and united against a wall that stands for fear, hate and division. –Mark Magana, President, GreenLatinos.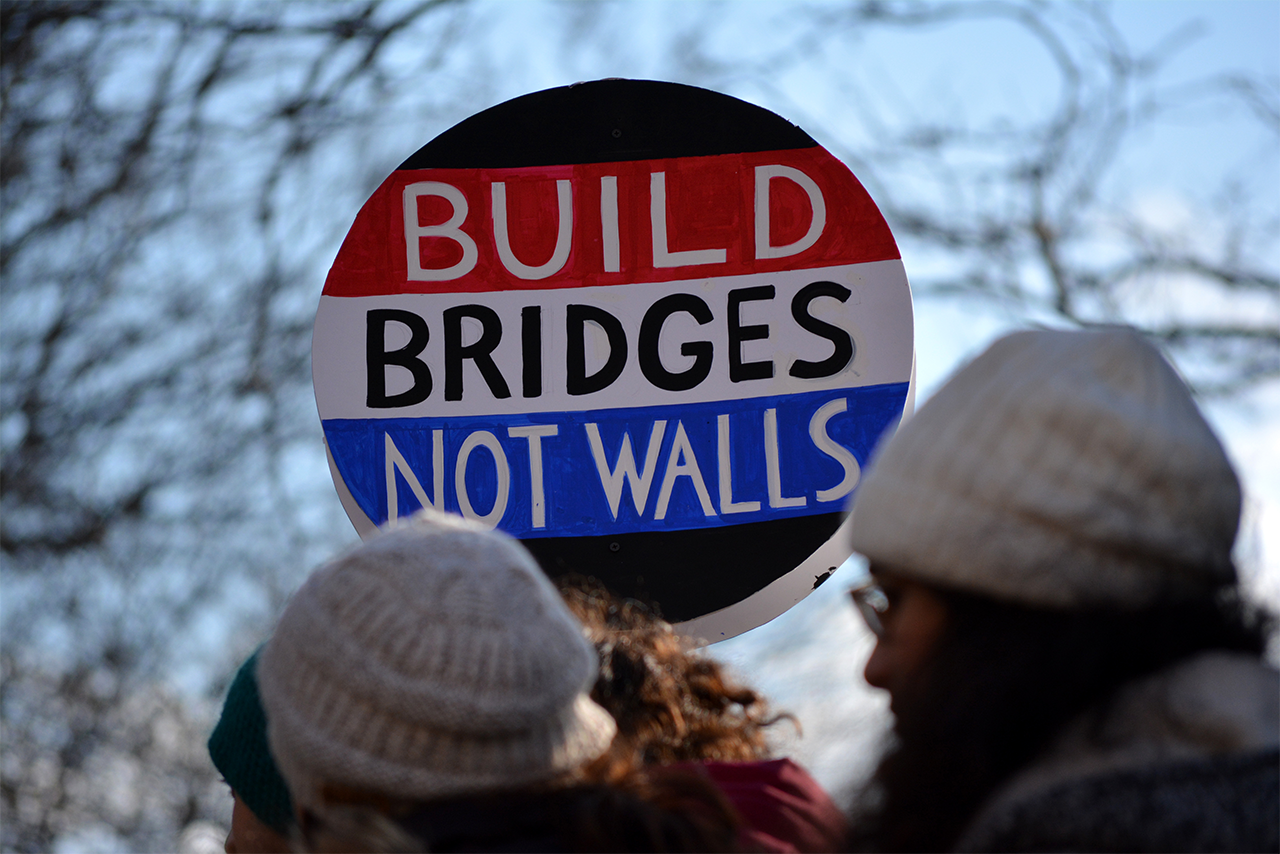 Earthjustice is the premier nonprofit environmental law organization. We wield the power of law and the strength of partnership to protect people's health, to preserve magnificent places and wildlife, to advance clean energy, and to combat climate change. We are here because the earth needs a good lawyer.