Statement of Conservation Groups on Trump's Draft Decision Approving Coal Mining in Roadless Colorado Forest
Arch Coal seeks to expand West Elk's coal mine leases into 1,700 acres of roadless wildlands
Matt Reed, High Country Conservation Advocates, (970) 349-7104
,
Michael Saul, Center for Biological Diversity, (303) 915-8308
,
Thomas Young, Sierra Club, (719) 393-2354
,
Shannon Hughes, WildEarth Guardians, (630) 699-7165
,
Ted Zukoski, Earthjustice, (303) 996-9622
,
Peter Hart, Wilderness Workshop, (970) 963-3977, ext. 12
Denver, CO
—
Today, the Trump administration issued its final environmental review, proposing to approve Arch Coal's application to expand West Elk's coal mine leases into 1,700 acres of roadless wildlands in the Gunnison National Forest, about 40 miles southwest of Aspen. The plan would green-light exploratory drilling and miles of road construction in order to mine 17 million tons of coal within pristine roadless forest that is habitat to black bear, elk, beaver and lynx.
Matt Reed, Public Lands Program Director, High Country Conservation Advocates, released the following statement: "The Trump administration's rubber-stamping of Arch Coal's mine expansion displays its utter contempt for our national forests, our public health, and public opinion. More than 100,000 people signed petitions and letters opposing this project for the damage it would cause to wild forests and our climate. Trump ignored them all to benefit a mine that already has nearly a decade of dirty coal already under lease. This will allow Colorado's single worst methane polluter to continue fouling the air and our climate for years to come without even seriously considering limiting that pollution. We will keep fighting to protect Colorado's forests from this damaging proposal."
Other groups pledging to continue opposing the plan include: Wilderness Workshop (Carbondale, CO), Grand Canyon Trust, Sierra Club, WildEarth Guardians, and Center for Biological Diversity.
The Forest Service's "draft record of decision" starts a 45-day period in which the public may file formal objections challenging the legal basis for the mine expansion. The groups expect to file objections. The Forest Service will have 45 days after objections are filed to rule on them and issue a final decision. If the lease expansion is approved, construction could begin in the spring of 2018.
See more information on the West Elk mine's expansion proposal and its impact, as well as photos.
The Forest Service's final environmental impact statement on the mine expansion was released today.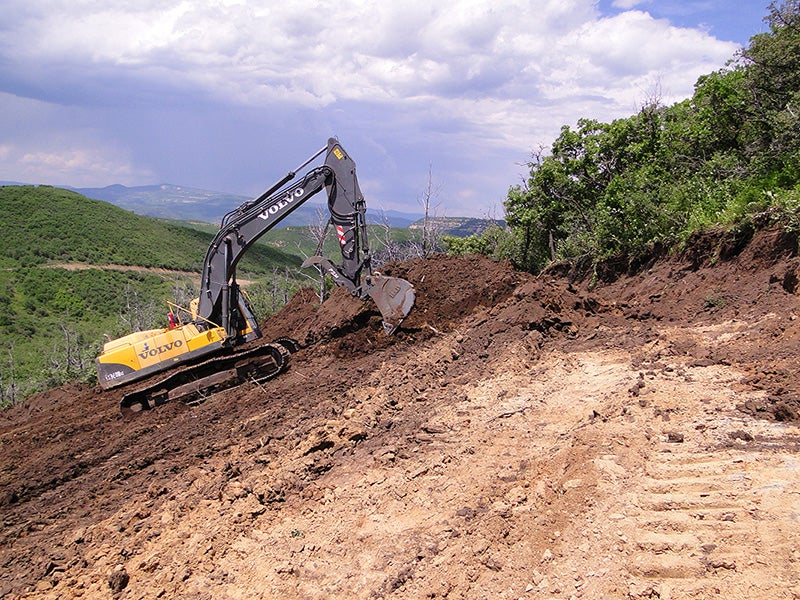 Earthjustice is the premier nonprofit environmental law organization. We wield the power of law and the strength of partnership to protect people's health, to preserve magnificent places and wildlife, to advance clean energy, and to combat climate change. We are here because the earth needs a good lawyer.