Analysis Shows Concerted Effort by Congress to Bar Public from Seeking Justice in a Court of Law
More than 50 bills would hollow out key laws that protect public health, civil rights, consumer rights, and the environment
Washington, D.C.
—
Today, Earthjustice released new legislative analysis showing the 115th Congress has introduced more than 50 bills that would strip individuals of their legal rights to seek justice in a court of law. The data compiled in an interactive tool at earthjustice.org/tracker connects dozens of proposed bills that would weaken laws related to public health, environmental protections, consumer rights and civil rights, preventing individuals from accessing the courts to hold powerful corporations and the federal government accountable.
"There is a sophisticated and growing movement to restrict individuals' ability to seek justice in a court of law," said Patrice Simms, vice president of litigation at Earthjustice. "The courts are meant to level the playing field for people and communities to stand up to powerful corporations and ensure the government upholds the laws to protect people's rights, their health, and the places they care about. These attacks on access to justice have the effect of hollowing out laws by making it extremely difficult, risky, or impossible for people to go to court to vindicate their rights."
There are currently:
26 bills with provisions to eliminate judicial review, eroding the role of courts as a check and balance on other branches of government;
14 bills that could affectively strip people of their right to sue by either forcing them into arbitration or blocking their ability to join together in class action lawsuits;
17 bills that would make it too expensive to sue, forcing members of the public to bear the burden of costly litigation against the government;
18 bills that attempt to limit judges' power by forcing their hand on sanctions, limiting preliminary injunctions, capping rewards and limiting their ability to provide meaningful relief; and
10 bills that meddle with timely resolution through settlements, forcing government agencies to draw out challenges through protracted, costly litigation fights.
Twelve bills with a combination of these threatening provisions have passed the House of Representatives. The president has already signed one into law — H.J.Res. 111, a bill that repealed the Consumer Financial Protection Bureau's rule prohibiting banks, lenders and other corporations from forcing consumers with grievances into arbitration. This law also prevents individuals from joining together in class action lawsuits in federal courts against banks, predatory lenders and other bad actors.
Other legislation contained in the tracking tool include:
Policy and litigation experts from Earthjustice are available for comment and background. Contact Maggie Caldwell, (415) 217-2084, mcaldwell@earthjustice.org.
The full analysis and list of harmful legislation can be found at: earthjustice.org/tracker.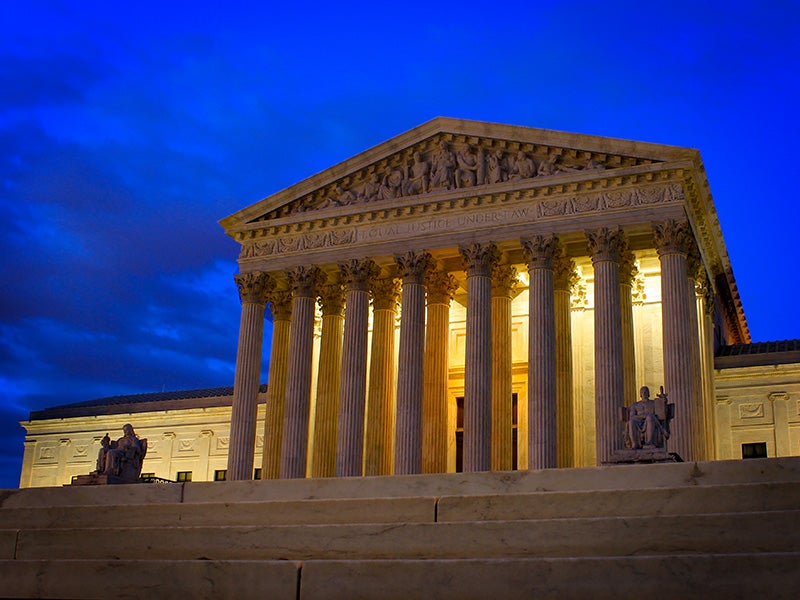 Earthjustice is the premier nonprofit environmental law organization. We wield the power of law and the strength of partnership to protect people's health, to preserve magnificent places and wildlife, to advance clean energy, and to combat climate change. We are here because the earth needs a good lawyer.