Coalition of Tribal, Conservation Advocates Seeks to Join DEQ Enforcement Lawsuit Against Hecla Mining CEO
Montana DEQ has determined that Baker is in violation of Montana's "bad actor" statute
Katherine O'Brien, Earthjustice, (406) 586-9699
Andrew Werk Jr., President, Fort Belknap Indian Community Council, (406) 390-2650
Wilbert Michel Buckskin, Ksanka Kupaqa Xaʾⱡȼin (Ksanka Crazy Dog Society), (406) 210-7168
Bonnie Gestring, Earthworks, (406) 546-8386
Karen Knudsen, Clark Fork Coalition, (406) 542-0539, ext. 203
Mary Costello, Rock Creek Alliance and Save Our Cabinets, (208) 610-4896
Jim Jensen, Montana Environmental Information Center, (406) 443-2520
Helena, MT
—
The Fort Belknap Indian Community, Ksanka Kupaqa Xaʾⱡȼin (Ksanka Crazy Dog Society), and a coalition of conservation groups have requested to intervene in a lawsuit brought by the Montana Department of Environmental Quality ("DEQ") against Hecla Mining Company CEO Phillips S. Baker, Jr. DEQ has determined that Baker is in violation of Montana's "bad actor" statute because his former company, Pegasus Gold, defaulted on its reclamation obligations at multiple gold mines in Montana.
The conservation groups—Earthworks, Montana Environmental Information Center, Clark Fork Coalition, Rock Creek Alliance, Save Our Cabinets, and Montana Conservation Voters—alerted DEQ to Baker's violation of the bad actor law in an October 2017 enforcement request supported by the Fort Belknap Indian Community and members of the Ksanka Crazy Dog Society. In response, DEQ conducted an investigation and is now suing for an injunction to prohibit Baker from mining in Montana unless he rectifies the reclamation defaults of his former companies as state law requires.
Baker was the top financial official for Pegasus Gold, Inc., and served as a principal officer for several of its subsidiaries when those companies declared bankruptcy in 1998. After declaring bankruptcy, Pegasus defaulted on its reclamation obligations at the Zortman-Landusky, Beal Mountain, and Basin Creek mines in Montana, forcing DEQ to take on the companies' cleanup responsibilities. To date, DEQ has expended more than $32 million in public funds to clean up the Zortman-Landusky mines alone, and the agency expects that ongoing water treatment will cost Montanans more than $2 million each year, forever.
Contamination from Pegasus' Zortman-Landusky mines has devastated lands and waters on and adjacent to the Fort Belknap Indian Reservation, including sites of profound cultural and spiritual importance to tribal members.
Andrew Werk, Jr., President of the Fort Belknap Indian Community Council stated, "The Gros Ventre and Assiniboine Tribes of the Fort Belknap Indian Community are distressed that a past leader of Pegasus Gold is now running Hecla Mining, who now proposes to develop two new mining projects in the Cabinet Mountains. The principals of Pegasus should not be allowed to profit from new mines while our community continues to struggle with the mining pollution Pegasus left behind at the Zortman and Landusky sites. Pegasus has caused irreparable damage to waters flowing into Swift Gulch and into Little Peoples Creek. Acid mine drainage continues to migrate downstream. Waters in Swift Gulch and other drainages will have to be treated forever. Pegasus and its directors must be held accountable. We are proud to support DEQ's action in this case and applaud the agency for taking a stand to protect Montana's waters and environment by enforcing the bad actor law."
As CEO of Hecla, Baker is now pushing to develop the Rock Creek and Montanore mines beneath the Cabinet Mountains Wilderness in northwest Montana. The wilderness and surrounding public lands include areas sacred to the Ktunaxa people and harbor one of the last remaining grizzly bear populations in the lower-48.
"I speak for the animals, the fish, the birds, and the plants in the Cabinet Mountains," said Ksanka elder and Crazy Dog Society member Wilbert Michel Bucksin. "That is why I am against the Hecla Mines."
The coalition's motion to intervene is pending in the First Judicial District Court, Lewis & Clark County. In April, the conservation groups requested permission to intervene to defend DEQ's enforcement authority against related claims filed by Hecla's subsidiaries, which seek to thwart DEQ's enforcement action against Baker.
The coalition is represented by the non-profit environmental law firm Earthjustice and Daniel Belcourt and David Bell, counsel for the Fort Belknap Indian Community.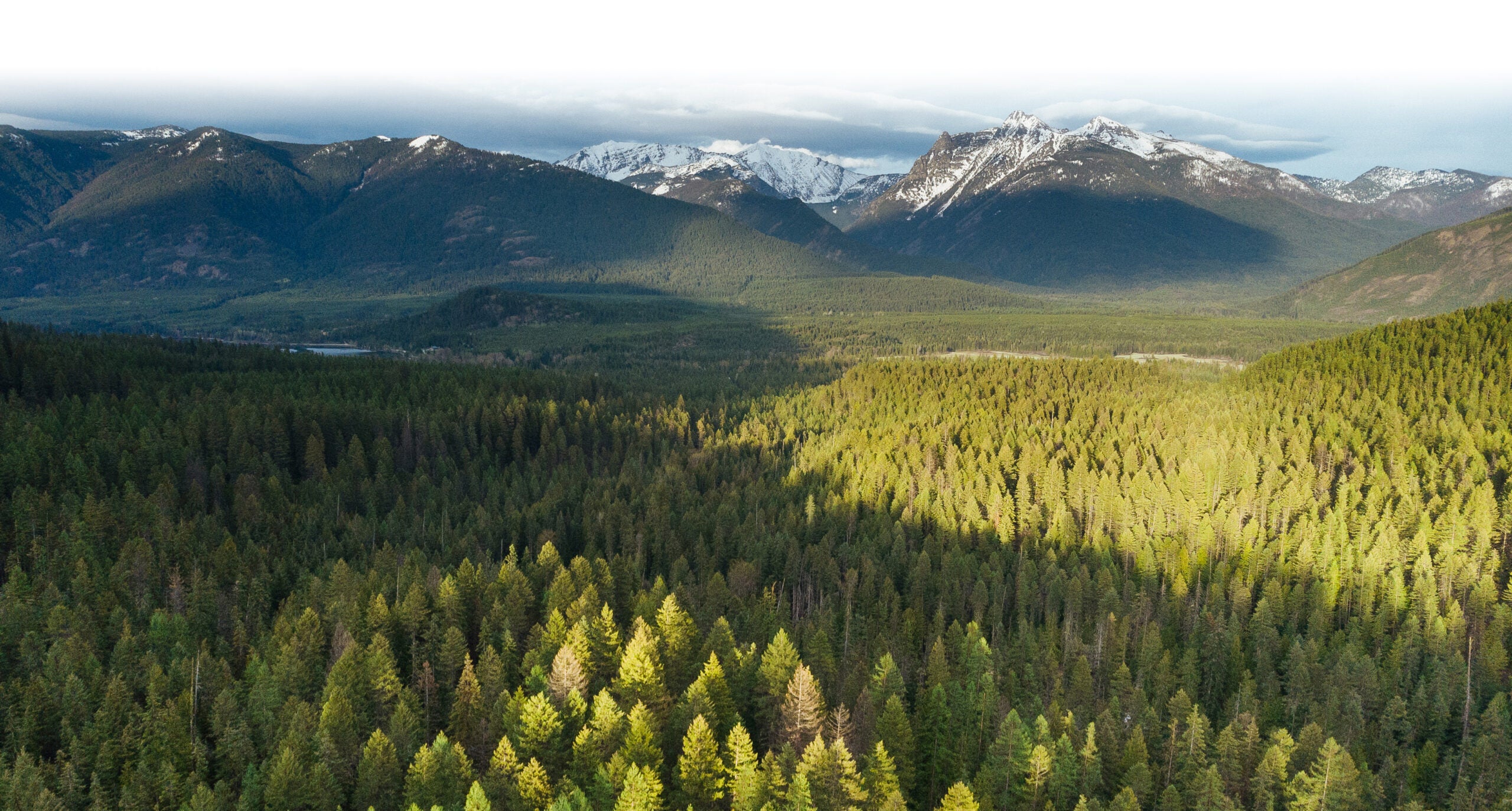 Earthjustice is the premier nonprofit environmental law organization. We wield the power of law and the strength of partnership to protect people's health, to preserve magnificent places and wildlife, to advance clean energy, and to combat climate change. We are here because the earth needs a good lawyer.