Community Groups Sue New Orleans City Council for Violating Open Meetings Law
Impacted residents locked out; Lawsuit says approval of Entergy gas plant must be voided
New Orleans, LA
—
Several local community organizations filed a lawsuit in Orleans Parish Civil District Court today, claiming that the City Council's Utilities Committee and the City Council violated Louisiana's constitution and Open Meetings Law at two recent meetings related to Entergy New Orleans' application to build a gas plant in New Orleans East.
Deep South Center for Environmental Justice, Earthjustice, Justice and Beyond, Sierra Club, VAYLA New Orleans and 350 New Orleans allege that the Utilities Committee's February 21 meeting and the City Council's March 8 meeting did not meet the requirements of the state's public meetings law. The groups are asking the court to find that, because of these violations, approval of Entergy's proposal must be voided — both by the utilities committee, which voted to approve the proposed gas plant at the Feb. 21 meeting, and by the city council, which voted to grant final approval on March 8.
"A locked door is the antithesis of an open meeting, but that's what people faced when they arrived at the Council's Utilities Committee meeting," said Dr. Beverly Wright, Executive Director of the Deep South Center for Environmental Justice. "Councilmembers, who are elected by residents, should want to hear from them on decisions that affect our city."
"In Louisiana there exists a constitutional right for people to observe and participate in the deliberations of public bodies. Locking people out, shutting the doors on the public, and giving preferential treatment to some violate the letter and the spirit of the Louisiana constitution and the Open Meetings Law," said Bill Quigley, professor of law at Loyola University New Orleans. "We are asking the court to declare that because the law was repeatedly violated, the decisions made in these illegal meetings can and should be declared null and void."
On Feb. 21, doors to the committee's meeting room were locked before the meeting started. Approximately 100 people who live in New Orleans East and will be directly impacted by the proposed plant, were denied entry by posted security guards and left to wait in the hall. As several claim in sworn affidavits, they were unable to comment and hear the closing arguments of Entergy, the council's paid advisors and numerous intervenors.
"At 9:20 a.m. I was told by security guards that the meeting was at capacity and that we would not be allowed to enter the room. We were confused, especially because individuals in suits were still permitted to enter the meeting yet members of the New Orleans East community and others were not. None of our community members — who were wearing shirts stating No Gas Plant — were allowed to enter the meeting," said Minh Thanh Nguyen, founder and executive director of the Vietnamese American Young Leaders Association of New Orleans (VAYLA), in a sworn affidavit. "A vast majority of the community members from New Orleans East were not able to observe the meeting or provide public comment. I apologized to them multiple times and felt frustrated because of the situation they were in."
On March 8, long lines formed to get into the meeting before the 9 a.m. start time. However, Entergy employees were escorted to a separate entrance and were seated in the meeting room prior to the general public. Again, members of the public were denied entry and forced to stand outside.
"I felt that the actions of security at the meeting suggested that whether you were going to be let in depended on what you were wearing. I also noticed that Entergy had a designated rest area on the floor for their employees and supporters. It was intimidating to see the influence that Entergy displayed," said Happy Johnson, a local resident, in a sworn affidavit. "Security did not let anyone enter even as people left the meeting room. They gave no reason. I tried to enter through both doors but security would not budge. It was only after a lot of complaining and a lot of banging on the doors that they began to let people in."
The lawsuit also references an October 2017 public hearing held by the city council, where large numbers of people also were shut out. In addition, there is evidence that Entergy paid people to sit in the meeting and wear Entergy t-shirts.
"Following the February 21 meeting on March 1, there was a meeting at a church on Dwyer Blvd in New Orleans East called by Justice and Beyond to discuss this matter," said Ted Quant, a member of Justice and Beyond in a sworn affidavit. "At that meeting, a man who I know as a local musician spoke to the group and told us that he and others had been paid $125 to wear shirts supporting Entergy and show up and fill the room. He apologized to us for doing so, saying he did not understand the full situation at the time."
All Entergy customers in Orleans Parish will see higher electric bills every month for 30 years or more if Entergy builds its $230 million gas plant. Entergy plans to build the proposed gas power plant on a FEMA floodplain within two miles of homes, churches and schools. The communities directly harmed will face billions of pounds of toxic air pollution and increased flood risk. Opponents emphasize that dumping a polluting industry in a Vietnamese, Black and Latinx neighborhood is environmental racism.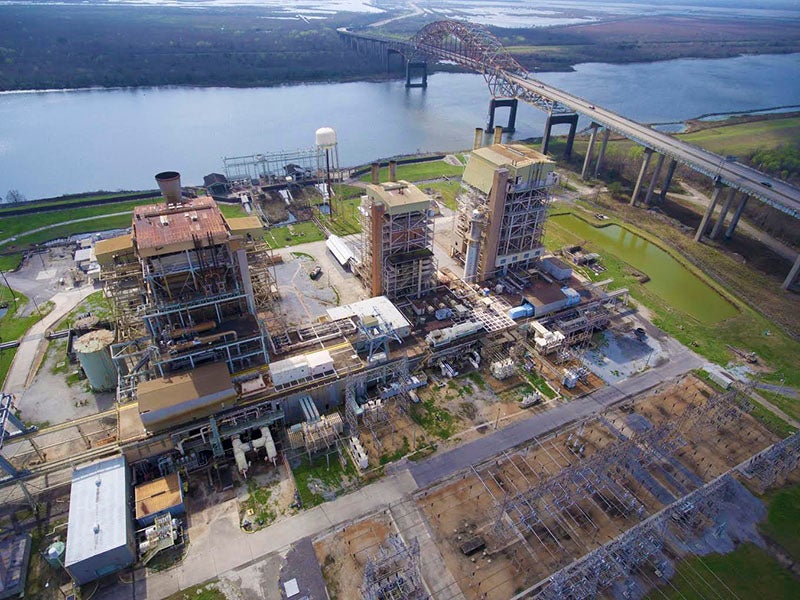 Earthjustice is the premier nonprofit environmental law organization. We wield the power of law and the strength of partnership to protect people's health, to preserve magnificent places and wildlife, to advance clean energy, and to combat climate change. We are here because the earth needs a good lawyer.