Conservation Groups Challenge Decision to Suspend Protections Against Harmful Oil and Gas Pollution on Public Lands
BLM Waste Prevention Rule stops leaks that threaten health, fuel climate change
Robin Cooley, Earthjustice attorney, (303) 996-9611
,
Gabby Brown, Sierra Club, (202) 495-3051
,
Kate Kiely, NRDC, (212) 727-4592
,
Bruce Pendery, The Wilderness Society, (435) 760-6217
,
Kevin Dowling, Western Organization of Research Councils, (406) 252-9672
Denver, CO
—
Conservation groups today filed a motion in the U.S. Court of Appeals for the Tenth Circuit seeking to halt the suspension of the Bureau of Land Management's Waste Prevention Rule. A Wyoming federal court suspended the rule earlier this month.
The oil and gas industry and several states sued over the Obama-era rule that reduces wasteful leaking, flaring and venting of natural gas from drilling operations on public and tribal lands. Leaked gas is primarily made up of methane—a potent climate change pollutant—and also includes other health-harming air pollution.
After two unsuccessful efforts by the Trump administration's Bureau of Land Management to suspend (or "stay") the Waste Prevention Rule, the Wyoming court ruled in the industry's favor and ordered the enforcement of key provisions of the Waste Prevention Rule be suspended until BLM finalizes a rule to replace it.
The Waste Prevention Rule was enacted in 2016 after years of deliberation, more than 300,000 written comments overwhelmingly in support of the rule, and public hearings in New Mexico, Oklahoma, Colorado and North Dakota. It would make significant reductions in the release of dangerous air pollutants and ensure greater returns for taxpayers by reducing the waste of valuable resources on public lands.  
"We are asking the appellate court to put these common-sense rules back in place to protect taxpayers and the health of people living day in and day out with the flares and air pollution caused by wasteful drilling practices," said Robin Cooley, an Earthjustice attorney defending the rule in court. "The District Court ignored settled legal principles and considered only industry's interests and not those of the American people." 
"The Trump administration may wish to roll back this key climate and clean air protection, but it has no legal basis for doing so, and we continue to believe that the standard must be fully enforced as written," said Lena Moffitt, senior director of the Sierra Club's Our Wild America campaign. "The Sierra Club and our allies will continue to fight for cleaner air and healthier communities, and we are confident that BLM's waste prevention rule will prevail despite the Trump administration's reckless assault on our climate and public health." 
"We disagree with the Wyoming court's decision to stay implementation of the BLM's 2016 methane waste prevention rule," said Bruce Pendery, litigation and energy policy specialist for The Wilderness Society. "Americans have been tossed around on a roller-coaster ride since the agency modernized its nearly 40-year-old rule two years ago as opponents, led by some in industry and their allies in the administration, have tried repeatedly to torpedo implementation. After failing multiple times to slow or stop enforcement, the opponents of waste prevention got their wish. This decision is bad for taxpayers and needlessly risks the health of communities living near development. We will continue to challenge efforts to halt enforcement and rewrite the rule."  
"Suspending these safeguards exposes thousands of people to toxic chemicals and allows the industry to continue leaking powerful climate pollution without restraint," said Meleah Geertsma, senior attorney at the Natural Resources Defense Council. "Companies are already putting these critical safeguards in place in some Western states, and there's no reason they shouldn't be doing the same thing on public lands nationwide. We will continue to fight against this administration's tireless efforts to put the fossil fuel industry above people's health."
"My family and my neighbors on the Fort Berthold Reservation are surrounded by over 1,000 wells that are flaring, venting and leaking, and have been for 10 years now," said Walter DeVille, a member of Fort Berthold Protectors of Water and Earth Rights and Western Organization of Resource Councils. "We need this rule to go into effect immediately. Without the rule, so much gas is being wasted by flaring and leaks. Those of us who own our own minerals are not paid royalties on that wasted gas, and the pollution is making us sick. Royalties are a small compensation that companies should have to pay, and this rule would require that. What they're doing to our land, our air, our water and our health is not right. Our lives should matter just as much as those of the decision-makers in Washington, D.C."
The rule has been in effect since February, when the U.S. District Court for the Northern District of California rejected the Trump administration's effort to suspend it for one year. Previously, the administration had unilaterally suspended parts of the rule, but that action was struck down by a California court in October.
In February, industry lawyers petitioned the federal district court in Wyoming to suspend the rule.
What You Should Know About Methane: A Dangerous Problem, An Easy Solution
The rule updates waste regulations that were nearly 40 years old and do not account for the fracking boom and the rapid expansion of drilling operations on public lands in recent years. It saves taxpayers millions of dollars in royalties every year, and reduces harmful cancer-causing and smog-forming pollution. It also reduces pollution from methane, a greenhouse gas 87 times more powerful than carbon dioxide.
The rule implements cost-effective strategies used by leading companies to reduce methane waste that already are in place in many states including Colorado and Wyoming. These strategies include requiring companies to monitor wells for leaks, repair faulty equipment, reduce noisy and wasteful flaring, and capture unnecessary natural gas emissions.
The nonprofit law firm Earthjustice represents Sierra Club, Natural Resources Defense Council, Western Organization of Resource Councils, and The Wilderness Society in defending the rule.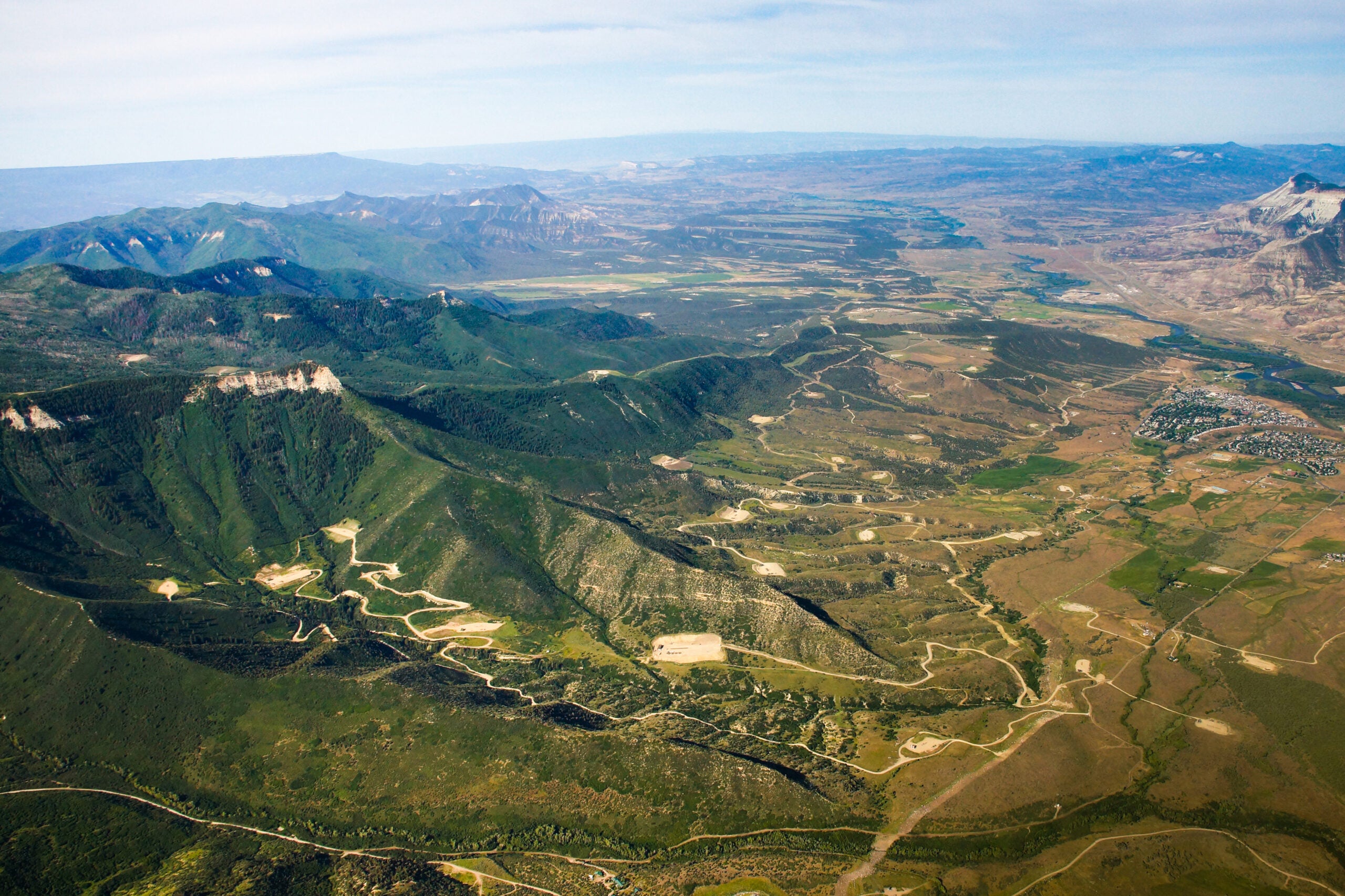 Earthjustice is the premier nonprofit environmental law organization. We wield the power of law and the strength of partnership to protect people's health, to preserve magnificent places and wildlife, to advance clean energy, and to combat climate change. We are here because the earth needs a good lawyer.