Earthjustice Blasts Pruitt for Giving Oklahoma Coal Ash Oversight
Oklahoma is 1st state to get approval, with more planning to apply
Washington, D.C.
—
Statement by Jennifer Cassel, Attorney with Earthjustice:
"Earthjustice will file a lawsuit to stop Pruitt from transferring oversight of coal ash contamination to Oklahoma. We have already filed 95 other lawsuits against the Trump administration for its illegal actions.
"If anyone believes this decision will protect Oklahoma's residents from coal ash pollution, then I have some oceanfront property in the state to sell you. Oklahoma's 'Department of Environmental Quality' made clear that it wanted state rules precisely to protect industry from public oversight.
"Pruitt knows full well that the only thing that will happen is for the toxic contamination from coal ash to get worse. Already the coal-fired power plants are violating state and federal rules on coal ash. And yet, Pruitt has approved a program that keeps coal ash management behind closed doors and allows his polluter buddies to self-regulate, leaving the fox guarding the henhouse.
"Why would anyone think the solution is to have less oversight when the plants are already poisoning the communities they are in?
"This decision is bad for the people of Oklahoma. Coal ash dumps are already leaching hazardous chemicals into the state's groundwater. What this means is that the people of Oklahoma will have less protections from toxic coal ash pollution, when they really need more.
"Yesterday, Earthjustice and the Environment Integrity Project released new analysis that revealed just how bad the contamination is of groundwater from coal ash pollution in Oklahoma.
"The Environmental Protection Agency (EPA) had all the data already but that didn't stop them. Testing commissioned by the operators of the coal ash dumps revealed that toxic chemicals, including arsenic, boron, lithium, molybdenum, and radium, are already at unsafe concentrations in groundwater.
"Under Pruitt, the EPA really stands for the 'Environment Pollution Agency.' The only ones the EPA is 'protecting' these days are the polluters."
Read the analysis on groundwater contamination from coal ash pollution in Oklahoma.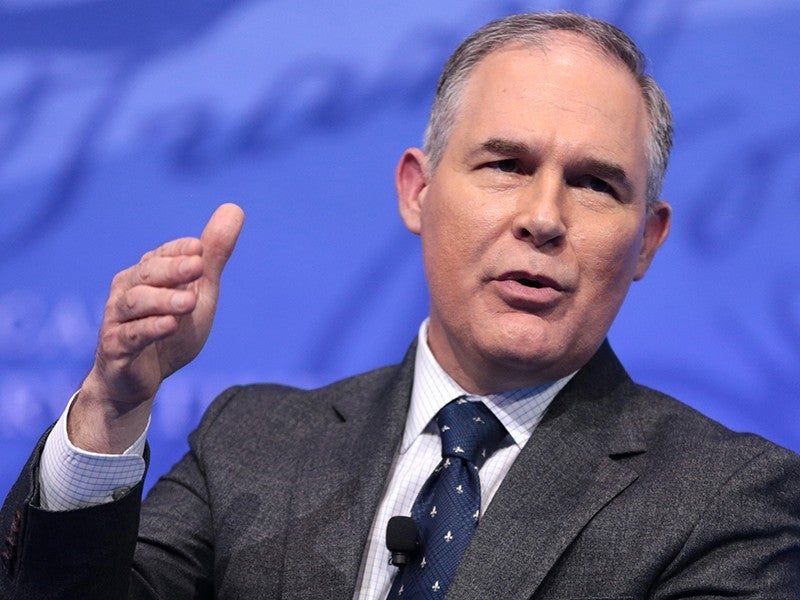 Earthjustice is the premier nonprofit environmental law organization. We wield the power of law and the strength of partnership to protect people's health, to preserve magnificent places and wildlife, to advance clean energy, and to combat climate change. We are here because the earth needs a good lawyer.