Earthjustice Calls On Senate to Reject Kavanaugh for Supreme Court
With new U.S. Supreme Court nominee, public access to the courts is at stake
Washington, D.C.
—
The following is a statement from Earthjustice President Trip Van Noppen in response to President Trump's nomination of U.S. Circuit Judge Brett Kavanaugh to the U.S. Supreme Court:
"Judge Brett Kavanaugh's nomination to take Justice Kennedy's seat on the U.S. Supreme Court jeopardizes people's ability to rely on the courts to protect their health, safety, and the environment. In key cases, Judge Kavanaugh has favored unduly limiting federal regulatory powers that are central to keeping Americans safe, and has argued for restricting the rights of people to access our court system.  
"This troubling tendency is reflected in a number of Judge Kavanaugh's rulings. In one decision — later reversed by the Supreme Court — he blocked a U.S. Environmental Protection Agency rule that would limit dangerous interstate air pollution from power plants. In another case, he barred people who regularly drive on highways from suing to secure stronger car and truck safety standards to reduce the risk of severe accidents, embracing a standard that could in effect dramatically limit many public health and safety claims. Conversely, in a case concerning EPA's approval of certain ethanol gasoline, Judge Kavanaugh argued that even indirect market impacts should be enough for industry petitioners to get into court.
"Earthjustice alone has filed over 100 legal cases challenging the legality of Trump's efforts to dismantle environmental protections. Many of those cases are now before our federal courts, and some of these cases may end up before the Supreme Court, which could help to define the scope of public health and environmental protections for generations to come. We oppose Judge Kavanaugh's nomination because his overly restrictive approach to agency authority, and limited view of the public's right to access the courts, could jeopardize the ability of federal agencies to carry out their vital missions and threaten the American public's access to justice. 
"For more than 80 years, the Supreme Court has upheld the right and duty of Congress to enact laws to protect the public interest, and the American public has been able to use the courts to hold the government and private actors accountable to the law. Any nominee joining the Supreme Court should stand ready to honor and defend this time-honored legacy. Judge Kavanaugh's judicial record does not live up to this standard, at a time when holding the government and wealthy corporations accountable is more important than ever to protect the air we breathe, the water we drink, and the places we live, work, and play."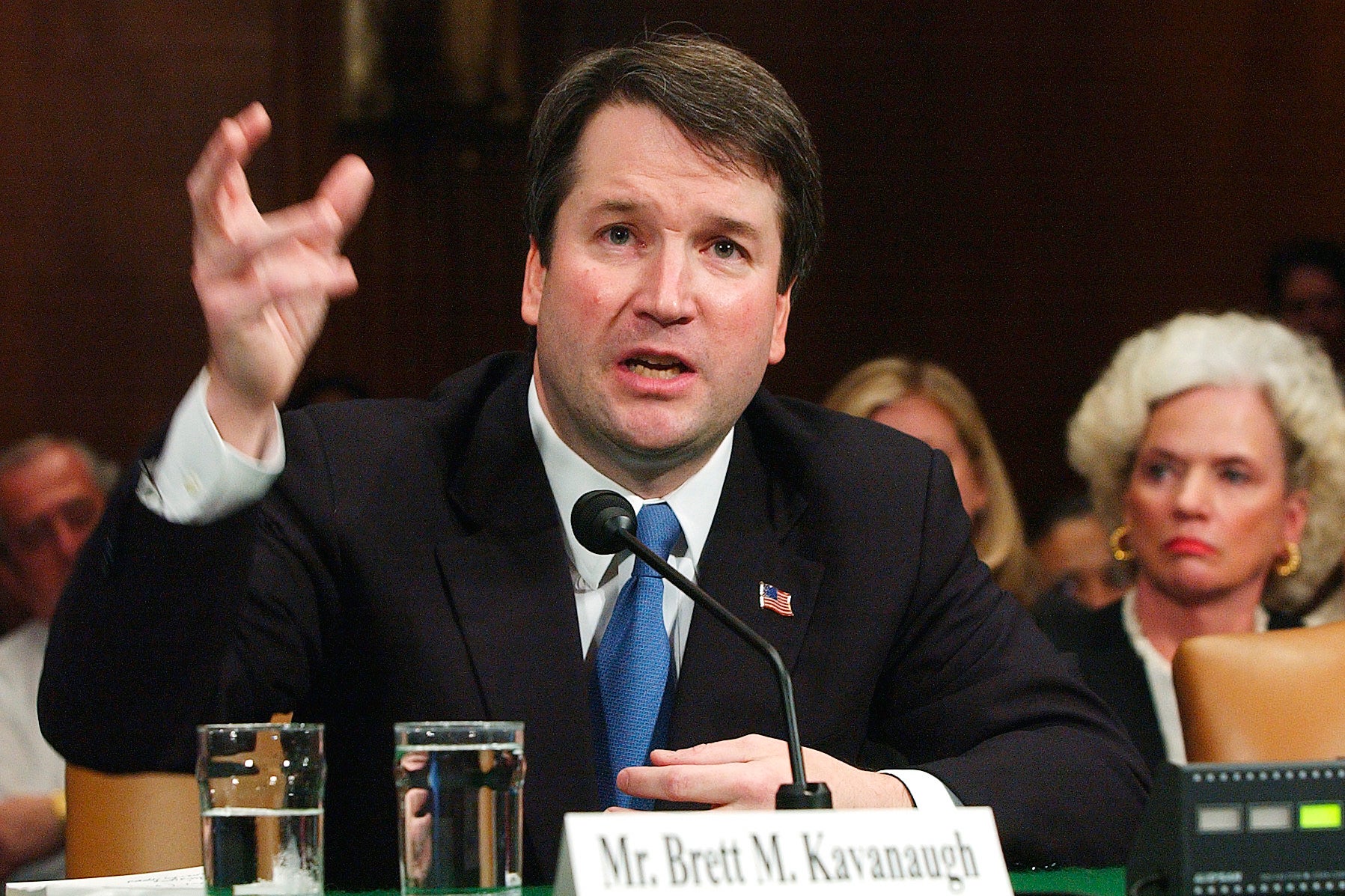 Earthjustice is the premier nonprofit environmental law organization. We wield the power of law and the strength of partnership to protect people's health, to preserve magnificent places and wildlife, to advance clean energy, and to combat climate change. We are here because the earth needs a good lawyer.