Earthjustice & Sierra Club Demand Information on EPA's FOIA Processes
Political interference suspected: Under Scott Pruitt, EPA has stonewalled the public's right to information
Washington, D.C.
—
Earthjustice, representing the Sierra Club, filed a lawsuit today to compel the agency to comply with public records laws after extensive delays in providing the public with information it is legally entitled to.
The suit, filed in the U.S. District Court for the Northern District of California, demands the release of any documents related to unprecedented changes surrounding Freedom of Information Act requests under EPA Administrator Scott Pruitt. The suit comes in the wake of concerns and evidence that, under Pruitt, significant efforts are being made at the EPA to interfere with the public's access to information from the agency.
"It's time to find out why the public is not getting the information it is supposed to get by law" said Sierra Club Executive Director Michael Brune. "There has never seen so much secrecy at the Environmental Protection Agency, yet the reason is clear: Scott Pruitt and the fossil fuel lobbyists surrounding him have a lot to hide. From nonstop collaboration with corporate polluters, to lavish taxpayer-funded travel, to shameful scrutiny of anyone actually trying to fulfill the agencies' mission, Pruitt has plenty of secrets he's trying desperately to keep under wraps."
Earthjustice submitted a Freedom of Information Act request to the EPA seeking these records on June 22, 2017, and followed up with a similar FOIA request on behalf of Sierra Club on October 31, 2017. To date, EPA has not released any records in response to either request, nor given any indication of when it will do so. This delay violates the clear legal deadline for an agency response.
The FOIA requests in the lawsuit seek information on EPA's increasingly aggressive tactics to delay responding to FOIA requests. Among the tactics being used to pressure FOIA requesters to narrow or even drop their requests:
Requests for public-interest fee waivers – which had previously been routinely granted – are being denied. The agency is now rejecting fee waivers in some public records requests, even though the requests are identical to ones where fee waivers have been previously granted.  
Unfounded claims that requests "do not reasonably describe" the records sought, including on requests with transparent, clearly defined subject matters.
Evidence suggests that political appointees at the EPA, including Administrator Scott Pruitt's own aides, have involved themselves in the review process for FOIA responses before any documents are released to the public.
In addition to introducing more delays into an already slow process, these tactics raise concerns of improper political influence in the legal procedures that govern what information EPA chooses to release to the public.
"The information we are seeking is critically important to ensuring transparency at EPA. Under Scott Pruitt, EPA has been actively working to roll back public health and environmental protections while attempting to hide its collusion with industry behind a shroud of secrecy, including by delaying and obstructing FOIA requests. While all appearances suggest that the Pruitt EPA is using more aggressive tactics to ward off FOIA requests, to date the Agency has not made available any records concerning these policy changes." said Thom Cmar, attorney with Earthjustice, who is representing Sierra Club in the lawsuit.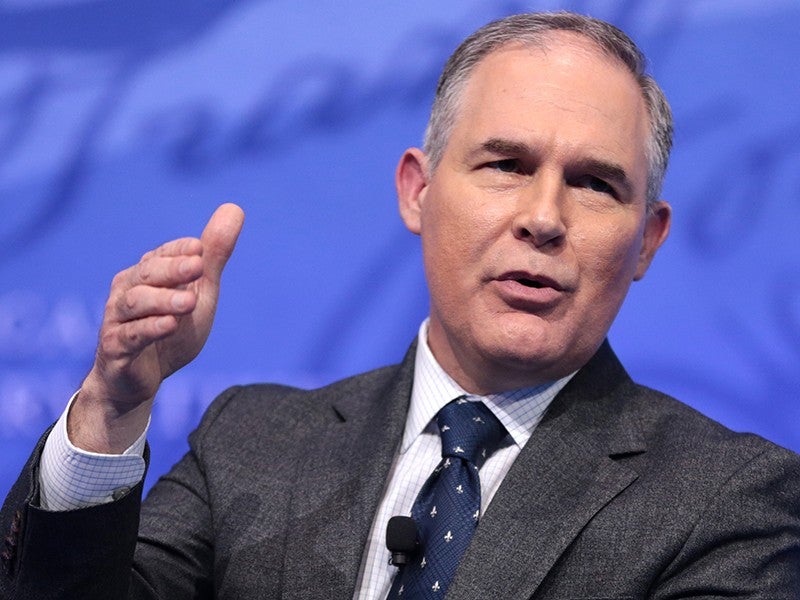 Earthjustice is the premier nonprofit environmental law organization. We wield the power of law and the strength of partnership to protect people's health, to preserve magnificent places and wildlife, to advance clean energy, and to combat climate change. We are here because the earth needs a good lawyer.