Earthjustice Stands with the Dreamers, Calls on President Trump and Congressional Republican Leaders to Prevent a #TrumpShutdown
"We call on the Trump administration and Republican leadership to protect Dreamers and to pass a budget that is free of damaging anti-environmental policy riders."
Washington, D.C.
—
Earthjustice released the following statement on a potential government shutdown:
"Earthjustice applauds and supports the members of Congress who are fighting for the 800,000 Dreamers who have called America home since childhood. The Trump administration and congressional Republican leaders are driving us toward a government shutdown that will close agencies which keep our water and air safe and clean, and which provide access to great outdoor places. This completely avoidable situation is upon us because President Trump has refused a bipartisan deal to protect 800,000 Dreamers and continues to hold Dreamers as ransom for his costly, harmful border wall and other elements of his bigoted, anti-immigrant agenda.
"We call on the Trump administration and Republican leadership to protect Dreamers and to pass a budget that is free of damaging anti-environmental policy riders."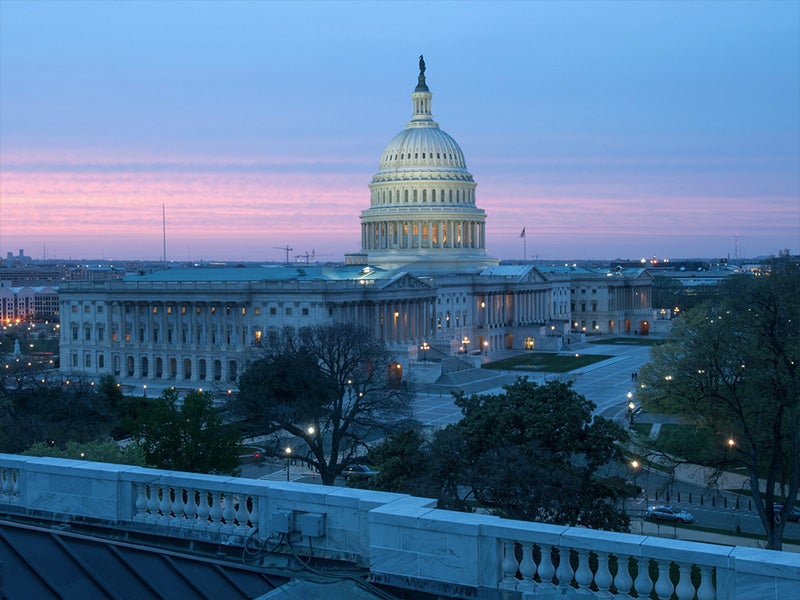 Earthjustice is the premier nonprofit environmental law organization. We wield the power of law and the strength of partnership to protect people's health, to preserve magnificent places and wildlife, to advance clean energy, and to combat climate change. We are here because the earth needs a good lawyer.