Earthjustice Statement on Draconian Energy Appropriations Bill
Provisions would gut safeguards for the country's drinking water sources and stifle aid to endangered Columbia River Basin salmon
Washington, D.C.
—
Today, Earthjustice's Vice President of Policy and Legislation, Martin Hayden, released the following statement after the Appropriations Subcommittee on Energy and Water Development released its draft appropriations bill:
"You can put a tutu and tiara on a pig, but it's still a pig. Republican leadership has decided to dress up their unpalatable, poison pill-ridden appropriations bill as something that doesn't hurt our health or environment; but, let me tell you, it decimates commonsense safeguards that protect people.
"Republican leadership is fixated on contaminating our drinking water sources and hurting fishing communities' way of life with toxic policy riders that they know wouldn't become law on their own. Instead of protecting people, they would much rather do the bidding of their wealthy corporate donors. This is disgraceful."
Among the damaging riders in the bill, Earthjustice takes particular issue with the Clean Water Rule repeal rider, which would gut commonsense safeguards for the country's drinking water sources (Section 108), and a "Salmon Extinction Rider" that would override multiple court orders to protect and restore endangered Columbia River Salmon (Section 506). More details regarding both of these damaging provisions can be found below.
Background:
Section 108: This rider repeals the 2015 Clean Water Rule, a commonsense rule that protects the drinking water sources of one in three people across the country. In its place, EPA would have to apply a confusing mix of policies and guidance documents that existed prior to the Clean Water Rule and that were the main justification for creating the Rule in the first place. Ultimately, this rider is just another attempt by some Republicans in Congress to provide cover to Scott Pruitt's EPA as he attempts to repeal and replace the Clean Water Rule using questionable legal tactics.
Section 506: This "Salmon Extinction Rider" would jeopardize the continued existence of thirteen imperiled wild salmon and steelhead populations in the Columbia River Basin. Hundreds of communities, businesses, tribes, and other wildlife species from California to Alaska depend on Columbia Basin salmon. This rider would roll back protections for the fish (specifically, increased water over the dams), and it would freeze in place a woefully inadequate plan of operation for the Basin's dams that violates the Endangered Species Act and risks extinction.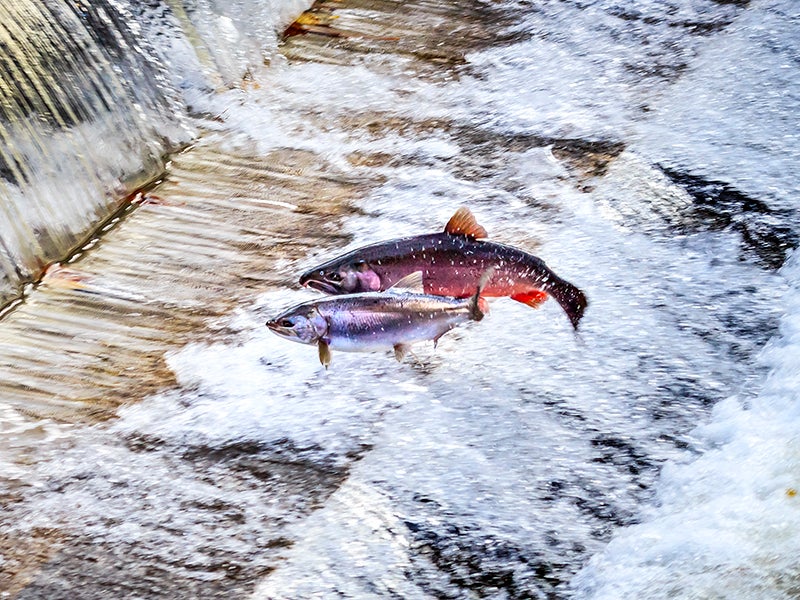 Earthjustice is the premier nonprofit environmental law organization. We wield the power of law and the strength of partnership to protect people's health, to preserve magnificent places and wildlife, to advance clean energy, and to combat climate change. We are here because the earth needs a good lawyer.