Earthjustice Statement on Ruthless Interior and Environment Appropriations Bill
Draft bill targets wolves, clean water, and blocks court review of a major infrastructure project in California
Washington, D.C.
—
Today, Earthjustice's Vice President of Policy and Legislation Martin Hayden, released the following statement after the House Appropriations Subcommittee on Interior and the Environment released its draft appropriations bill.
"When at first you don't succeed at endangering America's air, water, land and wildlife, try, try again by hiding anti-environmental riders deep in a must-pass federal appropriations bill. That's what the House Appropriations Subcommittee on Interior and Environment is doing, again. These giveaways for wealthy corporate polluters couldn't pass as standalone bills which is why House leaders bury them in spending bills, hoping Americans aren't paying attention while Congress gives away the store. This is no way to create public policy unless your policy is providing corporate giveaways at the expense of our health and the environment."
Among the numerous damaging provisions in the bill are the following riders:
War on Wolves: This "War on Wolves" rider (Section 116) would block federal protections for wolves in Wyoming and three Midwest states and would block citizens' ability to go to court to challenge these legislative delistings. Also included in the bill is another rider (Section 117) that seeks to remove federal protections for gray wolves across the entire lower-48 states and to bar judicial review of that decision.
Clean Water Rule Repeal: This rider (Section 431) repeals the Clean Water Rule, ignoring science and the public, both of which support strong clean water protections for our vital water bodies and the drinking water sources of one in three Americans.
California Water: This rider (Section 437) seeks to block judicial review of all agency decisions relating to the "California WaterFix", two massive proposed tunnels that would send vast quantities of fresh water south out of California's Bay-Delta, the largest estuary on the West Coast of the Americas. In attempting to shield this project from legal scrutiny under both state and federal laws, this rider would undermine not only our courts and our core environmental laws but also the rights of water users in the Delta, water quality, wetlands, and imperiled species.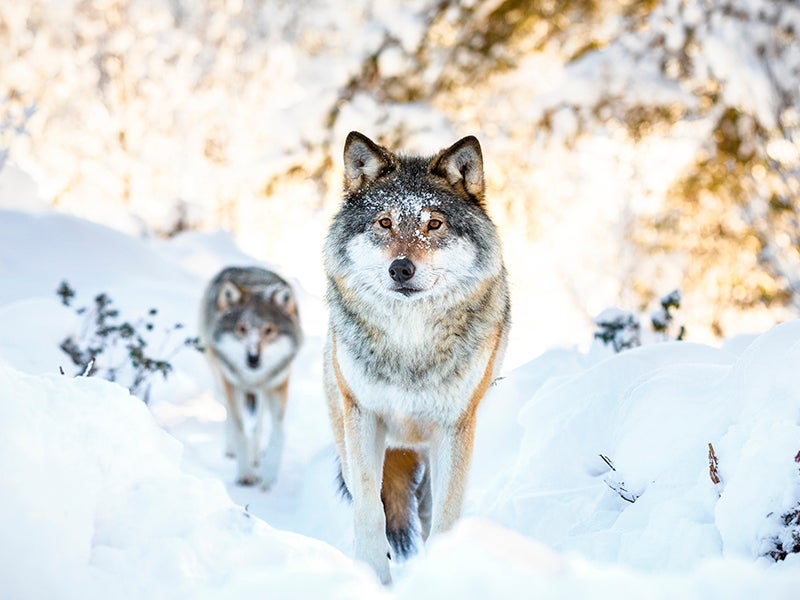 Earthjustice is the premier nonprofit environmental law organization. We wield the power of law and the strength of partnership to protect people's health, to preserve magnificent places and wildlife, to advance clean energy, and to combat climate change. We are here because the earth needs a good lawyer.