Earthjustice: We Are in for the Fight of Our Lives
Statement from Earthjustice President Trip Van Noppen
Washington, D.C.
—
In response to the news of Justice Anthony Kennedy's retirement from the U.S. Supreme Court, the following statement is from Earthjustice President Trip Van Noppen:
"With the departure of Justice Kennedy, this is no time to mince words: We are in for the fight of our lives. President Trump has made it crystal clear through his agenda of corporate greed, his divisive and hateful rhetoric, and his inhumane policies that this administration seeks to undo the very rights and liberties we've fought so hard to achieve and protect. With a majority party in Congress that tacitly backs his policies and hostility towards the rule of law, the courts have been the last line of defense against unchecked power.
"At Earthjustice, we use the power of the law to advance the right to a healthy environment for everyone. The courts are meant to level the playing field where a local community group can stand up to a powerful oil company that poisons its waterways, where individuals can defend their right to free speech, where women can battle to protect their access to reproductive health services, and where people can band together against corporate wrongdoing. Trump intends to fill this Supreme Court vacancy with someone who will put corporations, the wealthy, and the powerful above the rest of us. We must do everything in our power to resist this.
"Now is not the time to stay home. It is the time to act. It is the time to call your senators and demand a Supreme Court justice who will stand up for all of our rights — not just the wealthy and powerful. We still believe as Dr. Martin Luther King Jr. said that the arc of the moral universe is long. Today it got a lot longer, but it still bends toward justice."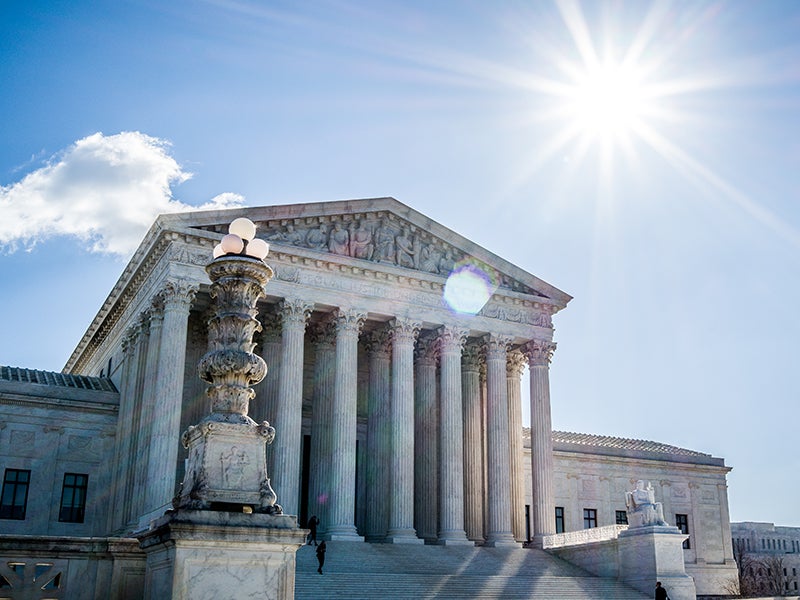 Earthjustice is the premier nonprofit environmental law organization. We wield the power of law and the strength of partnership to protect people's health, to preserve magnificent places and wildlife, to advance clean energy, and to combat climate change. We are here because the earth needs a good lawyer.