EPA Slams Door To Justice On Historic Black Community
Despite significant evidence, EPA closes civil rights complaint against Alabama environmental agency
Tallassee, AL
—
Yesterday, leaders of a historic Black community in Tallassee, Alabama, denounced the Environmental Protection Agency (EPA) for closing a civil rights complaint filed in 2017 against the Alabama Department of Environmental Management (ADEM) in the face of clear evidence, acknowledged by EPA, that the state's actions caused "adverse harms" to the residents of the community. EPA closed the complaint on Monday, December 10, 2018.
The complaint, filed by the Ashurst Bar/Smith Community Organization (ABSCO), alleged that ADEM discriminated on the basis of race by reissuing a permit to the Stone's Throw Landfill in Tallassee, Alabama. This permit allows the Landfill to receive garbage from all 67 Alabama counties and three counties in Georgia. By closing this civil rights complaint, the EPA greenlights the Landfill to continue to operate without sufficient public-health and environmental protections in the middle of a historic Black community — one where many residents can trace their land ownership to that of newly freed enslaved people who settled the land soon after Emancipation in the 1860s.
Community members are astounded that EPA closed the case. "EPA is ignoring our suffering. This year they finally came to Alabama after years of asking them to come on a site visit. They experienced the smells coming from the landfill, they saw the speeding tractors whip in and out of our rural community, and they heard from community members about how the landfill has devastated the community. How can that be ignored?" said Ronald Smith, ABSCO's president, adding, "How can every level of government, including EPA and ADEM, just ignore blatant discrimination?"
"It's shameful that EPA dismissed our complaints even while it acknowledged that the landfill is harming our community. It is EPA's responsibility to take action and protect us from discrimination and the harms that we are experiencing because we are a Black community," said Phyllis Gosa, who filed another civil rights complaint against ADEM in 2003, alleging that ADEM's earlier decision to modify the Landfill's permit was discriminatory. EPA also dismissed that earlier complaint.
This is the latest chapter in a longstanding struggle by members of the Ashurst Bar/Smith Community to preserve their hard-earned land and way of life and to fight for clean air and water in the region.
"EPA's failure to take action reflects a persistent pattern over the course of a decade to allow the continued operation of Stone's Throw Landfill despite extensive evidence of the racially discriminatory impact of this facility on the predominately Black Ashurst Bar/Smith community," said Leah Aden, Deputy Director of Litigation at the NAACP Legal Defense and Educational Fund, Inc. (LDF).
"We have heard a range of complaints from community members over time, including decreased air quality, vermin infestations, anxiety about adverse health impacts, fear of contaminated water and damage to natural resources and habitats, the displacement of people, diminished property values, and strong odors that interfere with people's ability to use and enjoy the land," said Earthjustice Attorney Jonathan J. Smith. Earthjustice represents the Ashurst Bar/Smith Community Organization together with LDF and the Environmental Law Clinic at Columbia Law School.
Smith added, "In the face of unquestionable disparate impacts on a low-income community of color, EPA has yet again used any possible excuse to avoid finding a violation of civil rights law. Among other things, EPA limited the scope of its investigation and arbitrarily decided not to look at evidence that the Landfill has a negative impacts on property values in the community. What's the justification for ignoring evidence?"
"At what point will the state of Alabama finally take protection of Black neighborhoods such as the Ashurst Bar/Smith community seriously, and when will EPA finally enforce civil rights law?" asked Marianne Engelman Lado, citing a 2016 report by the U.S. Commission on Civil Rights that called on EPA to strengthen its civil rights enforcement program. Engelman Lado works on behalf of ABSCO with the Clinic and students at the Yale School of Forestry & Environmental Studies.
For disappointed Ashurst Bar/Smith residents, EPA's decision represents an inconceivable injustice, but it does not end their fight. "We will continue pursuing our claims, which are supported by substantial evidence," said Ronald Smith. "We are not going away, and we will not back down. We will continue to fight to preserve our community and for the recognition of our civil rights despite the failure of the all levels of government — the county commission, ADEM and EPA — to right our continued injustice," echoed Gosa.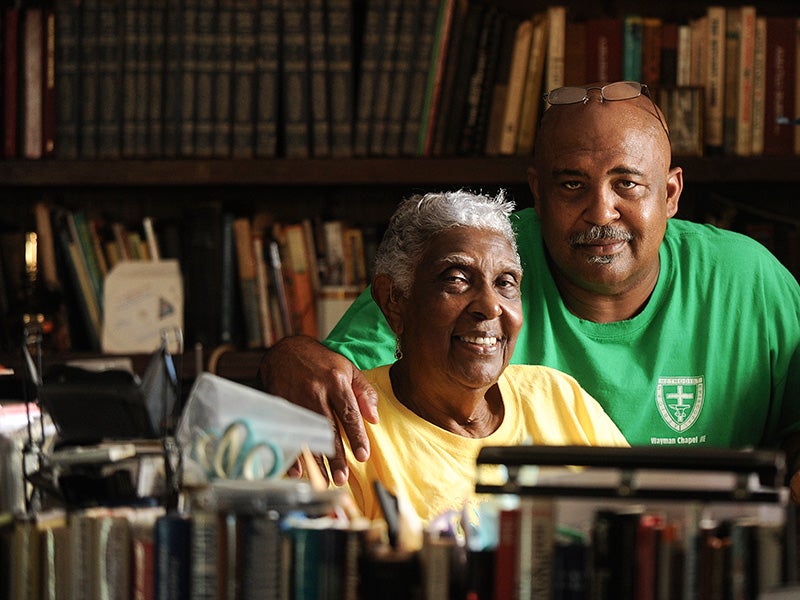 Earthjustice is the premier nonprofit environmental law organization. We wield the power of law and the strength of partnership to protect people's health, to preserve magnificent places and wildlife, to advance clean energy, and to combat climate change. We are here because the earth needs a good lawyer.