It's the End of the Line for Gas Pipeline 3602 in San Diego
Victory
—
The California PUC rejects SoCalGas pipeline in final decision, marking victory for clean energy amidst gas battles across the state
San Diego, CA
—
The California Public Utilities Commission (PUC) gave a final rejection to SoCalGas's Pipeline 3602 Project, after indicating that the pipeline ran contrary to California's energy future. The decision is one of several made by state agencies in the last year that point to a state engaged in planning its future beyond dirty energy.
The pipeline, which would have cost San Diego area families $2 billion over the next 45 years (with $600 million in up front capital costs), was heavily contested by the Sierra Club and Earthjustice as dead weight infrastructure in a state shifting off natural gas and onto clean energy.
"The fights against natural gas plants and pipelines in California require years of community dedication and legal legwork. It's a relief to see that hard work bear fruit with today's decision to nix pipeline 3602 once and for all," said Matt Vespa, staff attorney at Earthjustice on the Right to Zero campaign. "California has better things to do with its time and its money than pay for a $2 billion stranded asset while we're trying to build a clean grid. In the big picture, energy corporations like Sempra need to get the message and stop doubling down on new fossil fuel infrastructure. When they propose terrible ideas like this gas pipeline, we show up."
The PUC vote to kill the pipeline application was unanimous, with all five commissioners voting against the project. The proceeding for Pipeline 3602 is now closed.
"In closing the door on Pipeline 3602, the California Public Utilities Commission is clearly signaling that the tide has turned away from gas in our state. We simply don't need a new 50-mile pipeline tying us to an outdated approach to powering our state," said Alison Seel, Associate Attorney for the Sierra Club. "This decision is a concrete example of California keeping its commitment to reduce our dependence on fossil fuels, saving us billions of dollars in the process."
A SHIFT IN THE ECONOMY: DON'T BET ON GAS IN CALIFORNIA
The Rocky Mountain Institute recently released a report showing that clean energy technology is a significant economic competitor to gas plants. They warn that a "business as usual" approach to building gas infrastructure will waste hundreds of billions of dollars for investors. (Those calculations don't take into account the additional and weighty economic impacts of the harms created by climate change or the health costs of air pollution).
Sempra, SoCalGas's parent company, has recently made moves to double down on its business-as-usual fossil fuel assets. This comes as all signs point to renewable energy for California's future. The California Energy Commission reports that the share of in-state generation from renewables reached 27.9% in 2016 — nearly twice as much as in 2009. The ever cheaper costs of generating renewable energy from solar and wind, combined with the state's ambitious climate and energy goals, are building powerful momentum for a clean grid in the Golden State.
The Administrative Law Judge's proposed decision on Pipeline 3602 in May included a clear-eyed assessment of the role that clean energy solutions and the state's climate policy have played in rendering new fossil fuel infrastructure obsolete. The proposed decision concluded that the utilities "… have not shown why it is necessary to build a very costly pipeline to substantially increase gas pipeline capacity in an era of declining demand and at a time when the state of California is moving away from fossil fuels."
Resources for reporters: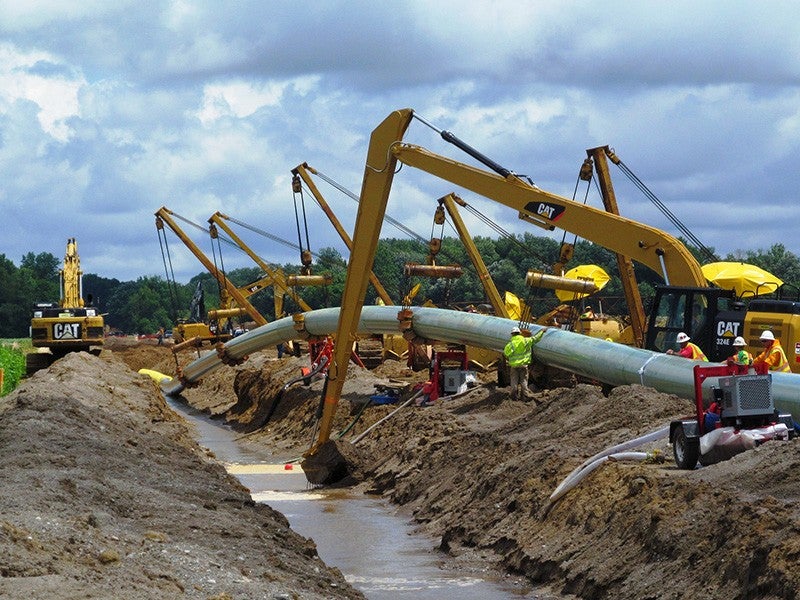 Earthjustice is the premier nonprofit environmental law organization. We wield the power of law and the strength of partnership to protect people's health, to preserve magnificent places and wildlife, to advance clean energy, and to combat climate change. We are here because the earth needs a good lawyer.