National Monuments Lawsuits to Stay in Washington, D.C.
Judge has decided to keep Bears Ears and Grand Staircase lawsuits in D.C., denies Department of Justice request to move them to Utah
Washington, D.C.
—
Today a federal judge ruled that the lawsuits to decide the fate of Bears Ears and Grand Staircase-Escalante National Monuments will be heard in United States District Court for the District of Columbia. This is the venue in which they were originally filed by the Native American Tribes for whom Bears Ears is sacred, as well as conservation, outdoor recreation, and paleontology groups fighting to defend the monuments. On December 4, 2017, President Trump slashed Bears Ears and Grand Staircase-Escalante National Monuments, stripping nearly 2 million acres of lands of Antiquities Act protections.
The Trump administration is now rushing through the creation of new management plans for these lands that may open up nearly 700,000 acres of Grand Staircase-Escalante National Monument lands to extractive industries, especially coal mining in the Kaiparowits Plateau. Judge Tanya S. Chutkan ordered the Trump Administration to give notice to the plaintiffs fighting to defend the monuments before ground disturbing activities related to mining and other extractive industries can take place on the lands stripped of monument protections.
"President Trump and Interior Secretary Zinke schemed to strip protections from our national monuments in Washington, D.C. The right venue for these lawsuits to defend national monuments was always clearly D.C.," said Heidi McIntosh, Managing Attorney of Earthjustice's Rocky Mountains office. "These twin monuments — one an ancient treasure holding cliff dwellings and living ceremonial sites, and the other a dinosaur wonderland — should be forever protected under the Antiquities Act. The legally mandated notice we should be receiving from the Trump administration if they want to allow mining-related activities on these lands will give us another important tool in this fight. We are looking forward to making our case to defend these iconic public lands that belong to all of us."
The Native American Tribes, conservation, outdoor recreation, and paleontology groups filed their various lawsuits to defend these monuments within days — and sometimes, hours — of Trump's unlawful actions in December. The Justice Department filed a motion to transfer the cases to Utah soon afterwards. The judge consolidated the cases into two lawsuits centered on Bears Ears and Grand Staircase in January 2018.
The case number for the Bears Ears lawsuit is no 1:17-cv-02590 and the case number for the Grand Staircase lawsuit is no 1:27-cv-2591.
Resources for reporters:
More on the Antiquities Act:
When President Theodore Roosevelt signed the Antiquities Act into law in 1906, he established a legal framework for the protection of national treasures. The law gives presidents the power to designate monuments on federal lands and waters — an authority granted by Congress that has for more than a century protected landscapes of extraordinary cultural, scientific and ecological value.
The Antiquities Act has been used more than 150 times by presidents of both parties.
Every president since 1906 — with the exception of Presidents Nixon, Reagan and George H.W. Bush — has used the Antiquities Act to protect iconic places. The law has also been used to protect cultural heritage sites — from Stonewall to Birmingham to Cesar Chavez's family home — that tell the more complete story of our nation.
The Congressional Research Service has found that the Antiquities Act does not authorize the President to repeal national monument designations. Only Congress has that authority. Numerous legal scholars have reached the same conclusion.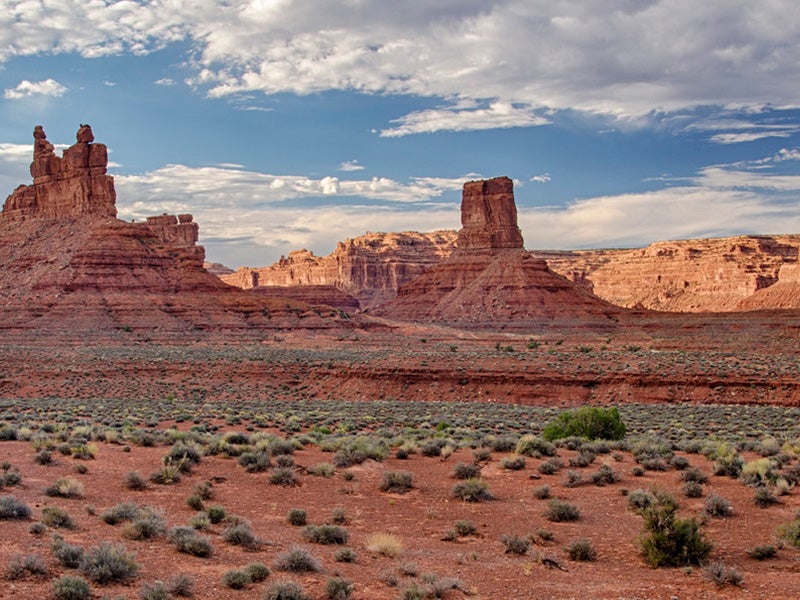 Earthjustice is the premier nonprofit environmental law organization. We wield the power of law and the strength of partnership to protect people's health, to preserve magnificent places and wildlife, to advance clean energy, and to combat climate change. We are here because the earth needs a good lawyer.