New Industry Data Confirms Toxics are Polluting Groundwater at Coal Ash Dumps
EPA's coal ash rule requires utilities to test groundwater — initial results are alarming
Washington, D.C.
—
Unlined pits filled with coal ash waste are leaking toxic substances — including arsenic — into groundwater near old coal-burning power plants in eight states, an Earthjustice review of 14 industry reports has found.
Coal ash — what's left after a power plant burns coal — is dumped into pits at approximately 1,400 sites around the country and poses threats to drinking water, neighborhoods, and air quality. The pits are unlined, so toxics can seep into groundwater. 
"Hundreds more power plants will be making their required groundwater tests available online soon — and this is critical information that communities need to protect their drinking water from toxic pollution," said Earthjustice Senior Counsel Lisa Evans. "From just this initial survey of these reports, we can see that groundwater contamination from coal ash pits is a grave concern."
Under a 2015 U.S. Environmental Protection Agency (EPA) coal ash rule, all U.S. electric generating utilities were required to analyze groundwater pollution at each of their operating coal ash dumps by January 31, 2018 and publish the results online by March 2. 
To date, the largest electric utilities in the nation have not posted the results of their groundwater monitoring, including Duke Energy, First Energy, Ameren, NRG, AES and Dominion. By law, these reports are already completed, but all of the major utility companies are delaying public posting until the March 2 deadline. 
Because most coal ash dumps are unlined and many have already been found to be leaking deadly chemicals, like arsenic, hexavalent chromium, lead and thallium (rat poison), these first-ever groundwater monitoring reports are critically important to the safety of the nation's drinking water. The EPA and environmental groups have already confirmed over 200 cases of water contamination from leaking coal ash sites. 
A review of the reports that some of the country's smaller utilities have posted online reveals that a majority have groundwater contamination.
Out of the 14 power plants so far that posted test results and analyses, nine noted "statistically significant increases" of substances such as arsenic, antimony, molybdenum, lithium, boron, chlorides, pH and more in groundwater.  Three additional plants confirmed findings of preliminary contamination, but have not completed testing and analysis. The data also reveal levels of arsenic and radium above drinking water standards in some groundwater wells. 
The plants are located in eight states spanning from Florida to Alaska. Under the EPA's coal ash rule, power plants that find contamination will have to do more testing and come up with cleanup plans to protect groundwater. 
"Coal ash is a silent, tasteless killer," Evans said. "But once the pollution is discovered, the EPA's coal ash rule requires protection and cleanup. That's why it is critical that this law stay in effect."
As soon as President Donald Trump took office, polluters petitioned the EPA to weaken the critical protections of the coal ash rule. EPA Administrator Scott Pruitt quickly complied by writing a new rule. It's unknown when the EPA will publish the new rule, but it is anticipated that the proposed rule will be published later this month. 
"The groundwater testing reports we examined reveal that the EPA's coal ash rule is working as planned and will help protect aquifers near coal ash dumps from further pollution," Evans said. "Communities that rely on this water for drinking should sleep better knowing that the existing federal law requires full disclosure of the hazardous chemicals leaking from these toxic dumps." 
The following ten plants have confirmed online that coal ash has contaminated groundwater: 
See a list of links to all utility coal ash websites.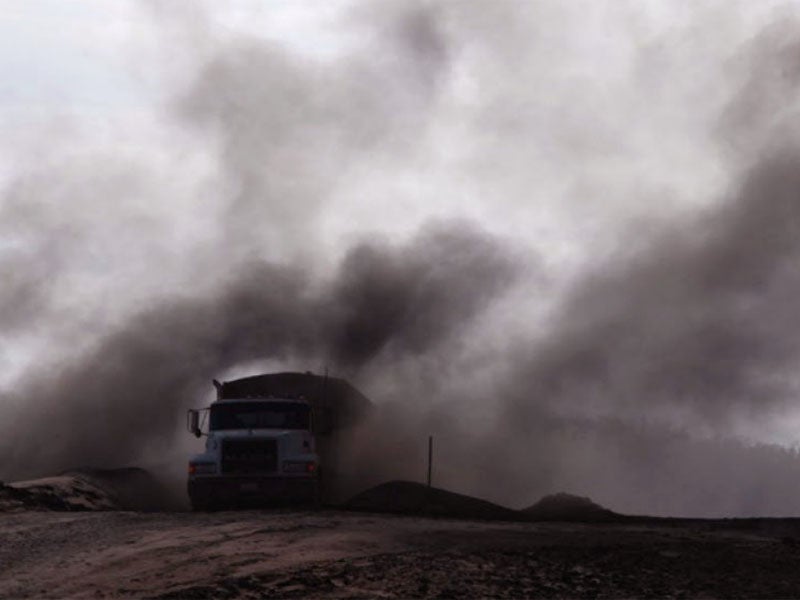 Earthjustice is the premier nonprofit environmental law organization. We wield the power of law and the strength of partnership to protect people's health, to preserve magnificent places and wildlife, to advance clean energy, and to combat climate change. We are here because the earth needs a good lawyer.