Newark Youth March on Covanta, Trash-Burning Incinerator Masquerading As "Energy Plant"
Covanta violates pollution permits, threatens public health — all while nabbing incentives intended for clean energy
Kathleen Scatassa, Earthjustice, (212) 845-7380
Newark, NJ
—
Today, young people from Newark's Ironbound community are marching on Covanta company's trash-burning incinerator, which masquerades as an energy plant.
Even as the plant violates its pollution permits and threatens the health of Newark residents, it is making a grab at incentives intended for truly clean energy sources, claiming the garbage it burns is 'renewable energy.' The cynical greenwashing ploy has been partially successful: earlier this year, the Harrison-based Red Bull Arena soccer stadium announced it was powering its stadium with renewable energy, when in fact it was buying its power from Covanta.
"While Covanta is marketing its clean energy fantasy, here is the reality: Covanta's trash-burning gray smoke stack stands over our homes and the smoke plumes signal to drivers on I-95 that they have entered Newark. The giant Covanta smoke stack puts out toxic air pollution that contribute to cancer, heart attacks, strokes, asthma, and pulmonary disease. And the mere presence of the incinerator prevents investment in cleaner alternatives to incineration which could save money, create job opportunities, and help the environment," said Melissa Miles of Ironbound Community Corporation. "The Covanta incinerator benefits itself while the people of Newark suffer all of the negative impacts of having trash trucked into the community and then burned over our heads 24 hours a day, 365 days a year. Incineration is a dirty business. We deserve better."
Not only are community members threatened with pollution from Covanta, New Jersey's largest garbage incinerator and largest source of airborne lead pollution, Newark residents must also contend with too many chemical facilities and the fleets of diesel trucks rumbling through city streets from the Port of Newark.
"Our community's most vulnerable are most impacted by poor air quality. Too many children in Newark suffer from asthma, leading to lost school time and long term health problems," said Joseph Della Fave, Executive Director of Ironbound Community Corporation. "That's why we are standing up to make our voices heard. We are standing up for our rights and to make a difference for public health."
A companion action against an incinerator in Detroit is also being organized today by the Global Alliance for Incinerator Alternatives; the Covanta incinerator and others like it are polluting communities of color and low income communities all over the country, including Newark and Detroit. Organizers of both events intend to make clear to decision-makers that burning trash in communities already burdened with air pollution is unacceptable.
Community-led campaigns throughout the country and world have successfully managed to shut down scores of polluting incinerators in recent decades. But as pressure mounts to transition off fossil fuel energy, some incinerator companies like Covanta are trying to re-brand themselves as 'renewable' energy providers. In New Jersey, ex-Governor Chris Christie signed into law a policy that would allow Covanta and other incinerators to enjoy incentives intended for renewable energy sources.
"As predictions about climate change become increasingly dire, we know we need to accelerate our transition to renewable energy. Some unscrupulous industries, namely the trash-burning industry, are trying to take advantage of this moment by marketing their extremely dirty energy as 'renewable,' even though burning trash is the most polluting way to generate energy," said Jonathan Smith, Staff Attorney at Earthjustice. "One such offender is Covanta, which is greenwashing its business while subjecting the residents of Newark, NJ to unacceptable levels of pollution. But members of the Ironbound neighborhood are not being fooled by these tricks and instead are ramping up efforts to hold this polluter accountable. We're proud to stand alongside them in their efforts."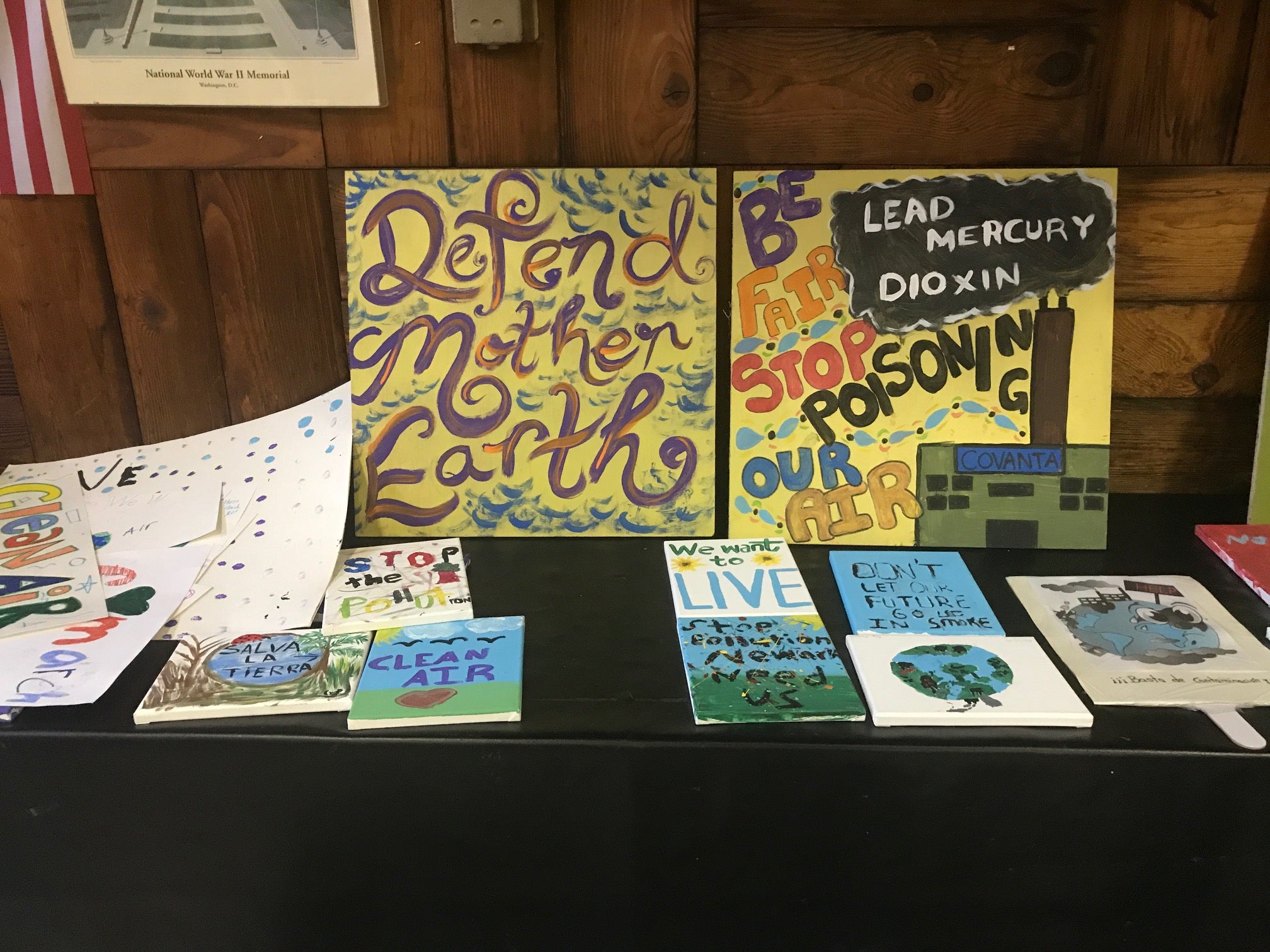 Earthjustice is the premier nonprofit environmental law organization. We wield the power of law and the strength of partnership to protect people's health, to preserve magnificent places and wildlife, to advance clean energy, and to combat climate change. We are here because the earth needs a good lawyer.