San Francisco Commits to Building a Fully Electric Bus Fleet by 2035
The SF Muni's second commitment to zero-emissions buses will bring San Francisco up to speed with Los Angeles and Stockton
Zoe Woodcraft, Earthjustice, (415) 217-2071
San Francisco, CA
—
On May 15, 2018, the San Francisco Municipal Transportation Agency (SF Muni) Board of Directors passed a resolution to begin procuring zero emission battery buses to replace electric hybrid vehicles by 2025, with a goal of achieving a 100 percent electric bus fleet by 2035. The resolution allows SF Muni to catch up to other Californian transit agencies from Los Angeles to Stockton that have already started switching their bus fleets to zero-emissions electric buses.  
The resolution comes after a coalition of community, environmental and labor groups delivered a joint letter to SF Muni decision-makers last month, urging them to go electric. 
"Today, I am a proud San Franciscan. Despite our city's history of being on the vanguard of environmental protection and clean technology, our transit system had fallen behind, relying on dirty diesel buses for too long. Along with our labor, community, and environmental partners, Earthjustice's Right to Zero campaign strongly supports the transition of our SF Muni bus fleet to zero emission, battery-electric buses," said Paul Cort, staff attorney at Earthjustice, who delivered the letter to SF Muni in April. "Muni showed responsiveness and leadership by renewing its commitment to speed up this transition and exceed state mandates. We look forward to working with SF Muni to make sure San Francisco ends our reliance on combustion fuels and fully embraces our zero-emissions future."
"It's terrific that SFMTA is taking concrete steps to get battery-powered zero emissions buses on the ground in San Francisco," said Nick Josefowitz, who represents San Francisco at the Metropolitan Transportation Commission. "Upgrading to clean buses is good news for our air quality, reduces our carbon footprint and will deliver far more reliable Muni bus service."
Seven other Californian transit agencies — representing almost one-third of all public buses in California — have already committed to making a full transition to zero-emission buses in the past year. Back in its 2004 "Clean Air Plan — Zero Emissions 2020," SF Muni itself boldly announced its visionary goal "to be the first major transit agency in the world to operate a 100 percent zero-emission fleet by the year 2020." The resolution passed today by SF Muni finally sets that plan in motion, prompting the agency to begin procurement of electric buses.
A worker at BYD's California electric bus factory.
Photo courtesy of BYD
"While this is a good start, SFMTA must move faster, ensure its planned 2023 procurement is 100% electric, and plan for the infrastructure to make that happen," said Alex Lantsberg, Director of Research and Advocacy for the San Francisco Electrical Construction Industry. "As of September of 2017, 107 battery-electric and fuel cell buses were already driving people to work, school and home in over 20 transit fleets across California, with thousands of Californian workers manufacturing them. It is no longer an excuse to say this technology isn't ready — because people are already building and benefiting from electric buses throughout our state."
Today's commitment to a zero-emissions fleet comes after SF Muni committed last month to testing 9 battery electric buses. Those first electric buses are expected to hit the streets in Fall 2018. The pilot program will evaluate how electric buses perform on crowded and hilly routes, and allow staff to evaluate the facility upgrades needed to support an all-electric fleet. The Bay Area's own electric bus manufacturer Proterra recently took one of their buses on a record 1,100-mile trip on a single charge and on a trip along Utah's steepest mountain highways.
Workers build an electric bus on Proterra's California assemblyline.
Photo courtesy of Proterra
"SF Muni is going to be pleasantly surprised by how well these electric buses will perform in San Francisco's steep and hilly neighborhoods," said Jimmy O'Dea, senior vehicles analyst with Union of Concerned Scientists. "Electrifying buses is a big step forward in the local and global fight against the worst impacts of climate change. SF Muni's commitment to battery electric buses means that by 2035 buses on San Francisco's streets will have 40 percent lower life cycle greenhouse gas emissions than the diesel buses currently on the road."
SF Muni's current bus fleet consists of mostly diesel and diesel-electric hybrid buses. The health impacts of diesel particulate matter are well-known. In 1998, the California Air Resources Board (CARB) identified diesel particulate matter as a toxic air contaminant based on published evidence of a relationship between diesel exhaust exposure and lung cancer and other adverse health effects.
"There's no reason we should be running dirty, polluting buses in our communities when we have better, cleaner options," said Emily Rusch, executive director of CALPIRG. "Whether commuters are on the bus or boarding the bus, they're exposed to toxic air in high concentrations, while simultaneously, diesel contributes to global warming. We have the technology to avoid this, so why wouldn't we?"
The resolution also comes as CARB is developing strategies to transition all Californian transit agencies to zero-emissions vehicles to meet air quality, climate and public health protection goals. The long-term vision of CARB's Innovation Clean Transit (ICT) effort is to achieve a zero-emission transit system across California by 2040 — five years after SF Muni's 100 percent electrification goal.
"CARB's Innovative Clean Transit rule should be a huge signal to every transit agency in the state that our future is zero-emissions electric vehicles — not just because battery electric is the best option for our climate, but because it is best for our communities," said Eddie Ahn, Executive Director of Brightline Defense. "Californian communities — especially those most impacted by poor air quality — are demanding absolutely zero-emissions transit powered by clean energy. Because anything more than zero emissions means more air pollution for our families."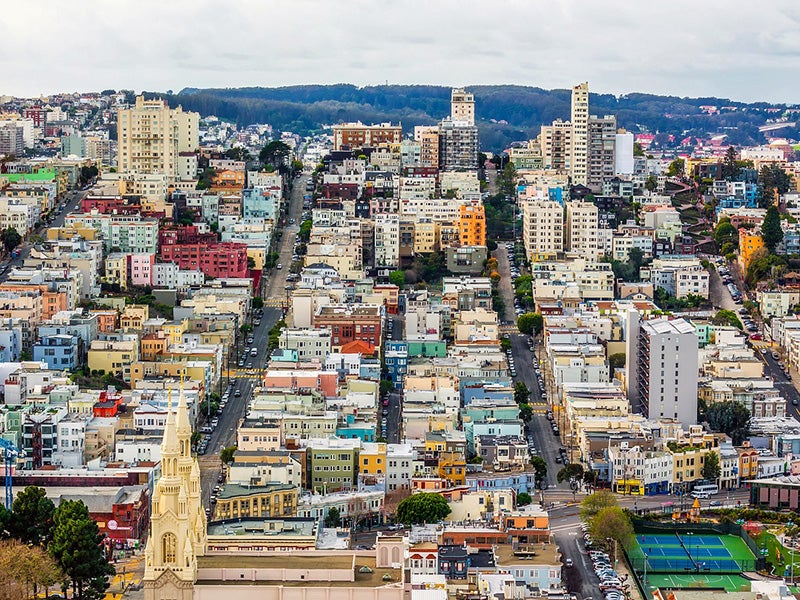 Earthjustice is the premier nonprofit environmental law organization. We wield the power of law and the strength of partnership to protect people's health, to preserve magnificent places and wildlife, to advance clean energy, and to combat climate change. We are here because the earth needs a good lawyer.