Senators Urge Scott Pruitt to Preserve Pesticide Protections for Children and Families
Gutting protections would allow children to work with the most toxic pesticides
Washington, D.C.
—
Today, led by Senators Udall (D-NM), Harris (D-CA), Booker (D-NJ), Blumenthal (D-CT), Feinstein (D-CA), 28 lawmakers sent a letter to Environmental Protection Agency Administrator Scott Pruitt, urging his agency to preserve the safeties provided by the final Agricultural Worker Protection Standard rule (WPS), and the Certification of Pesticide Applicators (CPA) rule. These sister safeguards provide crucial protections to farmworker youth, their families, and the general public from life-threatening pesticide exposure.
A broad coalition of children, agriculture, labor, health, human rights and environmental organizations strongly support the letter, and preserving essential federal protections for children, agricultural workers and workers who apply pesticides in agricultural, commercial and residential settings.
The EPA is unnecessarily reconsidering the minimum age protections that prohibit children from applying pesticides, the right of farmworkers to designate a representative who can access pesticide-application information on their behalf, and protections for workers and bystanders from pesticide drift through "application exclusion zones." There are approximately half-a-million child farmworkers throughout the country, and as many as 20,000 workers are diagnosed with pesticide poisoning every year, according to the Centers for Disease Control and Prevention.
The following statement is from Andrea Delgado, Earthjustice legislative director of Healthy Communities:
"We applaud Senators Udall (D-NM), Harris (D-CA), Booker (D-NJ), Blumenthal (D-CT), Feinstein (D-CA), and all the Senators that joined them in standing up for children and farmworkers' lives in a time when the EPA seems keen in rolling back sensible safeguards for the most exposed and vulnerable populations. These pesticide protections are crucial for the wellbeing of minors and the millions of people that grow our food and handle the most toxic pesticides. These rules also protect our homes, our schools and our workplaces from the dangers of pesticide misuse.
"When the EPA revised these rules after extensive vetting, it pointed to multiple tragic incidents where children died, or were seriously and permanently injured when pesticides applicators misused highly toxic pesticides that had been banned for residential use.
"Make no mistake, these meaningful and common-sense protections safeguard the healthy development of children and protect workers and the broader public by preventing illness, injury and death from pesticide exposure or misuse. This is an unacceptable and unjustified attack on vital child and worker protections and we will defend these safeguards on every front."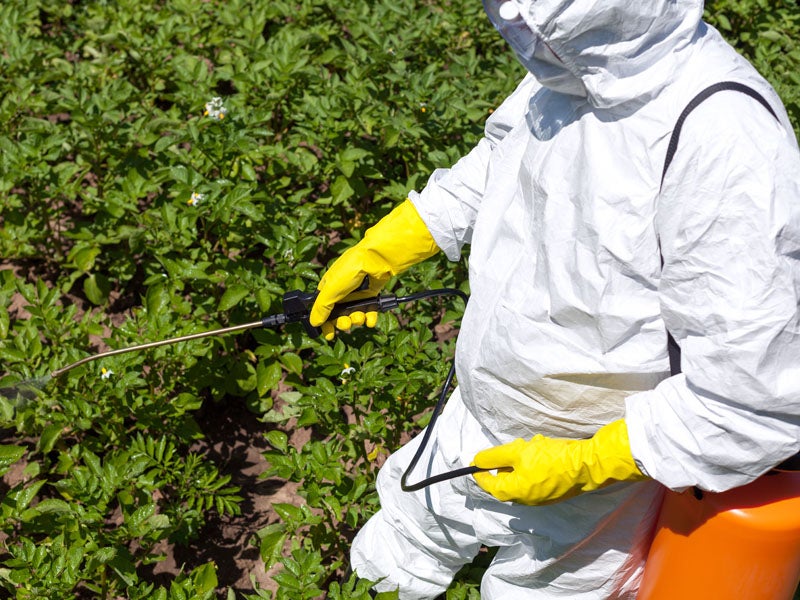 Earthjustice is the premier nonprofit environmental law organization. We wield the power of law and the strength of partnership to protect people's health, to preserve magnificent places and wildlife, to advance clean energy, and to combat climate change. We are here because the earth needs a good lawyer.