U.S. Environmental Protection Agency Sued for Failure to Release Documents about Censored Science Proposal
Rule would bar the agency from considering key public health studies when making decisions about vital protections for human health and the environment
Washington, D.C.
—
On behalf of the Environmental Defense Fund, Earthjustice filed a lawsuit against the U.S. Environmental Protection Agency for failing to release documents requested under the Freedom of Information Act related to a proposed EPA rule that would prohibit the agency's use of peer reviewed scientific studies that have long been relied on to protect the health and safety of millions of Americans.
"EPA's Censored Science proposal would allow the agency to ignore credible science under the guise of increasing transparency," said Alexis Andiman, an attorney in Earthjustice's Sustainable Food and Farming program. "The public has a right to know the origins of this strategy, which has long been championed by tobacco companies, major polluters, and industry-aligned politicians."
The lawsuit was filed today in federal court in the Southern District of New York. Earthjustice is representing EDF in the lawsuit.
Earlier this year, EDF filed two FOIA requests about a proposed rule issued by former EPA Administrator Scott Pruitt. The rule would bar the agency from considering key public health studies when making decisions about vital protections for human health and the environment.
"EPA's proposal would imperil public health protections that help keep Americans safe from life-threatening air pollution, toxic chemicals, and other dangers," said EDF Attorney Ben Levitan. "Americans have a right to know about proposals like these that could put their families at greater risk, and about any special interests those proposals may serve. EPA has a legal obligation to release this information to the public."
Acting EPA Administrator Andrew Wheeler has not withdrawn this harmful Censored Science proposal, despite calls to do so from public health experts, leading scientists, environmental advocates, and many other concerned Americans.
The protections at stake include limits on arsenic in drinking water, efforts to reduce deadly air pollution, and measures to address emerging contaminants like persistent PFAS's, which are present in the drinking water of communities across the country and are associated with cancer.
EPA's statutory deadline for responding to EDF's FOIA requests has long since passed, but EPA has failed to release the documents — documents that could shed light on the process and rationale behind the proposal. The limited information currently available indicates that Pruitt was attempting to unilaterally implement a policythat had repeatedly failed to pass Congress, and was attempting to bypass standard interagency review.
EDF Senior Scientist Jennifer McPartland and Legal Fellow Surbhi Sarang testified against the proposal at a public hearing on July 17. EPA agreed to hold the hearing only after EDF and hundreds of others demanded an opportunity to voice their views.
EPA is also accepting public comments on the proposal until August 16.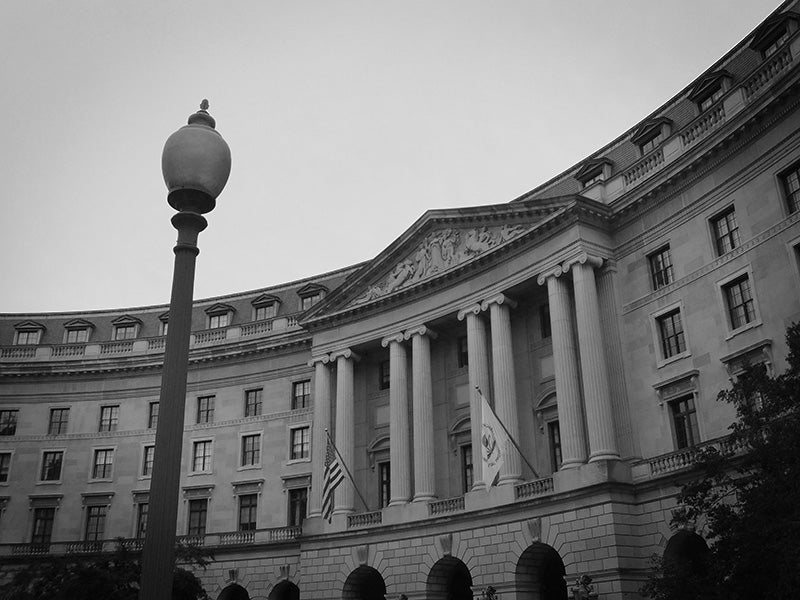 Earthjustice is the premier nonprofit environmental law organization. We wield the power of law and the strength of partnership to protect people's health, to preserve magnificent places and wildlife, to advance clean energy, and to combat climate change. We are here because the earth needs a good lawyer.